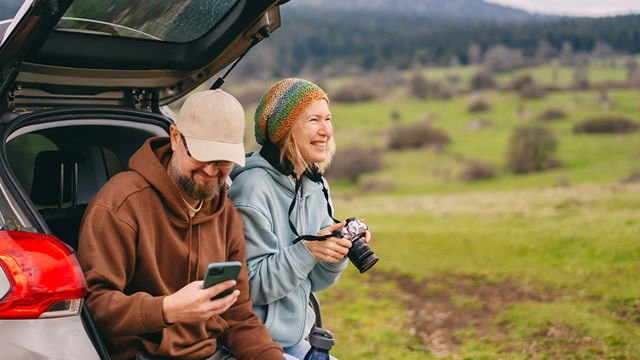 A Digital Eagles guide to travelling
14 August 2023
The Digital Eagles work hard all year-round helping others boost their digital skills, so it probably wouldn't surprise you to hear we use our digital skills and knowledge to help us when we get some time off. 
In this blog we'll be sharing some of our top tips for how we use technology to plan and enjoy our time away with friends and family. 
Explore the great outdoors 
Getting out into nature and exploring the great British countryside is something Andy and his family do as often as they can. Keep reading to find out how he uses technology to plan his trip and make sure everyone's a happy camper. 
Andy's family camping trips: 
Before we decide where we're going, we'll do some research online to find places of interest we'd like to visit, or areas we've never been to before. Online maps are useful to get an idea of a specific location, including what amenities are close by and how far away campsites are. There's nothing worse than travelling for hours in the car to find you're in the middle of nowhere and the nearest shop is miles away. 
To help decide which campsite we're going to book, we also look at what facilities they offer, most campsites have a website you can visit to see what they have available. We always look out for things like; play parks, if they have local food trucks visit (to save cooking and washing up), and if they offer a service to re-freeze your ice blocks. Some campsites may even offer discounts on local places of interest, we visited one this year offering a discount to a nearby zoo.   
We try not to let the weather dictate what we do when we go camping, but one thing we always look out for is what the temperature will be at night. We use a weather app to help us decide if we need to take extra blankets to keep warm in the evenings and through the night. 
If you're not booking a pitch with electric hook-up, it's worth packing a power bank for emergency charge for your phone. Although you can charge your phone from your car with a charger, you'll likely be using that already to blow up any air beds or inflatables so the last thing you want at the end of your trip is to have a flat car battery and not be able to get home. 
When we get back from camping, the grandparents are always interested to see any photos or videos we've taken, so we use a screen-casting facility linked up to our TV to show them. Casting onto the bigger screen means they can look together rather than taking it in turns. 
Andy's top tips:
Check for offers - If you're part of a loyalty program offering vouchers for days out, like supermarket loyalty schemes, or employee benefits, check to see if there are any available when planning your next trip to help keep your costs down

 

Switch off - We make a deal with the kids to not be on our phones, whilst they don't complain about not having a TV to watch. It's a fair deal, and helps us spend quality time together as a family

Join a club - We've become members of a club to take advantage of the discounts they offer when booking campsites with them, some also offer discounts on other retailers they partner with, so it's helpful to us to try and grab a few discounts when we can. There are several clubs available including; The Caravan and Camping Club, The Caravan and Motorhome Club and The Freedom Camping Club so it's worth doing your research to see which one best suits you

 
Keep track of the family - If you're visiting somewhere you haven't been to before and different members of your family enjoy doing different activities, using an app on your phone to track where everyone is can be a great way of making sure nobody gets lost and find your way back to each other.

 
Long haul adventure 
Planning a once-in-a-lifetime holiday is exciting, but possibly quite daunting. Digital Eagle Rachael's been dreaming of jetting off to the USA for a magical trip with her husband. She's used her digital skills to turn their plans into reality. 
Rachael's dream holiday 
My husband and I have always talked about taking a trip to Orlando to visit the theme parks there and last year we decided to take the plunge and book. There's a lot to think about when booking a trip so I used a spreadsheet for all my research. We wanted to make sure we were balancing value for money with the trip of our dreams and having everything in one place really helped with that. 
I knew the theme parks we were visiting had apps to help you navigate the parks, see wait times in real-time and order your food in advance. I downloaded them ahead of our trip, signed up and spent some time familiarising myself with all the features, so that I could hit the ground running on our first day. It also meant that when we arrived late in the evening, we were already checked into our hotel and we could head straight to our room without stopping at reception, as our room number was in the app and the app became the key to our room.
It made such a difference to the amount we were able to get done in each park and there was definitely a feeling of smugness when we sauntered up to the mobile order pickup and 'skipped' the long waits at lunchtime because I knew to book a slot and order our food in the morning.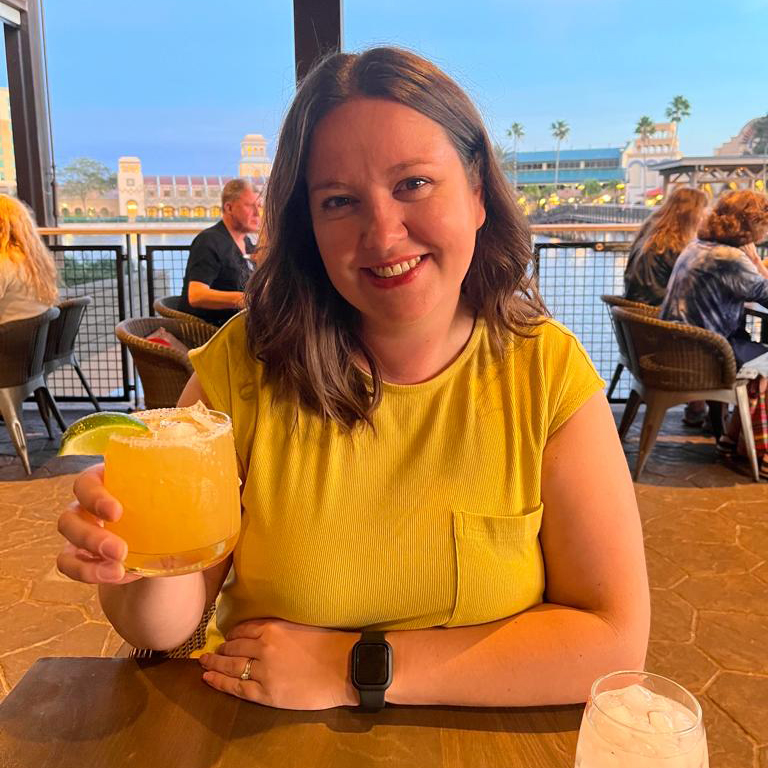 Rachael's top tips 
Use the app – If your destination has an app, download it and get to grips with it before you travel. If you're heading to a popular resort, you can prebook things through the app before you go 
Social media – I took to social media to join groups created for people who've already travelled or are planning a holiday to the same destination. These types of groups can provide helpful hints and tips and get quick answers to questions you might have before you travel. 
Exploring new horizons
Matt is a self-confessed nerd – he's a perfect fit in the Digital Eagles team as he loves keeping up to date with the latest tech news and how it can make life easier. He's used some of his digital skills to get the best out of a family trip to somewhere completely new and unknown to him. 
Matt's holiday preparation 
When it comes to holidays I like to plan and organise a full itinerary for my whole family. We all like different things which can make it a bit of a balancing act attempting to make sure we all get to do or visit the things we want to when we're away. That's why I started to use a spreadsheet for planning our trips.  
Our holiday spreadsheet has evolved over the years, with all the different types of holidays we've been on, and it covers much more than activities now as well. I've created tabs which include ideas for day trips, local facilities and even which hire car company to use. The most useful tab on our spreadsheet, however, is the one we created for our packing list. It's been really helpful to make sure we don't forget anything for our trips, and if the worst was to happen and our bags are lost or stolen, I've got a list of everything packed to give to my holiday insurance provider ready at the click of a button. 
To help me add ideas for some of the things on the spreadsheet I use a wide range of online review sites. There's lots to choose from, and I visit as many of them as possible. I also take a look at social media platforms as they're helpful too, and sometimes more up to date. When I find useful information in reviews and on social media, I add it to my spreadsheet so I have all the relevant information in one place which helps my family to plan our holiday, like getting ideas for must-see-sights, which restaurants need to be booked in advance and places to avoid! 
Matt's top tips:
Watch out for adverts and sponsored content from social media influencers. Influencers* often work with brands and could be being paid or receiving some sort of incentive for their reviews. These posts must be clearly identifiable as promotional content and should have labelling such as #Ad or #Promotion

 

I check reviews on sites including TripAdvisor, Google and Expedia to name a few. My wife joined a Facebook group for a resort we'd booked to go which was full of really helpful advice from people who'd been already at the same time of year as we were planning to go. She found lots of helpful tips and ideas to add to our spreadsheet

 

The spreadsheet is shared. Both my wife and I can access it on our smartphones so we can add or remove things. We have a shopping and packing list on it too, which is essential for making sure we know who's getting the suncream, and who needs to make sure all the chargers are packed!

 

The reason I use a variety of sources for reviews is to ensure I get a real mix of opinions from several types of people. When I look for reviews on social media, I look at people who've tagged themselves into places I want to find out more about. They can be found easily by using the search bar and putting a # followed by the hotel name for example.

 
*An Influencer is an online content creator with a large following on digital platforms such as Instagram, Facebook and YouTube. They include bloggers, gamers, and celebrities and can have a big impact on a customer's buying behaviour.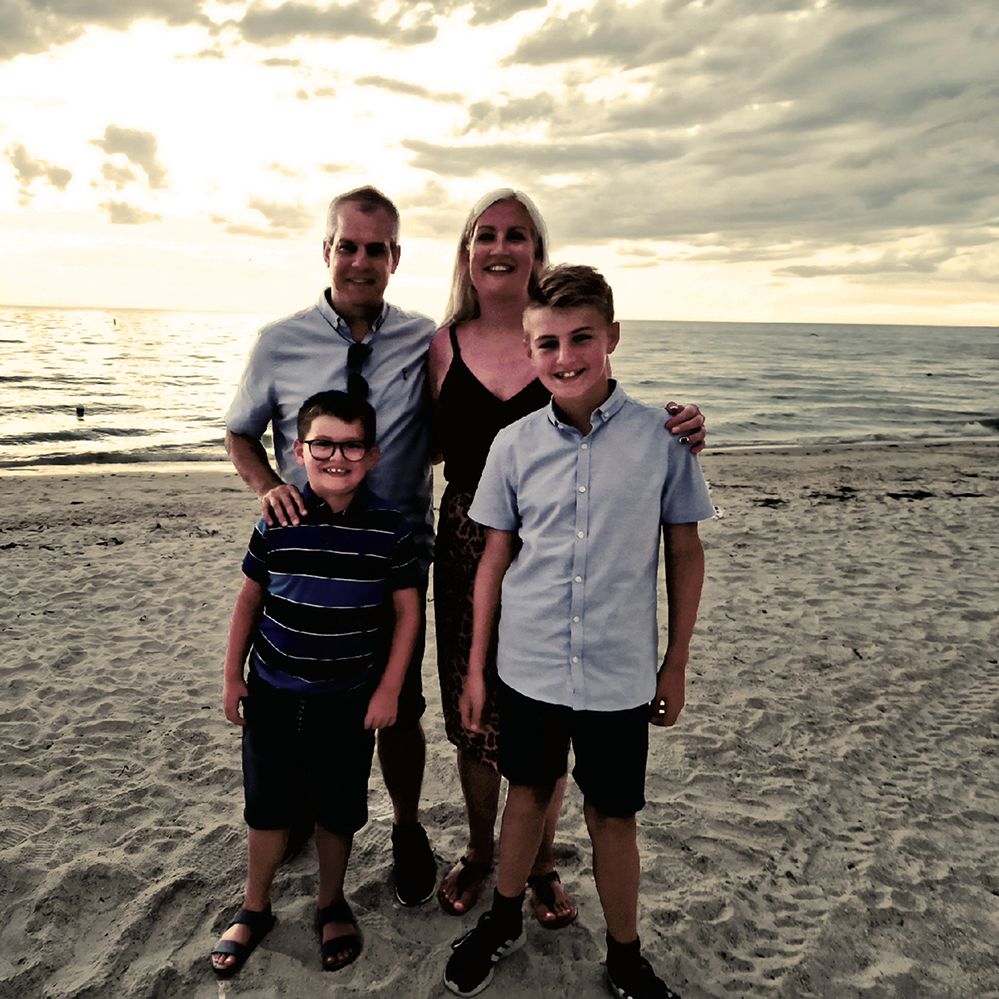 Digital Eagles top tips 
We asked the Digital Eagles to share some quick tips for using tech when travelling, here are some of the suggestions the team came up with: 
Research for the best deals – Technology makes it easy to find, compare and share the best deals. If you don't need to book something straight away, you can usually set a 'price alert' on travel booking platforms like Kayak, Skyscanner or Expedia and they'll send you an email if and when the price drops, don't forget to use the online reviews to help make decisions for your next trip 
Booking excursions or eating out – lots of things can be booked online, so check to see what's available before you travel and if something's a 'must-do' for your holiday, see if you can book it online. Some venues release availability at certain times, you could set a reminder on your device to help you  
Track your flights – most airlines allow you to live track flights, or you could use a flight tracking app. These tools allow you or your family to see if your flight is on time, delayed or cancelled.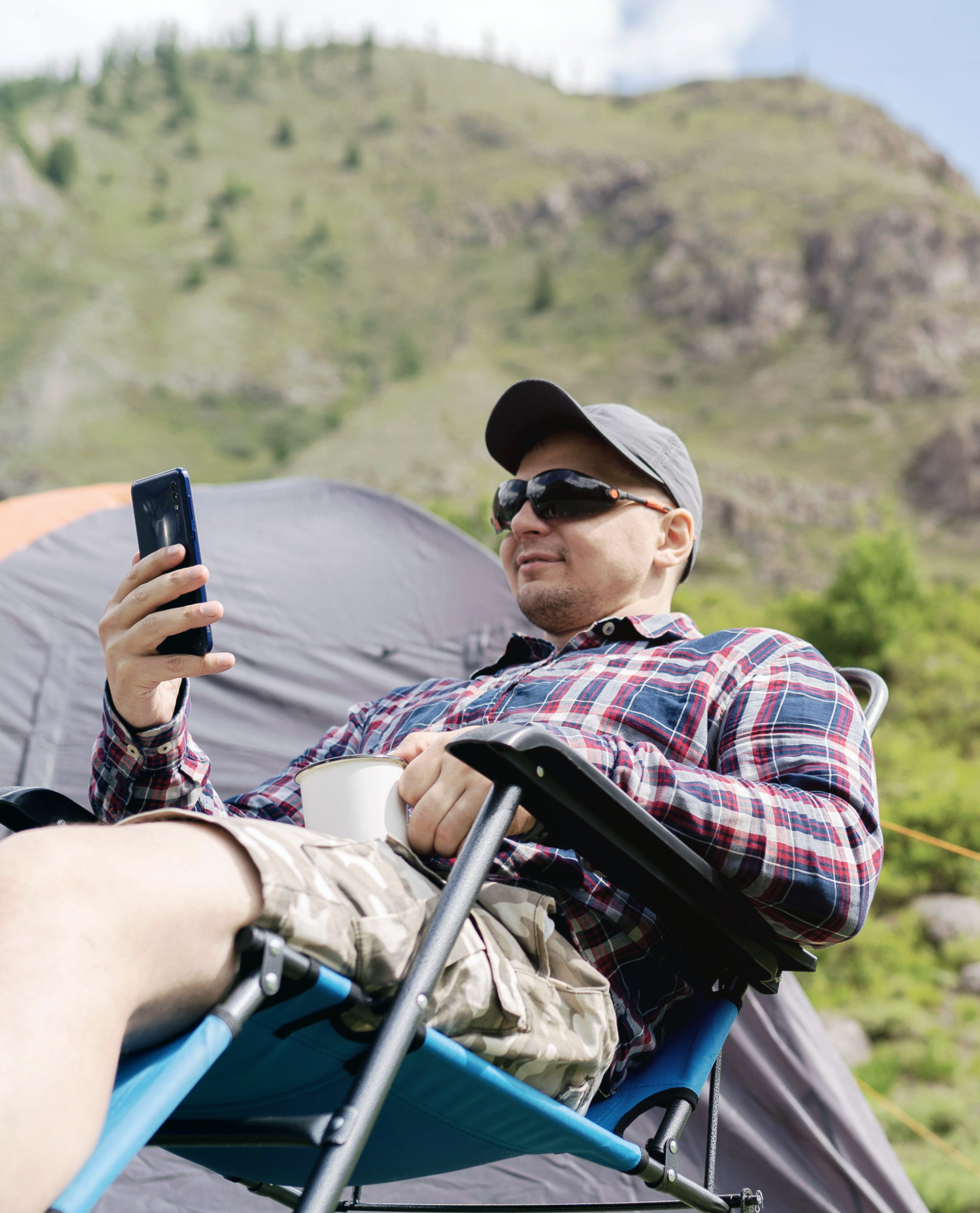 Money – Use digital banking or e-wallets to pay for things when you're away. You can use digital conversions to work out the price of things or maybe even use built in tools in your banking app if they're available – check before you travel to see what your bank offers 
Social media - Follow hotels, airlines or the resort you're planning to visit on social media, they often share latest updates with their followers before updating their websites. Not only can you find out the latest news, but you'll also be the first to know of any special offers or competitions. You can sometimes use social media to communicate with them when you're away too 
Store important documents – Take pictures, or scan images of your important documents like your passport and driving licence and store them digitally. Make sure you have online versions of medical, or travel insurance that are easy to access – just in case you need them. You can also use your smartphone to access your tickets helping to make boarding a little bit easier.
Review your trip
One thing all the Digital Eagles have in common is that we like to share things. That goes for our holiday experiences too. Whether they're good or bad, we think it's helpful to share our experiences to give a balanced view for someone else who might be planning to do the same things we have. 
Some of the ways you can share your travel experiences are: 
Social media – In the moment or when you're back from holiday, sharing experiences on social media and tagging in the location, or the company can help others see how wonderful (or not) it was. A brief description of things you did or saw brings your trip to life and can give other people ideas for their next adventure. 
Review sites – There are lots of review sites available, including TripAdvisor and Google reviews. Most booking platforms also have reviews available to read to help you make decisions. If a hotel, restaurant or business is on social media, there's a chance they'll have a space for reviews too. If you've had a great experience – share it. Knowing how good somewhere is could help someone make a decision if they're comparing a few places.  
Direct reviews – often companies will email you on your return asking for feedback – often in return for a discount or entry into a competition. Giving this type of feedback can be helpful for a company as they want to know what they've got right and how they can continue to improve. Always double check this type of email is legitimate before replying and never give personal or financial details. 
If you've had a bad experience, it might be better to get in touch with the company in the first instance to give them a chance to make it right or apologise. Remember, when leaving reviews, it's important to stay factual, especially if you're leaving a negative one, and never give any personal details in online reviews. 
Whether you're travelling alone or in a group of friends or family, you could use your smartphone to help your next trip go to plan. So, if you're planning a trip, don't forget to use your smartphone to help you, find out how in this blog.
Come back soon for the next travel blog in the series, as the Digital Eagles share some of  their must-pack technology for their trips away.