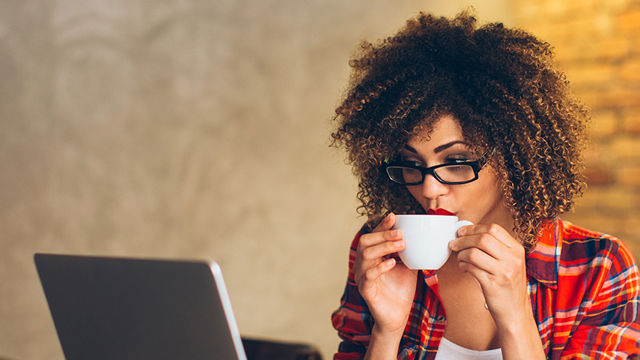 Frequently asked questions
What and why
What is Barclays Digital Wings?
Barclays Digital Wings is an online learning tool designed to help you become more tech savvy and keep up-to-date on recent digital trends. It's accessible from anywhere, by anyone, from any device.
You'll cover a whole range of interesting and exciting topics, from internet basics and different software to advanced analytics and coding. Work your way through the modules, testing your knowledge and earning points as you go, to achieve Barclays Digital Wings Badges.
Who is Digital Wings for?
There is something for everyone in Barclays Digital Wings. So, whether you're 16 or 116 you'll find lots of interesting information that will come in handy in your daily life.
You don't have to be Barclays staff, or even a Barclays customer. If you want to learn about the digital world we live in, sign up here https://digital.wings.uk.barclays/register 
Why should I complete it?
Barclays Digital Wings has been designed to help you improve your digital knowledge and increase your confidence through a range of interactive learning modules. There is something for everyone in Barclays Digital Wings, so if you're feeling like you're being left behind by these ever-changing technologies or simply want to learn more about interesting new innovations, explore the site to find out more.
At Barclays, we know about the important role new technology has in our day-to-day lives and are committed to using these innovations to make everyone's live easier.
Getting started with Digital Wings
How can I access Barclays Digital Wings?
You can access Barclays Digital Wings online at https://digital.wings.uk.barclays/ from your device, or via the Barclays Digital Wings App.  
Alternatively, you can also access Barclays Digital Wings on any device via a shortcut link directly to your device homepage, and to do this will depend on the type of device and browser you're using, but here's two examples:
First, in any browser, navigate and login to https://digital.wings.uk.barclays/
iPhone using Safari browser:

Click on the icon at the bottom of your browser window and then click the 'Add to home screen' icon.

Android phone using Google Chrome browser:

Click on the icon at the top of your browser window and then click the 'Add to home screen' icon.
Please follow the steps appropriate to your browser if using something different from those specified above.  
How can I register?
Once you've accessed Barclays Digital Wings by one of the methods above, simply click on the 'Sign Up' button, enter the required information and create a new password.
Once you're registered, when you want to start or continue your learning, simply log in using your email address and password.
If you can't remember your password or are having problems logging on, please click on the 'Forgotten password' option and follow the instructions there.
I've registered, now how do I get started learning?
You can start your learning with any module and complete them in any order you choose. To get started, decide on a module you like the look of, and click the module title.
You may have entered details about the type of tech you use, or tech that interests you. You'll be shown recommended learning for your interests in the 'Recommended for you' ribbon.
Most modules have a test at the end to check your knowledge. You can skip straight to the test if you'd like to see if you know as much as you thought you did, or if you need to brush up on your knowledge. You can take the test as many times as you'd like.
Company Codes
What are company codes?
Barclays Digital Wings can be a helpful tool to many businesses, both large and small. If you are a business owner, you may wish to use Digital Wings as a learning and development tool for your employees. If we provide a company code we can provide your organisation with curated pathways, experiences and spaces that look and feel like your own. If you want to find out more send us a mail to digitalwings@barclays.com where we can show you what we can do.
What is a pathway?
A pathway is a specific set of learning, chosen by a company. You can access your company pathway on your homepage if you've registered using a company code and your company has set up a pathway you'll see the learning your company wants you to complete, that's relevant to you. You can still access the rest of the site by clicking 'explore our learning'.
How do I create a pathway?
Pathways are created on a case-by-case basis, depending on your company's needs. If you're interested in a company code or pathway, or you already have a company code and would like to find out more about creating a pathway, contact us at digitalwings@barclays.com.
I have questions about the type of learning in the pathway
If you have any other questions about what learning you should do, or if you want to see different learning in your pathway, contact your employer/company.
Password problems
I've forgotten my password, what do I do?
If you've forgotten your password, please click on the 'forgotten password' link that is just under the log in section, and follow the steps. You will then be emailed a link to follow to reset your password. When choosing a password please follow the instructions given in the link.
If you no longer have access to the email address on your account, then this will need to be changed. Please contact us at digitalwings@barclays.com with the details of your new email address and we will make the necessary changes to the system. Your new email address can be any one of your choosing, whether home, work or personal.
I didn't get my password reset e-mail?
This is most likely to happen if you have used the wrong email address when requesting a password reset. The email address you input must be the same email address you used when registering.
If you are using the correct email address, then please check the spelling and make sure you do not add any extra spaces to the end. We also suggest you check your 'Junk' mail folder and your email security settings, as password reset emails can be blocked by certain spam filters.
If you can't remember what email address you used when registering, please contact us with your full name so we can confirm your account email. digitalwings@barclays.com
Troubleshooting
My Barclays Digital Wings app has stopped working
If for some reason the app does not seem to be working, please uninstall and then reinstall from the relevant App store. Don't worry you won't lose your points; you'll simply need to log back in using your original email address and password once reinstalled.
The videos don't seem to be working?
All videos may require time to buffer before they can play so please check that you have a strong internet connection. They are also best viewed using Chrome.
I want to close my Digital Wings account
If you no longer wish to hold an account on our website. Submit your details using this Account closure form. Once submitted, we'll close your account within 48 hours of submitting this request. This will remove your account details and any completions performed whilst using Digital Wings.
Feedback and complaints
How do I give feedback about Barclays Digital Wings?
To give any feedback about the Barclays Digital Wings at any time, there are two options for users.
Under the contact us section please fill out the online form with your contact information and feedback.
Email us directly at DigitalWings@barclays.com
We aim to respond to you within 48 working hours.
What if I want to make a complaint?
We're sorry you've felt you need to complain about Barclays Digital Wings. Letting us know when you're unhappy gives us the opportunity to put matters right for you and improve our service for everybody. Please email us with as much detail as possible and we'll do our best to get the problem resolved for you.
Please note if you are unhappy with any other aspects of Barclays products or services in the first instance go to www.barclays.co.uk. To help us resolve your complaint, we'll need the following:
A description of your concern
What you'd like us to do to put things right
Your name and address
A daytime phone number and best time to contact you