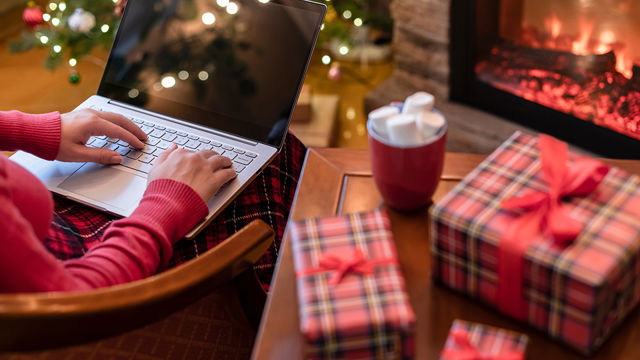 Get organised this Christmas using technology
Smart technology can be useful all year round, but at Christmas time it can be used to help you get organised, get in the festive spirit and maybe even help you save some money.
From smart phones to smart plugs, you might already have some smart technology in your home. In this blog, we'll show you some of the ways your tech could help you get organised this Christmas.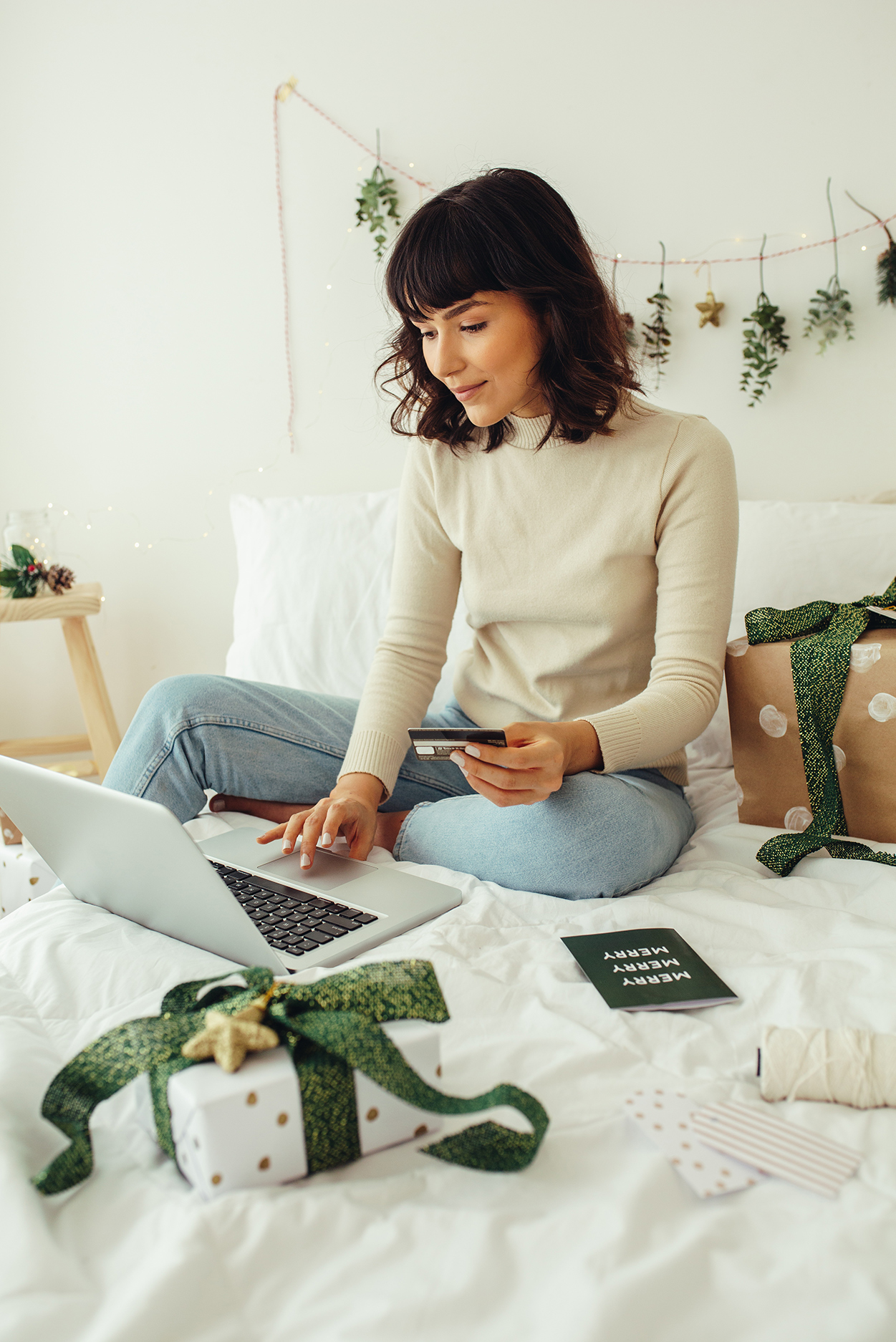 Shopping for gifts
There are lots of ways that your tech can help you organise your shopping from budget planning, to stock alerts. Look at some of the ways you can get your shopping sorted with these tips: 
Budget planning – Christmas can be an expensive time of year, so using a budget planner could help you avoid overspending. You'll find some examples of budgeting in our Cost of living article
Checklists – Like Father Christmas, it's a good idea to make a list and check it twice to make sure you've got everything covered. Instead of writing them on paper, there are lots of list making tools available that work with your smartphone or tablet, so you can stay on track if you're buying things in a shop, or online. Often, these lists can be shared with friends and family too
Stock alerts – If you're on the hunt for a particular item for a loved one it can be incredibly frustrating if it's out of stock. Fortunately, lots of websites allow you to sign up for stock alerts which let you know when the item becomes available. There are also independent stock alert checkers that update when retailers get the gift you're after back in stock
Second-hand shopping – With the cost of living being an ongoing concern for many of us, lots of shoppers are looking for ways to save money. By purchasing pre-loved or reconditioned items you can often get some great bargains,

 it's also a great way to make some money by having a clear out of any items you no longer need.

There are lots of online platforms to choose from including Marketplace, Vinted and eBay. There are lots more online buying and selling platforms available, so make sure you do your own research first. You can find out more about online buying and selling in our Safe online shopping article. 
Christmas food shopping
Doing 'The Big Shop' at Christmas time can be stressful. Using technology can help you get your groceries sorted, here are some ways it can help:
Online food shopping orders - Using online food shopping might be helpful to help you stick to the things on your shopping list, and free up the time that you'd spend in the shop
Food waste apps - There are several apps you can use to help prevent food waste from restaurants and supermarkets all year round. Sign up to the app of your choice, or all of them if you want, and see what food you can rescue from going to landfill, for free or a fraction of the usual retail price. There are lots of platforms to choose from. You can read more about food waste apps in this article from Which?
Food bank locators - If you're struggling with the essentials, or you want to donate items where they can help make a difference, locating your nearest food bank and finding out how they can help is a great place to start. You'll usually need a referral to be able to use a food bank. The Citizens Advice Bureau has compiled some helpful guidance about getting support from a food bank in this article.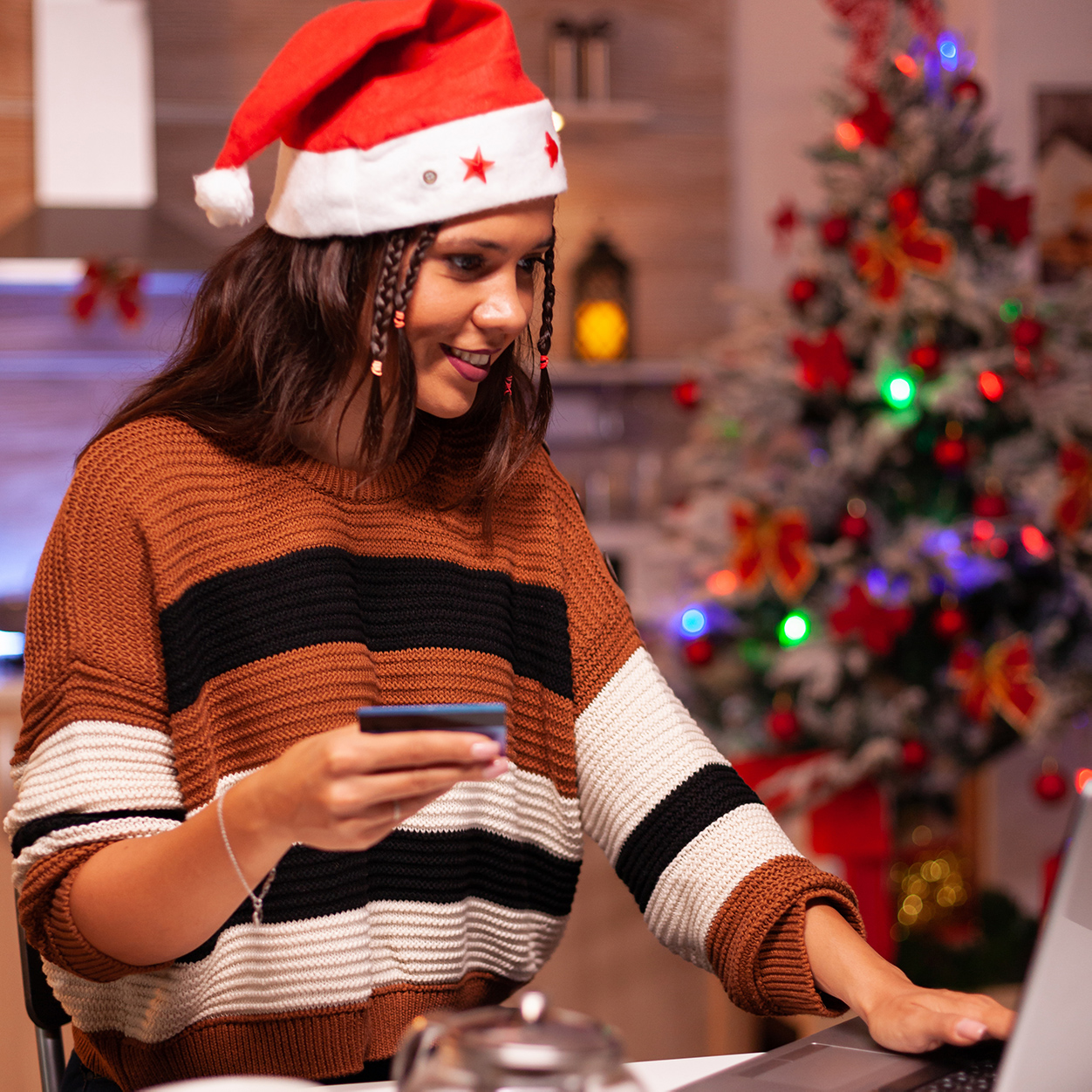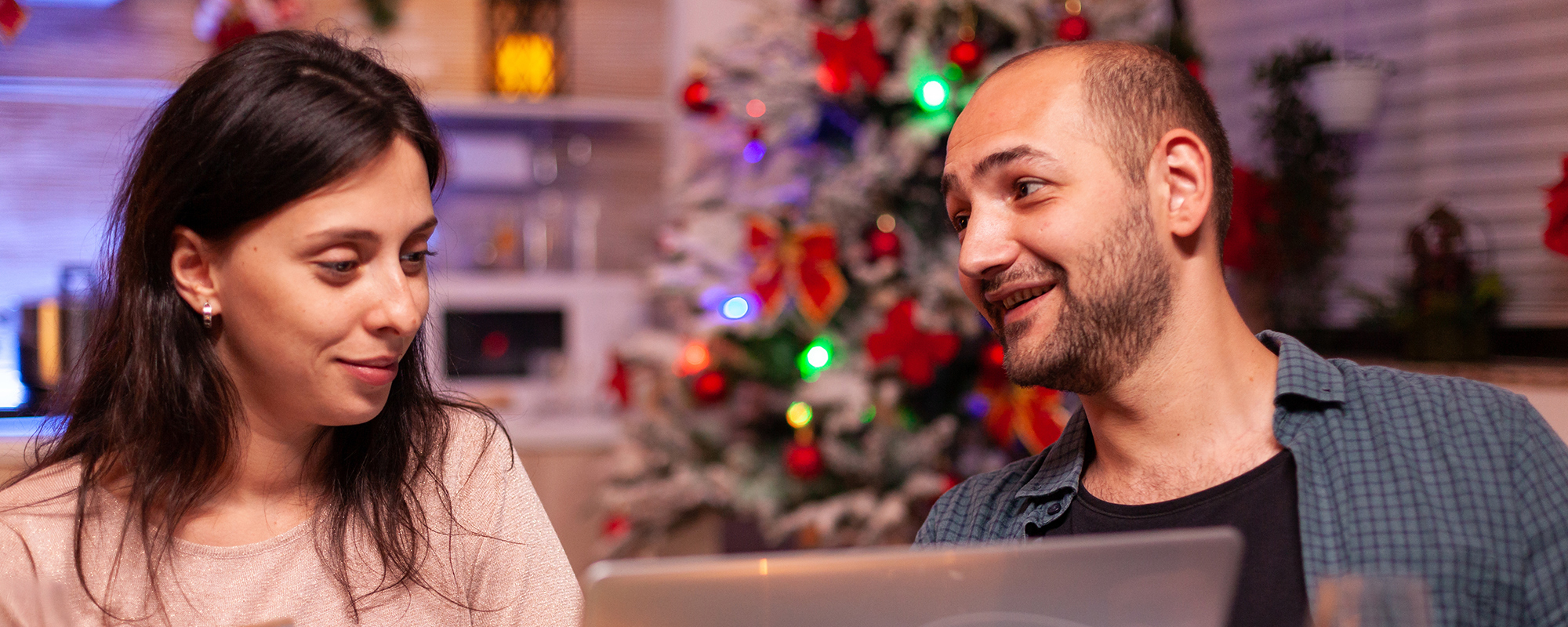 Find a good deal and avoid seasonal scams
When you shop online, you'll still need to remain vigilant to help you avoid becoming a victim of online shopping scams, especially during high pressure shopping times like holiday season and the January sales, when cyber criminals prey on people looking for bargains or trying to get hold of a must have item at a cut down price.
Take a look at our Online shopping blog for some tips on how to stay safe when shopping online.
Christmas countdown
The 25th December creeps up slowly and then suddenly it's here! Whether you're super organised, or a last-minute shopper, there are some ways that your tech can help you stay focused in the run up to Christmas and on the big day itself 
Using smart speakers – Did you know that you might be able to use your smart speaker to help you remember certain dates, play your favourite Christmas music or tell you how to cook the perfect Christmas dinner? Our article about digital assistants will show you how
The big Christmas switch-on – If you've already got a smart plug or two around the house, they can be really handy to manage your Christmas lights. You can use them to light up the Christmas lights in and outside the house, so you can have them on or off whether you're at home or not
Digital advent calendars – if you've forgotten to buy an advent calendar, or you fancy trying something a little bit different, you could try making, or using, a digital advent calendar. There are lots of different sites you could choose from to create a calendar for your loved ones, a simple online search should give you some results. Remember, if you receive a digital calendar in your inbox, double check with whoever sent it to make sure it was really them who sent it
Mark important dates like last post for cards and gifts – If you like to send handwritten cards and gifts in the post, it's worth setting a reminder for the last dates you can post them in your digital diary, so you get a notification reminding you to post them. There are several courier companies you can choose from to get things delivered too, with prices and services varying between them. In addition to checking with the Post Office or Royal Mail, you could use a parcel comparison checker tool to help you choose a courier such as Parcel2go, ParcelHero or My ParcelDelivery. Make sure you do your research first and check you're happy with their terms and conditions before you part with any money
Help with dinner – Christmas dinner is just a roast dinner, but with a lot of added pressure, especially if you're cooking for the whole family. You can set multiple timers on your smartphone or digital assistant if you've got several things cooking at once to remind you to baste the turkey or flip the spuds. You could set up a video call with your mum for her to show you exactly how she makes her 'famous' roast potatoes. You can even ask your digital assistant questions as you go along like: "how hot should the internal temperature of roast turkey be?"  
Helpful reminders – Do you forget to switch off the tree lights every night before you get into bed? If you don't have a smart plug to control them, you could set yourself a digital reminder for a certain time every night to help you get organised before you go to bed
Elf ideas – If you've got a cheeky Christmas elf coming to visit every night in the run up to the big day, you might be wondering how you can possibly think up 24 different things for the elf to do that won't leave your house in a total mess. You're not alone, there are lots of suggestions to help you come up with ideas online. Do a quick search online to find hundreds of suggestions. You might even find that a local Facebook parents page has ideas too. Once you've got some ideas, you could get really organised and put them into a spreadsheet, so you know what you're doing every night once the kids have gone to bed. Now all you need to do is set a reminder to make sure you do it before you head to bed yourself.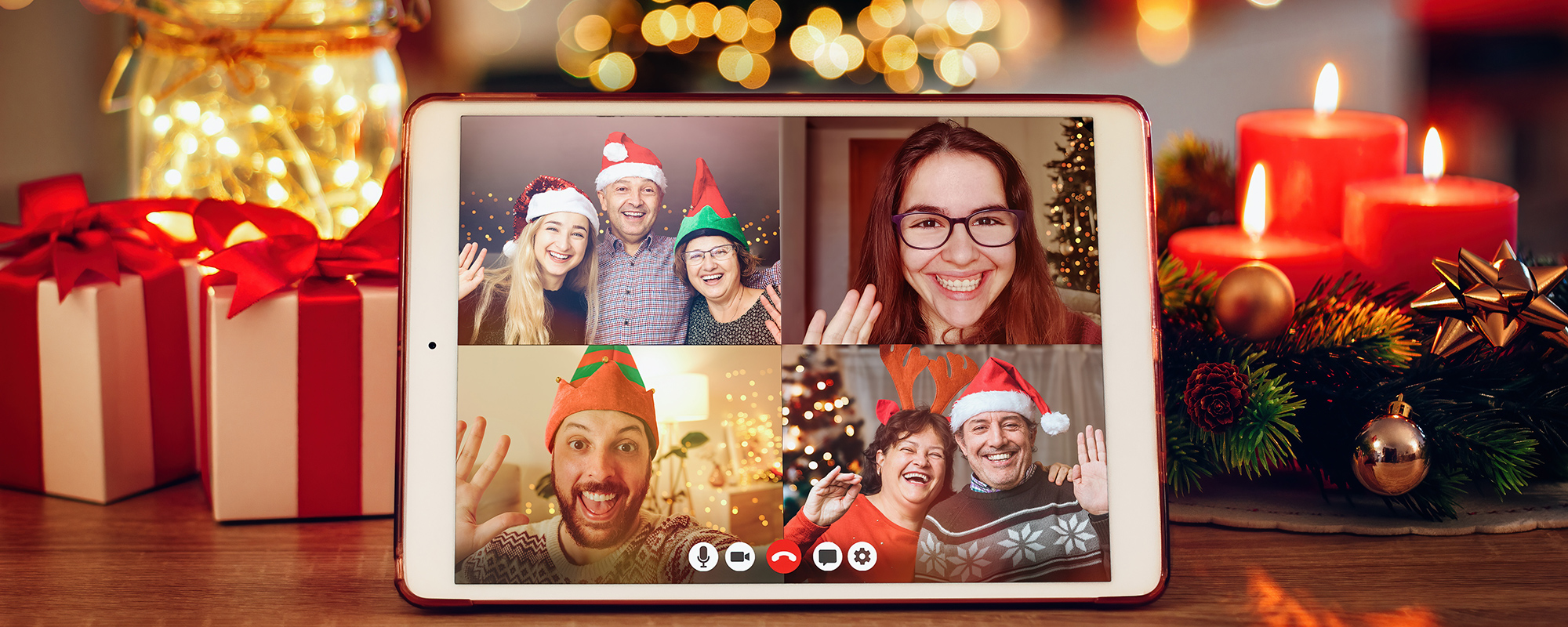 Your digital devices can help you have fun at Christmas too, here are some of the things the Digital Eagle team are planning to use their tech for during the holidays: 
Virtual parties – with the cost of fuel so high, travelling long distances to see family might not be happening this year, but that doesn't mean you can't have fun with them virtually. If you've all got a laptop, tablet or smartphone, you could organise a group video call using one of the many video conferencing tools available. Plan a time that everyone can make and send out invites
Digital quizzes – if you're having a virtual party or get-together, why not add a quiz? There are lots to choose from online. Lots of them are free, or you could use the internet to create your own quiz choosing from practically any topic you want. You could use different styles too, like using music for a 'guess the intro' round, or a picture round of images taken from your favourite Christmas films
Secret Santa creators – If you're not familiar with Secret Santa, it's a Christmas gift-giving game where a group of people are randomly assigned the name of someone else in the same group who they have to get a gift for. Usually, a fixed amount to spend is agreed on, with everyone trying to guess who gave each gift at the end. If you're having a virtual party, the usual way of assigning the names on paper won't work, so a digital Secret Santa tool might help. Just add all the names of the people who want to take part and they'll be emailed the name of the person they've got to get a gift for. Some Secret Santa tools allow you to add addresses for gifts to be posted to and wish lists to give the gift buyer an idea of what to get
Video messages – if you've left it a bit late to buy and send a traditional Christmas card, why not create a festive video message for loved ones? All you need is a device with the ability to record images like a smartphone or tablet. Once you've recorded your message, you could email it or send it using your preferred messaging tool. Depending on how you choose to send the message, check with your network provider to see if video messages are included in your tariff or if you'll get charged extra to send it
Festive playlist – If you're hosting a Christmas party, going on a long drive to see family or friends during the holidays, or you just love listening to Christmas tunes all season long, you might enjoy creating a Christmas playlist that includes all your favourite music. You can listen to your music through your smart speaker. If you subscribe to a streaming service such as Spotify, Amazon Music and Deezer, you'll get access to a large range of music to pick and choose your favourites from, but there are lots of options to listen to music with no additional fees through your smart speaker too. 
To get to grips with using your digital devices to help you do some of these things, you can find helpful guides on Digital Wings. Register for free by clicking the button below.
Sending cards and gifts
If you've left it a bit late to buy and send a traditional Christmas card, it might not be too late to make a digital version – as long as the person you're sending a card to has the technology available to read it. You could either use an online e-card platform or you could try to make one yourself.  
Watch this video as Rachael explains how you can send digital cards to loved ones:
Christmas coding
It can be exhausting keeping up with all the festive activities to keep the kids busy during the Christmas break and the cost of keeping them entertained can get expensive too. Fortunately, the Barclays Digital Eagles have been helping to create some free festive games that are fun and educational. Head over to our Code Playground website to find a series of Christmas coding games to play with – from building a snowflake to having a virtual snowball fight. 

Online tutorials
Christmas is a time for giving, but you don't have to spend a fortune to show your loved ones that you care. With the cost of living continuing to be a worry to many of us, a home-made gift, or some DIY Christmas activities might be something you're thinking about. Your tech might be able to help you get creative especially by using online tutorials, here are some you might want to check out: 
Wrapping presents – If you've spent time finding or making the perfect gift for your loved ones, you might be wondering how to wrap it to make it look extra special. Fortunately, there are lots of easy-to-follow guides available online to help you take your wrapping to the next level, even showing you how to use brown paper and string to create a masterpiece. 
Getting crafty – If you're on a budget for gifts this year, homemade presents might help you show how much you care without breaking the bank. No matter your skill level, there's probably something you'll be able to create. Maybe you're great at baking and can whip up some Christmas cookies, or if you can't cook, maybe you could put the ingredients together in a pretty hand decorated jar. Type 'homemade gift ideas' into your browser to find some inspiration and find an online tutorial to help you get started. 
Recipe finders – Lots of us use Christmas as a time to try new recipes, with new ideas and twists on traditional recipes popping up all over social media platforms. If you come across a recipe that looks good, you can usually save the video to watch later. Usually there's a link or more detail in the comments section of the post to take you to the recipe details. 
Green-fingered decorations – If you love the smell of fresh pine or eucalyptus in the house, before you go and spend money on a fresh wreath for the front door, if you've got a garden, why not see what greenery you've got available that might help you save some money first? Maybe team up with your friends or neighbours to create something beautiful together. Lots of the plants growing in gardens across the UK right now, like holly, rosemary, and eucalyptus are perfect for creating homemade door wreaths, or table decorations.
You can find online tutorials on a variety of digital platforms including YouTube, Facebook and Instagram. If you're not sure how to use any of these platforms, take a look at our Digital Wings modules here.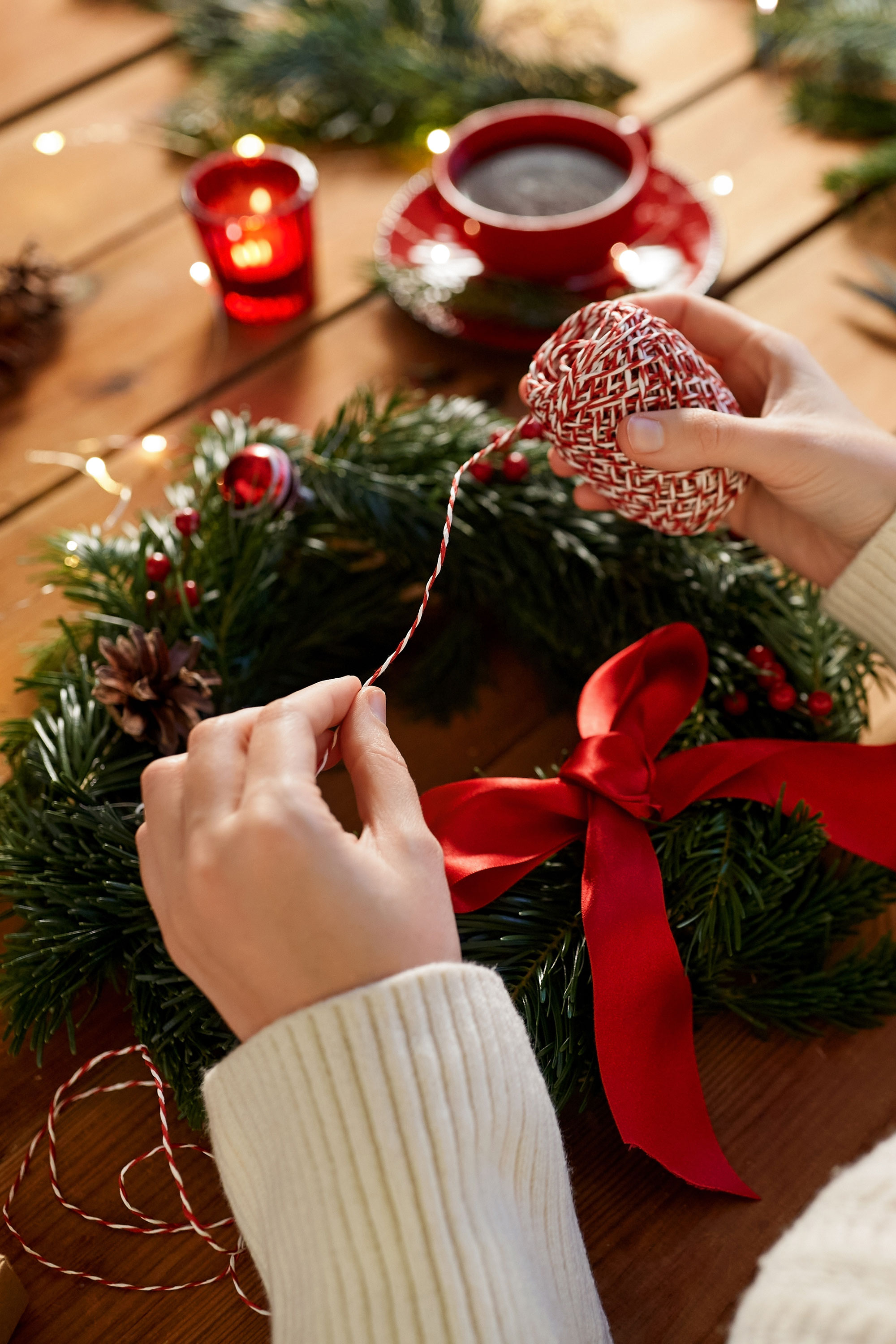 Seasonal switch off
Maybe you'd like to avoid using tech this Christmas with a digital detox, or at least reduce the amount of time you spend on social media? You can use your tech to help you detox from digital: 
Set limits for time spent online – If you want the whole family to spend less time online, set some limits with them and make sure everyone's in agreement to avoid any arguments 
Plan a digital route for your post-Christmas walk - You could use any digital fitness tools you have to see how many steps you took and how many calories you've burned. 
Plan ahead - Look up what TV films and shows are on and when and set a reminder to switch off everything else so you can concentrate on watching it. 
Disclaimer: This document is an independent publication and is neither affiliated with, nor authorised, sponsored, or approved by the companies mentioned. All trademarks are the property of their respective owners. There are other services available and Barclays does not specifically endorse or recommend the use of the services mentioned in this document. This document contains general guidance only and should not be construed as specific advice or relied upon as such – you should always consider your own situation, and take specific advice if unsure.