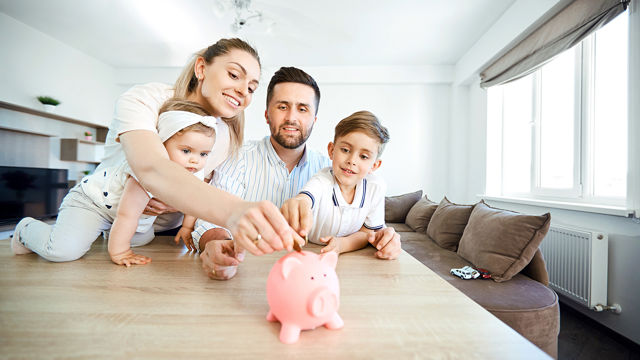 Beginner's guide to: Online money management
Money management and budgeting can be extremely challenging. Read our guide to learn more about how online money management can overcome challenges and improve financial health.
Whatever your circumstances or stage of life, we all have finances that need managing. Effective financial planning and knowing how to manage your money has never been more important, especially with the seemingly endless rises in the cost of living.
Fortunately, banking online has never been easier. There are lots of online money management tools to choose from to help you budget, manage your money and make financial decisions, all without having to visit a bank.
In this blog we're going to share some of our tops tips to help you manage your finances safely and effectively online.
What is online money management?
Managing your money online is taking care of your finances using online or digital channels like online banking and investment apps. In addition to the services your bank might offer you, there are other tools you can use too.
Some of the things you might be able to manage online include:
Budgeting
Saving
Investing
Spending
Debt management
Online money management tools
Many of the things we previously had to do in person or via the post have changed. Traditional methods of banking such as waiting for paper statements, applications for loans and making transfers can now be completed online. Let's take a closer look at some of the services available to help you manage your money online:
Mobile and online banking: online and mobile banking allows you to interact with your finances on a day to day basis, giving you more control. Depending on the services your bank provides you could do things like apply for a loan, set up spending alerts and budget for life events. You might be able to set saving goals and see your spending categorised so you can identify where you need to make changes. Take a look at what Barclays offer here
Personal finance software apps: personal finance software and apps can really help bring to life your financial situation, by collating all of your financial information in one place to give you a really clear view of what you're spending your money on, and how you can reach your financial goals. Examples of these types of apps are: Quicken, Mint and Yolt. Some personal finance apps charge users, so make sure you do your research first
Budgeting software: there are lots of tools available to help you budget in a way that suits you, helping you to keep on track of your spending really closely, avoid spending more than you have, and help you achieve your financial targets
Accountancy software: if you own a business, or manage the accounts for a business, you might find accountancy software tools really helpful. There's a variety of accountancy tools available to help you track and manage things like, invoices, wages and tax returns
Comparison sites: although not technically a tool to help you manage your finances, price comparison websites can be really useful to help you make important decisions about your money. You can compare a variety of services including bank accounts, energy suppliers and mortgages.
Online banking
Online banking is the digital banking platform that allows you to access your banking using a web browser, as opposed to mobile banking which uses a dedicated app on your smartphone or tablet. Online banking is easiest to view using a larger screen like the one on your desktop or laptop computer, but you can access it on a mobile device too.
You can access your finances at any time and almost anywhere that's convenient to you using your online banking – as long as you're connected to the internet. If you're out and about, it's best not to use public WiFi when checking your online banking. Check out this article to remind yourself on how to stay safe when using the internet. 
Each bank has their own process to getting started with online banking, so double check with yours to find out how. You can usually find out what you'll need to do by checking your banks website. You can find out how to get started with Barclays Online Banking here.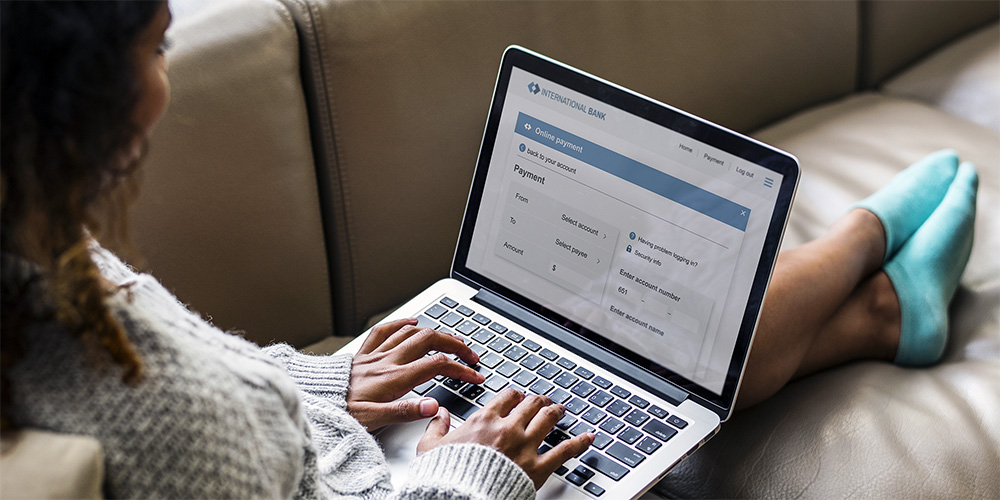 Once you're registered for online banking, you might be able to do some of the following:
View statements: see what's coming and going from your account, just like a paper statement, but with added bonuses, like being able to instantly search and find things such as payments made on a specific date, or a set amount. You should be able search for older statements so you can get a more detailed view of your finances should you need it
Manage regular payments: you can manage your standing orders and direct debits using online banking. Setting up regular payments is a great way to make sure money that needs to go out at specific times doesn't get forgotten
Open new accounts: you might be able to apply for or create new accounts through online banking. Having multiple current accounts can help you keep family money and your own personal money separate. Individually named savings accounts can be useful if you're saving up for a variety of different things
Transfer money: move money between your own accounts, or quickly make payments to someone else in the UK or overseas
Pay bills: pay your outstanding invoices, or make additional payments to businesses easily, including utility bills you don't pay on a regular basis or one-off bills like a boiler repair
Get alerts: it can be helpful to have a reminder every time money goes in or out of your account. You can set alerts on your phone to let you know how much and when you're spending money, or when you have money in your account so you know when you can afford to go shopping
Borrow money: you might be able to apply for a credit card, loan or overdraft using online banking depending on your circumstances.
Many of the services offered through online banking are subject to terms and conditions, and possible credit checks. It's best to get in touch with your bank first if you've got questions about your online banking facilities. If you bank with Barclays, you can find out how to get in touch here.
Remain secure when using online banking
Whether you're new to online banking, or you're a regular user, it's important to make sure you're up to date with how to stay safe and secure when you're managing your finances online. Here are some things to remember:
Safe account scam: no genuine bank would message you to transfer money to a 'safe account' – ignore anyone who asks you to do this, whether it's by phone, email or any other method
Protect your PIN: never give out your PIN number, passcodes or Online Banking passwords and other full passwords to anyone
Create a strong password: mix numbers, letters and other symbols. Try a memorable phrase such as 'I started Baker Secondary School in 2000!' and use each word's initial letter i.e. IsBSSi2000!
Click links carefully: be very careful when clicking on links or opening attachments. While links in emails or texts from family or friends might be real, it may be a threat. If you receive a link in any unsolicited emails or text messages you weren't expecting, or you have any doubts about a suspicious email or text you receive - don't click on any link (or open attachments) and report it if you can. You can find out more about spotting and reporting suspicious emails, calls and texts using this guidance from the NCSC. https://www.ncsc.gov.uk/collection/phishing-scams/spot-scams
Avoid 'remote access': don't let someone you don't know have access to your computer, especially remotely over the phone
Always double-check: If you're not sure you're safe or something feels unusual, remember to always check, act with care, and never share.
You can find out more about the latest fraud and scams to be aware of here.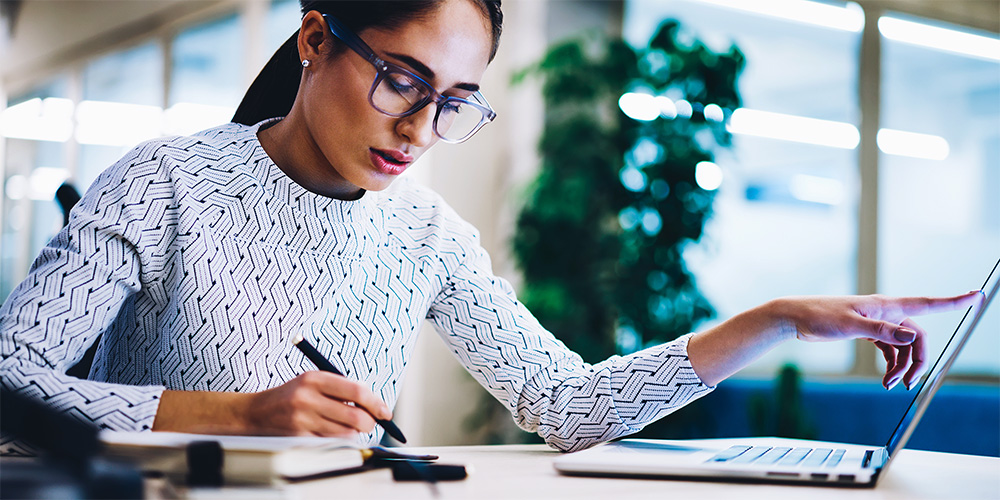 Online money management tips
Having online banking and digital money management tools can help you to take control of your finances. Let's take a closer look at some of them:
1. Establish your budget
If you find yourself running out of money at the end of each month, or if you regularly face charges for going over your limits, it's worth creating a monthly budget plan. It'll help you to understand what's coming in and out of your account, so you can stay in control and plan for the future.
Making a budget plan can also help you spot areas where you could make savings too.
You can use the Barclays Money Mentors® budget planner to note everything that comes in and out of your account, including your salary, any benefits, pensions, bills etc. It's important that you're detailed and honest – include things like your lunch at work and drinks on nights out. Ideally, you should be spending less than you earn each month. If not, use the planner to see where you could cut down your outgoings.
If your income is low, or has been reduced due to a change in circumstances, you may be entitled to claim benefits to give you a bit of extra support. You can use this benefits calculator to check.
2. Pay bills on time
Once you've created a budget, there are things you can do to organise and take control of it. It can be helpful to pay your bills by Direct Debit or standing order. Not only does it mean that you won't get charged late fees, but you could also cut costs, as some companies offer discounts if you pay automatically. It's a good idea to set these payments up 1 or 2 days after payday, so that you know you'll have enough in your account.
Falling behind on payments or only making minimum payments on your credit card could easily get out of control leaving you owing more money than you realised. It's worth keeping a close eye on your finances and seeking help at the first sign of trouble. There's lots of expert help available to support you if your debt has got out of control. This guide from National Debtline might help.*
*National Debtline provides free advice and resources to help you deal with your debts. You can access National Debtline by phone, webchat, or get advice through their website.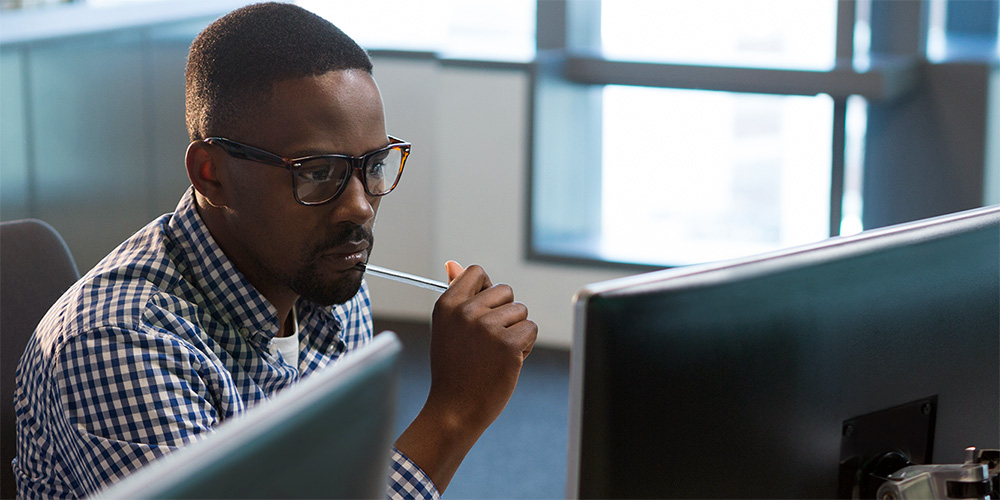 3. Save money
Setting money aside each month – no matter how little – is a good way to start saving towards your financial goals. So, whether it's a big holiday, a house deposit or money for unexpected bills, you'll be covered. Why not try some of the Barclays Money Workouts?
If you don't receive the same income each month, it's important to make sure you have enough to cover your essential living costs before setting money aside in your savings.
Consider reviewing your finances and setting up a STO to the account so you know you're saving a set amount. You can often hide the savings account in your home screen in a lot of apps to avoid any temptation.
You can use online comparison sites to help you get the best deals and save money, from exciting things like airport parking for your next holiday, to slightly more grown up things like electricity providers. Check out this blog to find out more about getting great deals online.
There are lots of ways you can try to save money, watch this short video for some quick tips.
4. Borrowing money
Most of us need to borrow money at some point in our lives, and it's not necessarily a bad thing. Using the right type of credit in the best way can help you deal with unexpected expenditure, such as if you need to buy a new fridge or washing machine. But there are things you need to think about to make sure you're making the right decision. The team at MoneyHelper have written this guide to help you make an informed decision if you're thinking about borrowing money.
Managing your finances online has never been easier with all the digital tools to help you. Take a look at the options available to you, and remember that there's always help at hand if you need it.
If you'd like to find out more about any of these topics, visit https://www.barclays.co.uk/money-management/ 
Disclaimer:
This article is an independent document and is neither affiliated with, nor authorised, sponsored, or approved by any of the brand names mentioned within it. All trademarks are the property of their respective owners. There are other services available and Barclays does not specifically endorse or recommend the use of the services mentioned in this article.