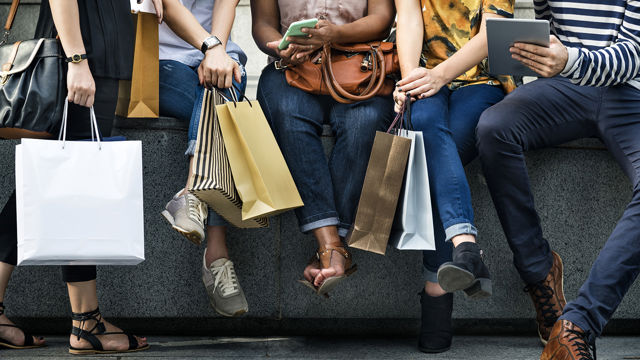 Black Friday and beyond: A guide to grabbing an online bargain, safely
Whilst the Black Friday and Cyber Monday sales are a great opportunity for you to bag a bargain, unfortunately they create the perfect opportunity for fraudsters to target shoppers.
For lots of us, online shopping has become the norm, but according to new research from Barclays1 - Brits are at risk of losing hundreds of pounds shopping for Black Friday and Cyber Monday deals, with £538 lost on average to shopping scams last year during the seasonal shopping period.
The latest scams data comes as a Barclays poll2 found that 59% of Britons will change their usual behaviour in search of the best deal this festive season. 18 per cent admitted to feeling pressure to purchase items as quickly as possible, 14 per cent said they'd shop on unfamiliar websites if they had particularly good prices.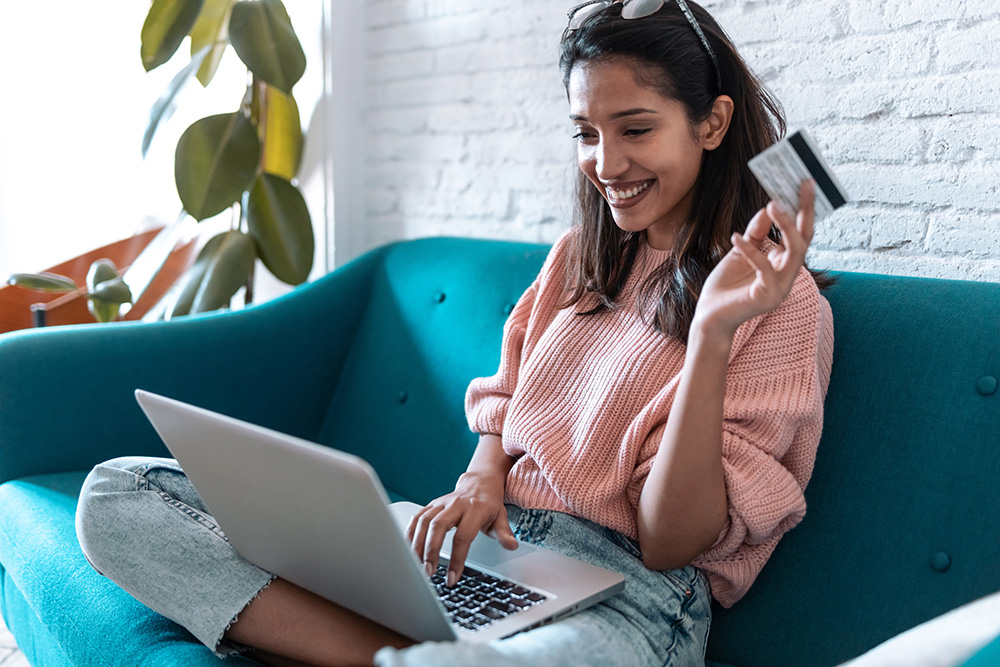 Increase in scams reported
Barclays saw a 17% increase in the number of customers reporting shopping scams after the Black Friday 2020 sales season finished and with 38% of us planning to pursue Black Friday deals3 it's worth thinking about some of the other ways that fraudsters might try to target shoppers.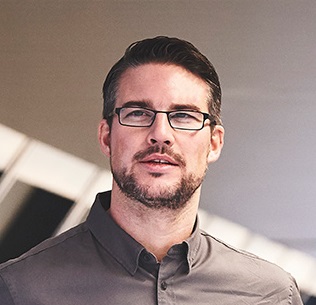 "Whilst the Black Friday and Cyber Monday sales are a great opportunity for consumers to bag a bargain, unfortunately they create the perfect opportunity for fraudsters to target shoppers. It's important to remember that scammers often target victims more than once and use details gathered in the first scam to strike again.
If you receive a call from someone from your bank asking you to do any of these things, hang up and call back either on a trusted number or by calling 159 - the fraud hotline. Please don't ignore your concerns - if you're ever unsure, always take the time to check."
Ross Martin - Barclays Head of Digital Safety
Your bank might call you to check for certain things, including activity on your bank account, especially if it's unusual for you, but there are some things we'll never ask.
Barclays will never:
Ask for your PIN
Ask you to divulge any mobile banking activation codes, Online Banking passcodes or PINSentry codes
Ask you to transfer money to a safe account
Ask you to assist in an internal bank investigation
Ask a courier to visit your home and pick up cash, items or payment cards
Ask for remote access to your computer or phone
Ask you to pay for anything via a link in a text.
If you're ever asked to do any of these things by someone claiming to be from your bank, please hang up and contact your bank on a different line using the number on the back of your bank card, statement, or the official website to get advice on what to do next if you think your accounts might have been compromised. You can also dial 159 – the fraud hotline.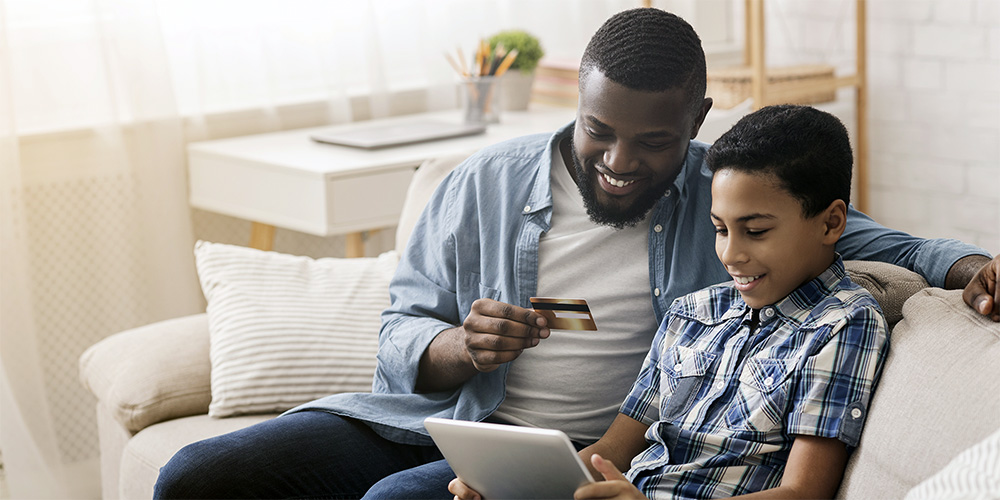 Black Friday and Cyber Monday provides scammers with the opportunity to harvest personal information and payment details from unsuspecting shoppers, which can then be used at a later date to impersonate their bank and scam them out of further cash. The research2 revealed:
12% of shoppers would give their PIN to someone if they thought it was their bank
25% said they were likely to agree to assist in an internal bank investigation
43% of 31-40 year olds said they would transfer money to a 'safe' account if asked to by their bank, while only 4% of those aged 61-70 responded that they would do so
35% of 31-40 year olds and 23% of 21-30 year olds would likely give remote access to their laptop or bank account if asked by their bank, compared to only 1% of 61-70 year olds
70% of respondents claim they were aware that scammers could target them through text messages, 11% would still pay via a link in a text if they thought the message was from a reputable source.
It's not just during the holiday season that we need to stay vigilant, keeping up to date with the latest ways that fraudsters might try to target you while you're shopping online is always a good idea.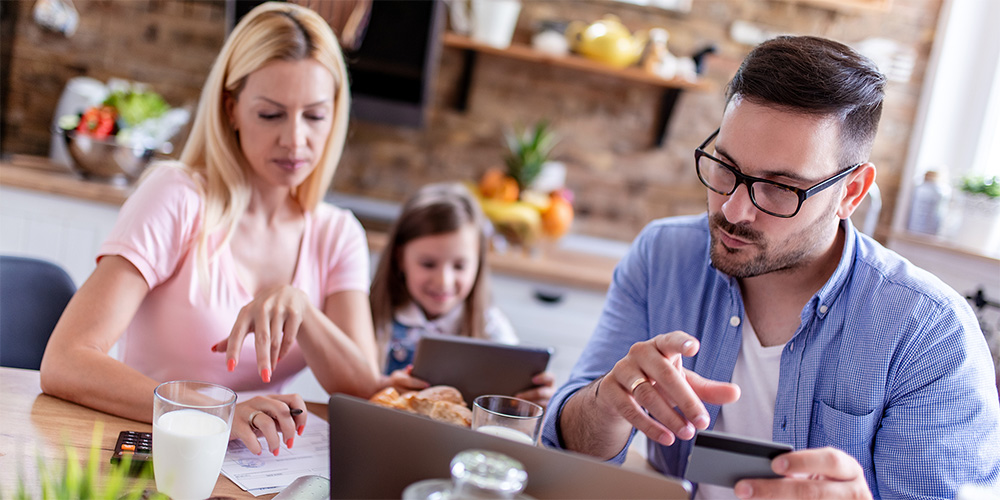 Here are our top tips for staying safe when shopping online:
1. Stop and think before making a purchase
During stressful shopping sale days online, people make impulse buys as they fear the deal will run out. Be sure to stop and think before you buy and ensure the website you're buying from is legitimate. Be cautious if you're asked to pay through a method that's not normal for the site you think you're on. Paying with a debit, credit card, or a trusted website's recommended payment service such as a payment intermediary service provider, may be more secure.
2. Some deals are too good to be true
Scammers will always try to lure you in with cheap deals on in-demand items. If it looks too good to be true, it probably is.
3. Read the reviews
Before making a purchase, always check the product's reviews. This will offer good guidance on whether the item, or the website you are buying from, is real or fake. It's also worth noting that some sites can leave fake reviews, or even pay for positive mentions, in an attempt to trick customers into feeling reassured. It's worth checking multiple independent review sites to get an accurate picture of other customer's experiences and views, rather than relying on just one site.
4. Protect your details
Do not share any unnecessary personal information. If making a purchase, only provide your name, address and payment details. Beware of fake email order confirmations or delivery messages containing links or attachments that may look genuine but could be trying to steal your details. Verify communications with the company on a trusted telephone number before sharing any information.
5. Stay vigilant
Keep an eye on your statements so that you can spot and report fraudulent transactions quickly.
6. Don't ignore your concerns
If you have concerns about a website or an item, do not enter your payment details. Remember, always look out for the padlock symbol in the web address to ensure that the link between you and the website owner is secure. If this symbol is not there, do not continue to payment or enter any of your personal details. However, this doesn't always indicate that the website is genuine.
| | |
| --- | --- |
| Find out how to protect yourself online, with our Digital Safety module. | Find out more about shopping online safety, with our module. |
Barclays data on shopping scams relates to goods purchase scams in 2020
Mortar Research study of 2,039 participants, October 2021
Average volume of unique customers reporting purchase scams in November and December 2020 versus 2020 monthly average
Want to learn more? Register for Digital Wings