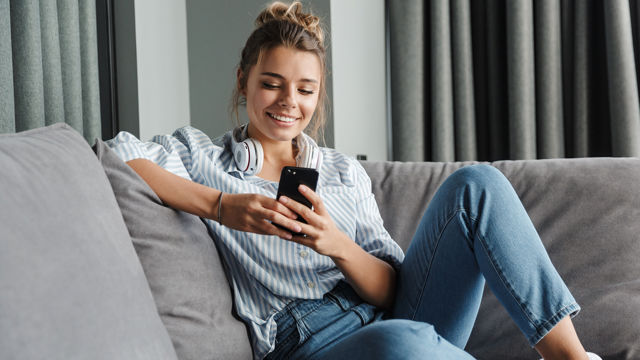 A guide to safe online dating
29 November 2022
Online dating gives people who want to make new friends or start a new relationship an alternative way to connect with someone from the comfort of their own home - instead of meeting someone in person on a night out or being introduced by match-making friends.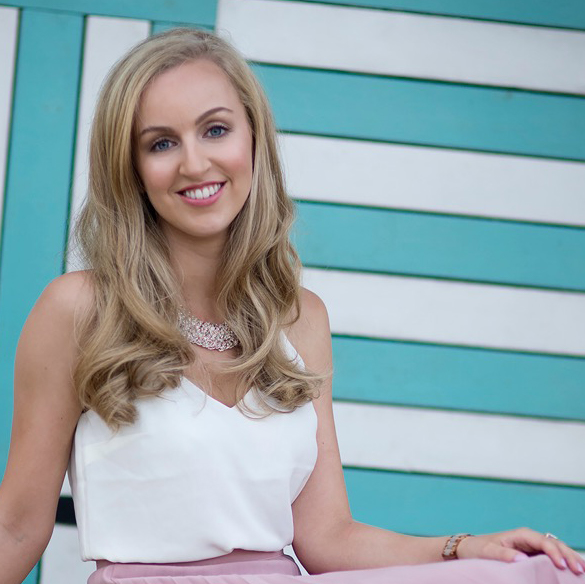 This blog has been co-written with Laura Currer FRSA, a thought leader and expert advisor on Sexual Assault and Abuse Services, as a rape survivor. Laura's vision is that whilst violence against women and girls prevails in society, there will always be a safe place to land and rebuild.  Find out more about Sparkle with Laura Currer here.
Watch this video as Digital Eagle Rachael Bilecki  talks to Laura Currer about staying safe in the world of online dating.
Dating websites and apps have changed the way people can find a date. When you register to use one, you'll enter in some information about yourself, then add some details about what you're looking for in a partner. Using clever technology and algorithms you'll be matched up with people who meet your criteria, so you can be picky without offending anyone.
Online dating safety tips
Between 2015 and 2019, 32% of new couples met online, with 10% of online adults in the UK aged between 16 and 64 using friendship and dating apps.¹
With this amount of people using online dating apps and websites, there are a few things you might want to think about when getting ready to meet someone new. Here are some tips: 
Be selective – when you first decide to try online dating, research the different sites available. Not all sites are made equal- some websites verify user profiles before they can start using the site, so you know that the person you're talking to is who they say they are. Before you sign up to any site, make sure you're happy with the level of security offered, and check what the process is if something does go wrong. Visit

https://www.onlinedatingassociation.org.uk/

to check. Membership means that the site must commit to an industry code of practice that includes honest communication with users, protecting their privacy and supplying a mechanism for reporting abuse. Inclusion of the ODA's logo on the site indicates membership.

 
Profile picture – avoid wearing a work uniform or name badge in your profile pic and try to avoid having things in the background that might show people where you live or work. It's a good idea to use a different profile picture to your social media accounts as a Google reverse image search could help someone to find your details 
Username – don't use your full name in your username to help you keep your details private. Giving your full name will mean anyone you match with could search for you on Google, or find you on social media or LinkedIn. Check the privacy settings on your social media accounts when you set up your online dating one to make sure no one has access to information about you that you don't want them to have – until you know them better. 
Money – if someone you've never met asks you for money, there's a possibility it could be a scam. Don't send them money or any of your financial details. Report this kind of activity to the dating site 
Chatting – dating sites have their own messaging functions. It's safer to use these rather than set up private chats on social media or messaging apps while first getting to know someone. Chats on dating sites can be moderated and you can report inappropriate behaviour or communication, which is great for keeping you safe, but also keeps others safe too. Engage with others in the way you would like to be engaged with; respect boundaries, be kind, and don't say or do anything you wouldn't be willing to stand by offline.  If someone asks you to send them intimate pictures of yourself, be extremely cautious. Once something is posted online it can be difficult to control what happens to it. 
Instinct – trust your gut. Approach each new contact you make on a dating site with a proportionate amount of caution to see how you feel about taking it further.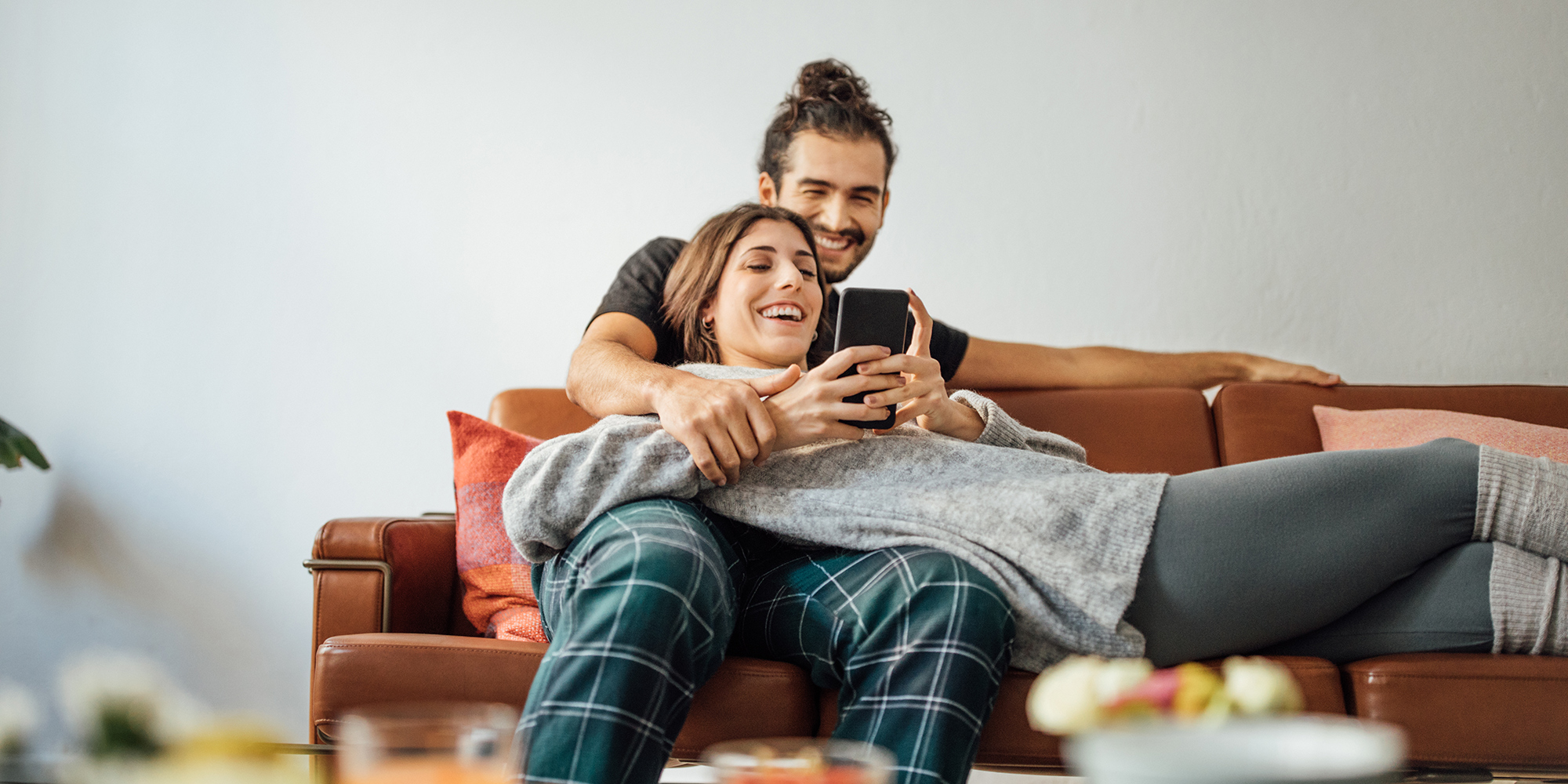 What are the risks of online dating?
Most people who use online dating sites are genuine, but not everyone is completely honest. While some might use filters on their profile pictures or bend the truth a little with what their job is, there are more extreme examples of criminals using online dating websites to target victims to steal money through romance scams, or to physically or mentally abuse the people they meet.  
While this is rare, and most people are online for the right reasons, it's important to know what to be on the lookout for, so you can stay safe when chatting online, and know what steps to take when you're ready to meet up for your first date. Here's a quick look at some of the dangers to be aware of: 
1. Romance scams 
Romance fraudsters pretend to be interested in a romantic relationship with you. They take their time to gain your trust and then ask for money, playing on your emotions - often using a family emergency or an overseas crisis as a reason. Once you've given them money, they could keep asking for more, or they might cut all ties with you. They'll often make excuses to avoid meeting in person too, so if you ask to meet up and they always say no, be suspicious.
How to protect yourself  
Never send money to someone you haven't met in person, especially if you haven't been speaking to them for long, or they claim a family crisis or emergency. If you're unsure about what to do, always get the opinion of someone you trust who can give you impartial advice.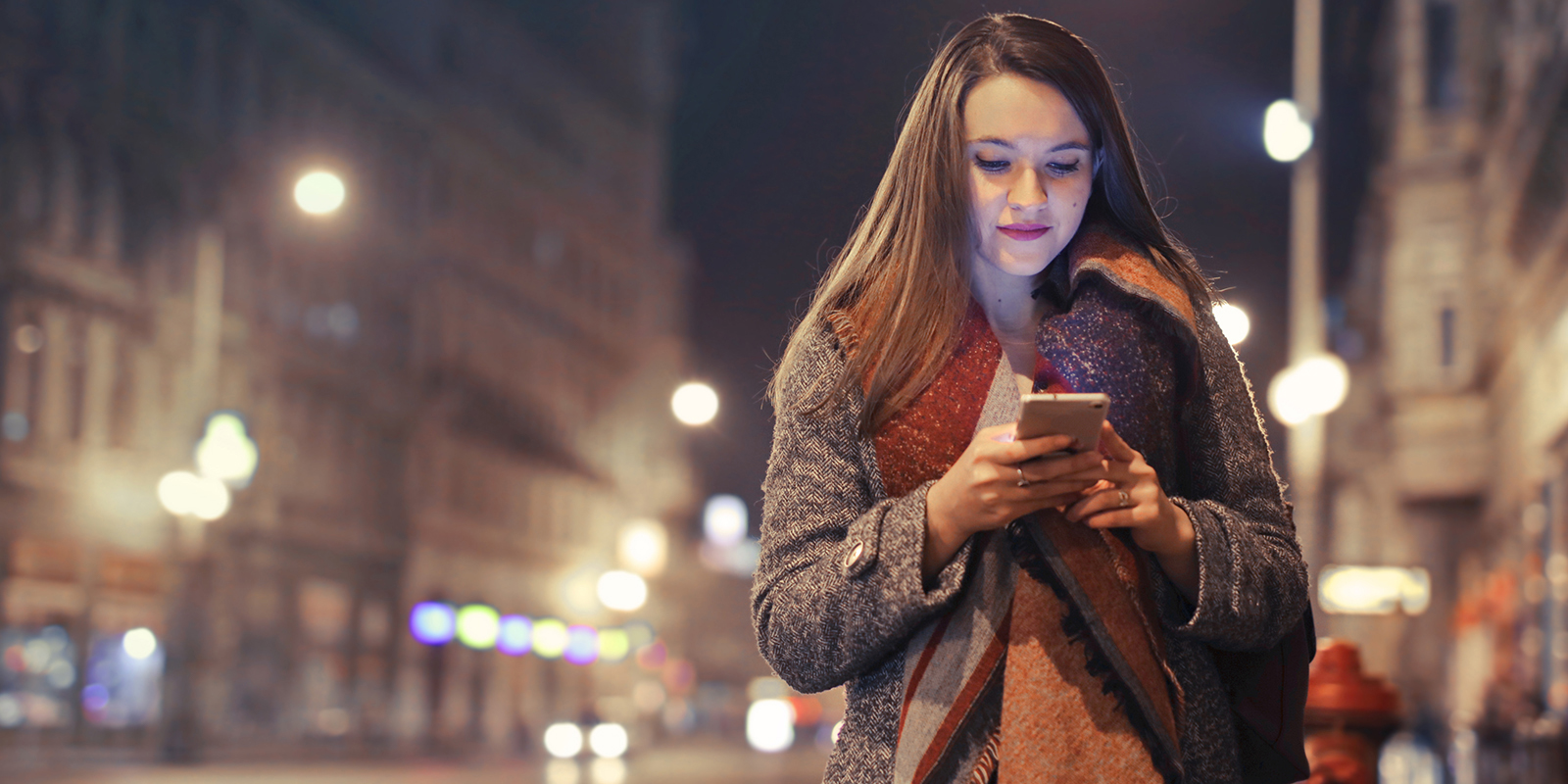 2. Cyber-stalking 
It's quite common for most of us to have a look at what other people are up to online, and it's always worth doing a bit of research on the person you're matched up with, however it is important to be respectful of others' boundaries. Some people can take it a step too far, going from being nosy, to a cyber-stalker.
A cyber-stalker, or online stalker, could be someone you know, or it could be a complete stranger, repeatedly behaving in a way that makes you feel scared, distressed or threatened.
Stalkers can become obsessive in their behaviour, which could include continuous nuisance phone calls, social media abuse and persistent or upsetting emails. They'll use social networking sites, chat rooms, gaming sites and other forums to stalk and harass victims.
How to protect yourself 
Keep the details you share about yourself online to the minimum and review your privacy and security settings to check who can see what on your social media profiles; install software updates as soon as possible when available to make sure your device runs efficiently and has the most up to date security features; and try to avoid accessing your private information when using public Wi-Fi.  You can find out more about privacy setting in this Digital Wings article.
3. Sexual abuse
It's important to be aware of abusive, or potentially abusive, behaviours while online. Sexual abuse online can look like repeated overly sexualised comments (even if you've asked them to stop), sending unsolicited explicit images, or pressuring you to do things you don't want to do. If it makes you feel uncomfortable, it's not okay.  
If someone doesn't respect your boundaries online, this will likely continue into the real world once you leave the online space and meet in person. This could look like someone pressuring you to drink on a date, spiking your drink, unsolicited advances or pressuring you into intimacy. 
If this happens and you need support, you can contact the police, or your local Sexual Assault Referral Centre. They can help you decide on what to do next and give you any support you need to move forward. 
How to protect yourself
Sexual abuse is never your fault, however there are some steps you can take to protect yourself. Set boundaries around what feels okay for you. If someone does or says something that's not okay, ask them to stop. If they don't respect this, you can block them, or report their behaviour to the dating site.
If you're being harassed or the behaviour doesn't stop, you can contact the police for support. If this happens in person, remove yourself from the situation if you're able, then seek support. A list of places to go can be found on the NHS website here.
Learn how to block users on social media in the Digital Wings Social media training guide.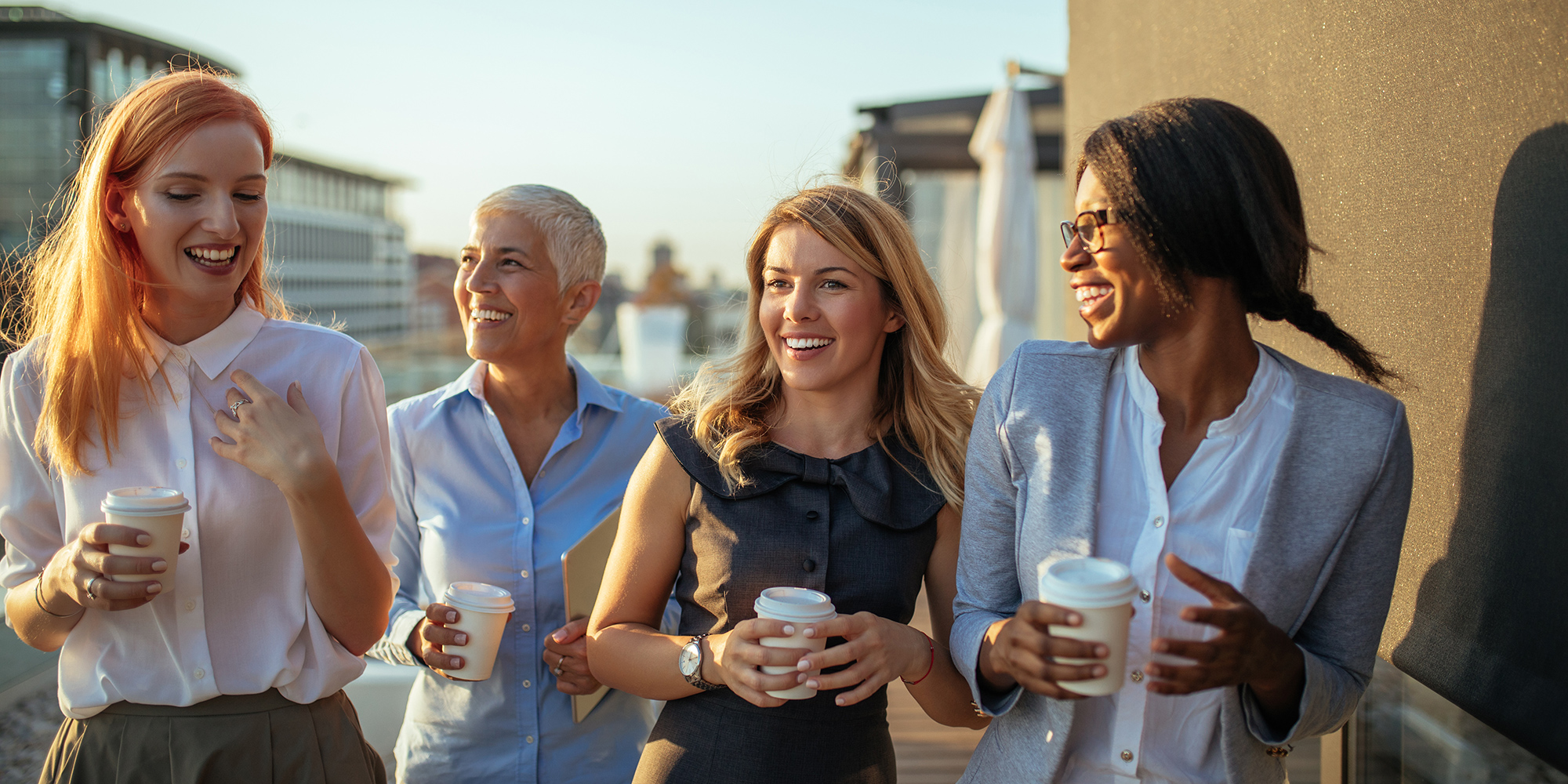 4. Blackmail
You might have been persuaded to share intimate pictures or given away information about yourself that you'd prefer to be kept private. Maybe someone has videoed you without your knowledge during a webchat.  These images can be used by criminals to blackmail you into handing over cash. They'll usually threaten to post the images online or share them with your contacts if you don't pay, and even if you do pay them, there's no guarantee that they won't share it anyway.   
How to protect yourself
It's best to avoid sending any intimate or sexual pictures of yourself to anyone, even if you know them well. Once something is online it could be there forever. Remember to turn your webcam off when you've finished talking to someone online. It's good practice to keep your camera lens covered on your computer when you're not using it too. 
Circulating explicit images of you without your consent is called 'revenge porn'. This is a crime. If this happens to you, you can get advice or support by contacting the police. You can also find information and advice at The Revenge Porn Helpline.
Staying safe on a date 
Getting ready for a first date is exciting, but before you set off to meet up with someone new it's important to take precautions. Here's a checklist to help you get ready: 
Charge your phone fully
Don't forget your house keys, and have a plan for getting home 
Arrange to meet in a public place like a bar, restaurant or theatre 
Tell a friend (or all of them) and create a code word to use in case you need someone to come and get you 
Download a personal safety app that can help if something goes wrong -  find out more in our Using your smartphone to keep you safe blog
Screenshot your dates profile pic so you know who to look for 
Work out how you'll get to your date – will you need a lift, drive yourself or take public transport? If you're using public transport, check the timetable before you travel and download the app to your smartphone if you have one. If you're driving yourself to an unfamiliar area, use Google Maps to check what the parking's like so you can plan where you can park 
When you arrive at your date, send your friend(s) your live location so they can keep their eye on you until you get home. You can do this a number of ways. find out how in the Digital Wings Sharing your location article.
Be mindful of your drinks- never drink something that you haven't seen poured yourself.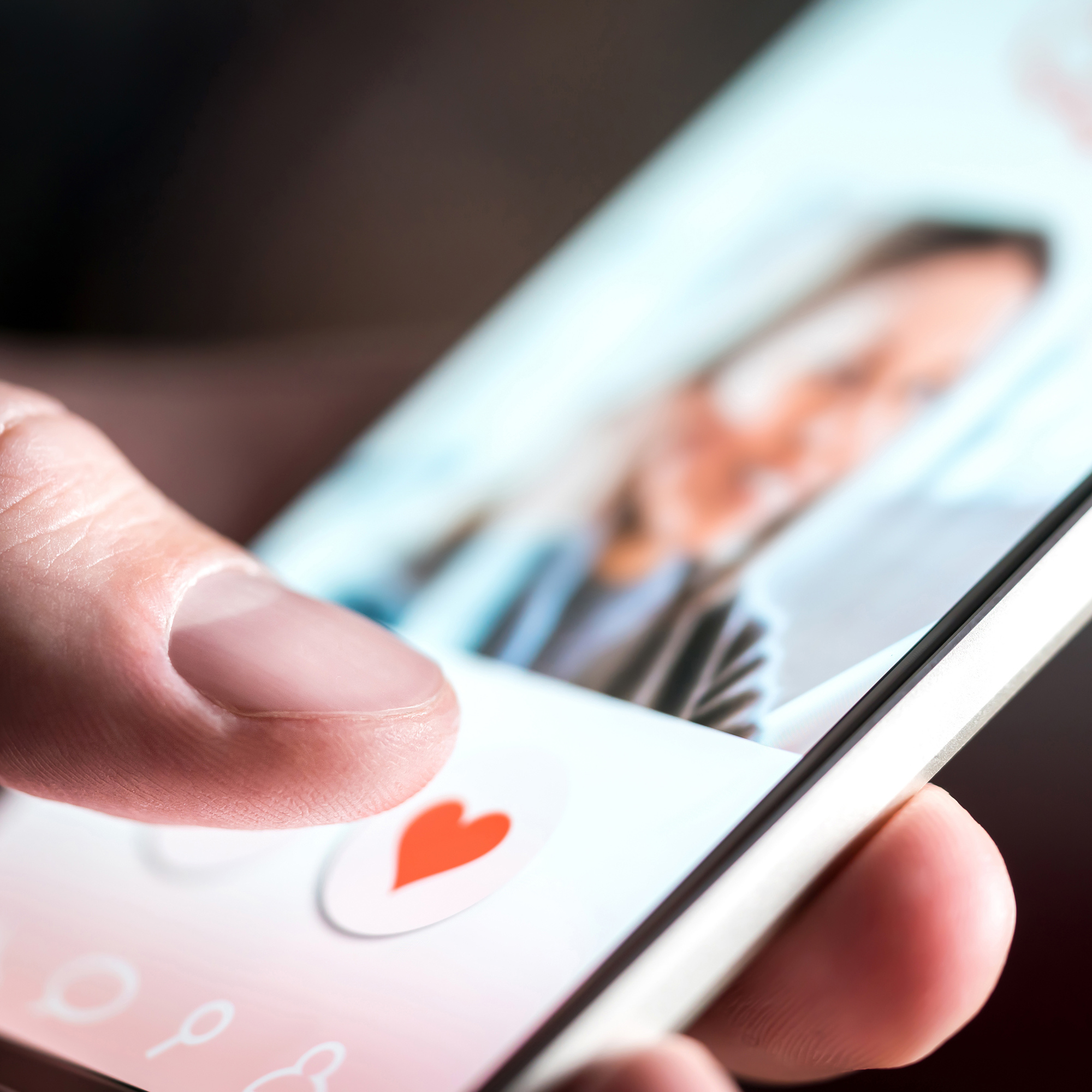 What to do if your date goes badly 
Sometimes dates don't go the way we plan them to. From awkward silences to lack of chemistry, every date won't be a success, and that's okay. However, if it begins to take a turn and you feel uncomfortable or unsafe, don't be afraid to ask for help.  
Many bars run the scheme 'Ask for Angela'- if you go to the bar and ask for Angela, you are alerting the bar staff to the fact that something isn't okay, and they will support you to get away safely. 
If you have a negative experience, you can contact the app you used to meet the person to report them. If it's an emergency, contact the police, or you can contact your local Sexual Assault Referral Centre for advice on where to go or what to do next. 
Be ready for online dating 
While there are some risks involved in online dating, the good news is there are lots of things you can do to make sure you're as robust as possible before you enter the online space. That way, you can set yourself up for success while also being prepared, so that if someone untoward does come into your path you're best placed to spot it and avoid it. 
Here are some do's and don'ts: 
DON'T: 
Overshare

- online dating sites, however tempting, are not spaces to pour your heart out or offload. If you need to chat, go to a friend or someone you trust.

 
Use online dating as a distraction or coping mechanism

- if you're going through something difficult, it can be tempting to look for a distraction. However, this isn't the best time to throw yourself into dating. When you're off-balance, you may not make the best decisions, and your judgement can be off. People with ill-intentions can be incredibly astute to sniffing out vulnerability and use this to exploit you. If you're having a difficult time, visit

www.mind.org.uk

for support, and revisit online dating when you're feeling ready and in it for the right reasons

 

Jump back in straight after a break-up

- give yourself the time you need to heal before entering the world of dating again. As with the above, entering the online space when you're feeling raw and vulnerable can at best lead you to enter into relationships that aren't right for you, and at worst leave you open to be targeted by those with ill-intention. 

 

Behave in a way that is unkind or inappropriate. Be the kind of person you hope to meet online

-

:

respectful, kind and considerate.

 
DO: 
Get clear on your boundaries and what you're looking for. Being intentional about what you're looking for, and what you're not

- then stick to it. Writing a list of meaningful 'deal breakers' or 'non-negotiables' before you jump in can be a useful tool to sense check against later if you feel you're getting caught up in the moment

 
Trust your instinct and be cautious about the information you choose to share. Getting to know people takes time, there's no rush
Take time for you

- when you're dating you can become caught up in the idea of someone else. It

'

s crucial that you build in time to stay grounded and do things just for you, so you don't lose yourself

 

Have great people around you

- if in doubt, your support network is key. Make sure you have some good friends who you can decompress with after a bad date, sense-check things with, or get excited with when it goes well

!

 

Be yourself and have fun

! Online dating should be an exciting experience, so show up as your best self and enjoy the process.
Ultimately, online dating should be a fun experience. By being aware of how to use online dating sites safely, you'll be ready to take the next step in your relationship journey. 
References:
¹ https://dontdisappoint.me.uk/resources/lifestyle/dating-statistics-uk/ 
Disclaimer: This document is an independent publication and is neither affiliated with, nor authorised, sponsored, or approved by the companies mentioned. All trademarks are the property of their respective owners. There are other services available and Barclays does not specifically endorse or recommend the use of the services mentioned in this document. This document contains general guidance only and should not be construed as specific advice or relied upon as such – you should always consider your own situation, and take specific advice if unsure before signing up for any digital dating service.