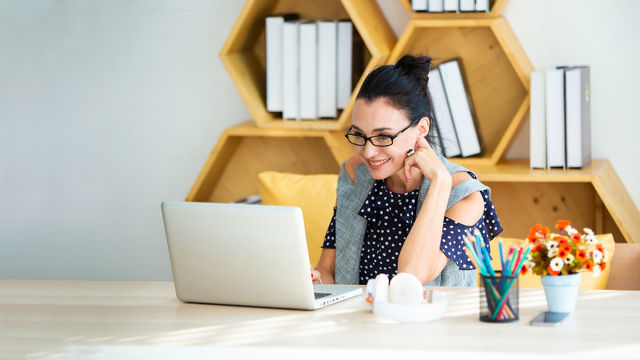 Digital skills for your CV
Learn how to make your CV stand out with digital skills, from identifying what your digital skillset is, to presenting these on your CV to help you secure your next role.
Your Curriculum Vitae, or CV as it's more commonly known, is taken from the Latin 'Course of life'.  It's a document that details important information to share when you're looking for a job and to help you stand out to a potential employer. Things like education, qualifications and skills.
In an ever increasing digital world, lots of employers are looking for staff who have both soft skills such as networking, creative thinking and communication, as well as digital skills like computer literacy, data processing and e-communication.
Regardless of the type of industry you want to get into, it's important to make sure you detail the digital skills you have in addition to soft skills, as many employers are looking for staff with both skillsets.
In this blog we'll take a closer look at some of the digital skills employers are looking for when they're recruiting and some of things you can try to make your CV stand out from the crowd.
Why are digital skills important in the workplace?
Almost every workplace now has a digital element to it. Even employers in non-traditionally digital occupations such as hospitality, manufacturing and social care are looking for employees with basic digital competencies. Some of the digital skills expected in the modern workplace include:
Communication: using emails and other digital communication tools to send messages. Knowing how to use these methods, and what etiquette to use when speaking to colleagues via digital means, is one of the most useful skills in the workplace you can have
Presentations: sharing things like projects with your colleagues or new clients can be achieved really effectively through the use of digital presentations. Creating an engaging and professional presentation using dedicated software can set your presentation apart. You might even be asked to create a presentation if you get invited for an interview
Meetings: switching from face to face meetings to video conferencing meetings can be hugely effective for a business. Not only does it save the company travel costs, but it's more time effective for all attendees too. Some companies even conduct certain interview phases via video conferencing now
Storing information: filing cabinets in the workplace are becoming a thing of the past, with most files and data now stored online in cloud storage, shared networks, and offsite in secure offsite backup facilities. This data must be kept safe and secure, so being familiar with handling data safely and sensibly is a useful skill to have
Customer service: customer service is one of the most important things for any business. By delivering great service, you'll get good reviews, repeat business and recommendations. By understanding how to use digital tools, like live chat functionality to support customers in-the-moment, and social media to engage with customers, can help build strong customer relationships.
What digital skills do employers want to see?
Basic digital skills required for work are usually internet literacy and email skills, but you might need to do even more if you want to get ahead.
The evolution of the digital world has created entirely new job roles which need a specialist set of digital competencies including digital marketing, website design and software development. Depending on the role you're applying for, having one of more of these advanced digital expertise on your CV can really help you stand out to future employers.
In-demand digital roles include social media specialists to engage with new and existing customers and to build the businesses brand, data scientists to make sense of all the data coming in from multiple sources, and software developers to help with staying ahead of the competition, as well as making the customers digital experience even better. So, if you're great at engaging with others on your Instagram account, love a digital list, or make your own basic computer games, why not see if you can adapt those skills to the workplace?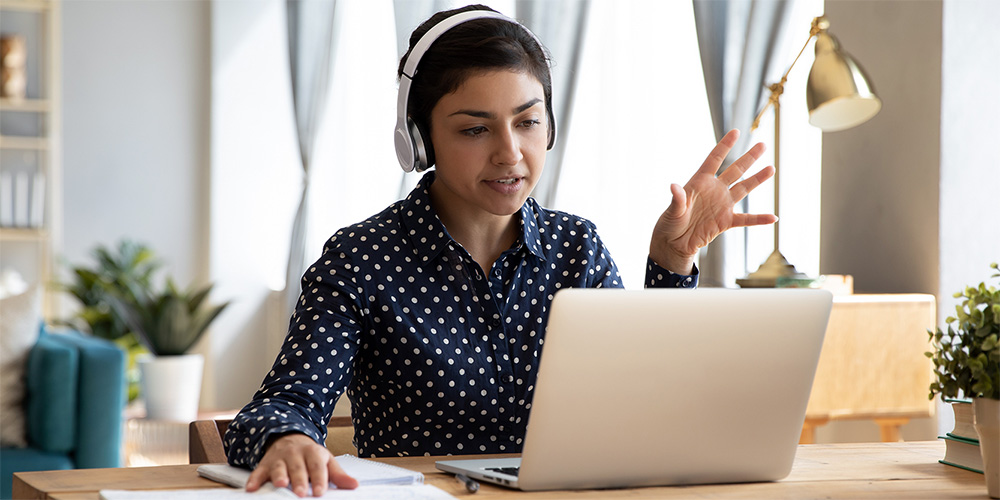 Digital skills for your CV
There's a huge variety of digital skills that employers could be looking for, but some are more relevant to certain jobs than others, so if you have specialist digital competencies, make sure you give details and showcase your talent. Let's take a closer look at some of the digital skills employers are looking for on CVs.
1. Understanding of common digital platforms and software
Most workplaces use software such as Microsoft Word to create documents, and PowerPoint for preparing presentations. These pieces of software are becoming basic digital knowledge, so if you're not sure how to use them, it's worth finding out how. Microsoft* have created a range of free interactive learning to help you get started. It's likely that you'll use Word to create your CV, so if you're not confident with it, it's a good one to start with. Don't forget to mention it in your list of digital skills.
*Microsoft, (Excel, Word and PowerPoint) are trademarks of the Microsoft group of companies.
2. Basic coding skills
Having even basic coding skills could help your CV stand out in a crowd, as this skill is something lots of employers are looking for.
Coding and programming are key tools in all industries: from farming to sports and media. Most modern equipment and machines are controlled by built-in computers, and all of these are controlled with code. Coders and programmers help to create the world around us.
Some common uses for coding include creating apps, software and websites; creating images, videos, and music; shaping the digital world with Virtual Reality (VR), Augmented Reality (AR) and Artificial Intelligence (AI).
Some of the most common coding languages used are HTML (for websites), Python (for data analysis) and JavaScript (for programming). Register for Digital Wings, for free, to learn more about coding.
Want to attend a free virtual session about finding a job online?
'A Digital Eagles guide to employability through digital'
3. Digital marketing skills
In the UK 92% of adults use the internet*, so without a web presence and digital marketing businesses could be missing out on opportunities to boost their trade, build their brand, and to engage with customers online.
Digital marketers need a number of skills, including the use of social media, data analysis and understand how to use SEO (search engine optimisation).
If you've got digital marketing skills, they're well worth adding to your CV.
* Source: Office for National Statistics Internet users, UK: 2020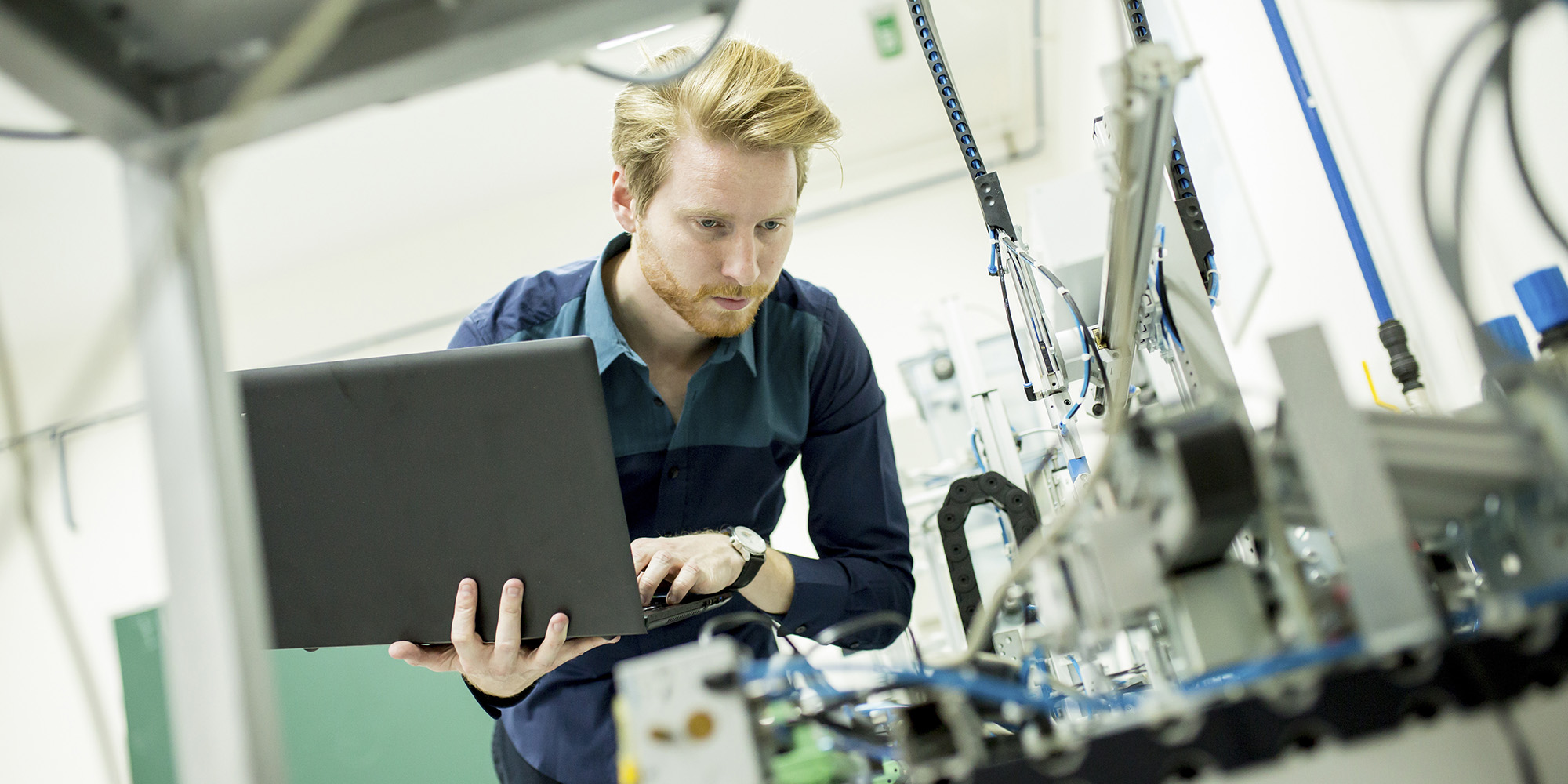 4. Data analysis
Across industries, businesses of all sizes collate data in lots of different ways including sales reports, social media, and online activity. Being able to analyse this data is really important, as it can help a business make better decisions to help them improve things like efficiency and profitability.
Each department in a business will be analysing their data, so the demand for analysts is high. They can help to uncover problems in a business such as overspending, repeat complaints and other discrepancies in order to put a plan in place to improve it. They'll also be able to highlight the data that shows what's going well, like profits and customer satisfaction levels to make sure they keep those at the same level or better.
 If you're able to use digital tools to analyse data, such as Microsoft Excel you might make the perfect candidate. Make sure you detail how you've used data analytic tools in previous projects, making a point of the key things you discovered.
5. Digital project management
The role of a digital project manager involves supervising a digital product or project. A digital project manager is also responsible for developing and overseeing its progress from inception through to being used successfully by the intended end user.
There are lots of digital tools that can be used, including data analytics, video-conferencing, and schedulers. Using these tools can help a project manager stay in control, as they can see quickly if a project is off track from its original goals or budget, or if it's on time to be completed.
6. Understanding of any specialist digital tools
If you're able to use specialist digital tools that are specific to particular roles, you should share them on your CV. Explain what the specialist tools can help with in relation to the role you're applying for  to bring it to life – for example if you're a confident user of any specialist digital tools such as photo or video editing software, let your potential employer know what they are, and how you've used them effectively.
How do you describe digital skills on your CV?
When you sit down to write your CV it can be quite nerve wracking. You don't want to miss anything off, but you also don't want to write too much. It's a very fine line, so you need to make sure you choose the right skills for the role you're applying for. If that means you need to adapt your CV slightly for each application – do it.
Some key things to remember are:
Research: Find out as much as you can about the company you're applying for, check out their social media pages and employees in similar roles on LinkedIn. Many employers use digital programs to review CVs to check for specific keywords, so read the job advert carefully, as the skills they're looking for should be listed.
Add relevant detail: If you're good at something, prove it. If you say you have great coding skills, make sure you back it up with a practical example that shows it. Employers want to know why you've got a specific skill, and want to know you're being truthful, too. Providing them with a quick but specific one or two-line explanation can help.
Be specific: It's important to prove to employers that you have the skills they want, and statistics can act as great proof. Simply writing 'Increase in social media reach' would be too vague and might fail to impress an employer – noting down the key statistics shows impact and attention to detail.
Share your specialism: If you have advanced digital skills, don't hold back. These skills could be what sets you apart from other applicants. Make sure you make them relevant to the job you're applying for. You could even add them to your opening statement if appropriate.
Our friends at LifeSkills have lots of resources to help you build a CV, and how to write an awesome cover note to help you bag an interview and get one step closer to that dream job. You can register for LifeSkills resources, for free, here.
Advancing your digital skills
With the job market being as competitive as it is, you might have been thinking of ways to boost your basic digital skills to the next level. Fortunately, many digital skills can be self-taught, and there are lots of learning resources available to help you develop.
If you're great at photography and customer service, you might be a good fit for social media or digital marketing roles, but do you understand how to interpret the insight that can be gathered from the variety of data that a company collects? Take a look at this module in Digital Wings to find out more about how a business might use these digital skills to their benefit.
 Your CV could be the key to getting you that all important interview, so it's important that you take the time to make it as good as you possibly can. Think about your digital skills and don't forget to use some of them when you're writing your CV by doing some online research and e-learning to help you deliver the perfect application.
---
Microsoft, (Excel, Word and PowerPoint) are trademarks of the Microsoft group of companies.
Want to learn more? Register for Digital Wings