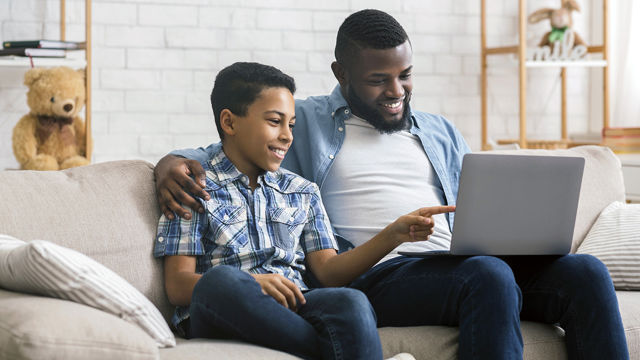 Talking to your child about online safety
The Digital Eagles share some of our tips for having conversations with children about how to stay safe online and avoid fake news.
It's not only the kids that are back to school, as parents and guardians we're having to brush up on our Maths, English and computer skills to make sure our children don't fall behind on school work while schools are closed.
For many - including us - it's been a balancing act alongside the day job and staying in touch with friends and family remotely.
All of this involves a heavy reliance on technology. Since early 2020, we've been becoming Zoom call masters, Microsoft Teams gurus, and WebEx wizards.
We're even seeing children adapt to keeping in touch online, both for their education and for speaking to their friends who they'd otherwise have seen in school. Unfortunately, this reliance on the internet opens up some unique risks, like online bullying, inappropriate sharing on social media, and fake news.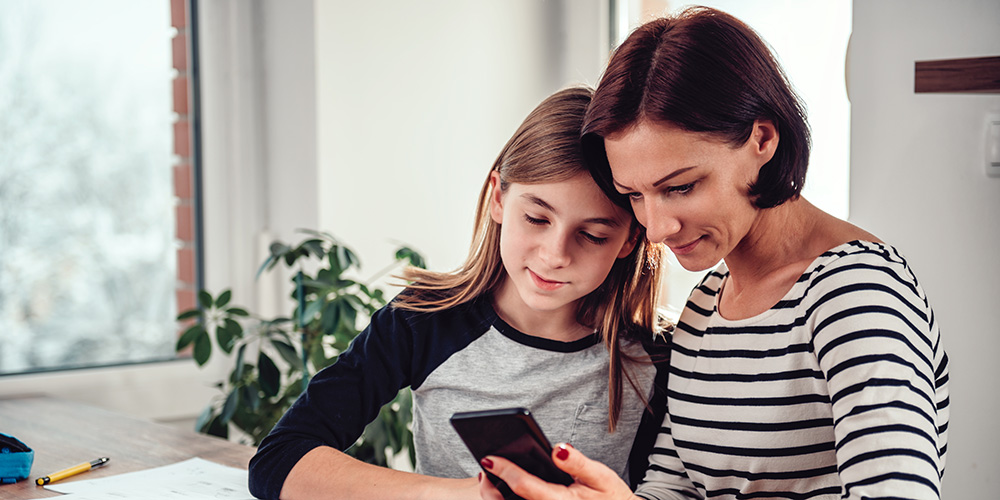 With this in mind, we want to share our experiences, tips and resources in the hope they'll help you and your children navigate the online world safely, and with confidence.
Gareth, one of our Digital Eagles, said this about keeping his children safe while socialising online:
"My son and his best friend (both eight years old) have a Discord server that they use to talk to each other. They use it when they are gaming but have been using it so they can talk to each other about their school work.
I made sure to read up on all of the security features and have set it so that even if anyone was to get hold of the details and join the server they would be unable to talk to either of the boys without being granted specific permissions to join the room.
It has been great for my son's mental health to be able to sign in and talk to his friends pretty much any time without me having to worry about who he might be talking to. It also means I can then disable in-game chat and he can still talk to his friend."
Doing some quick research on parental and privacy controls for the apps and sites your children use can give you the peace of mind that they've got a safe and secure method of communication to speak to their friends. These can normally be found in the cog wheel (settings) icon on most platforms.
Keeping online communication safe for your kids can be relatively straight forward, but how do you control what they see in their news feed on social media?
Over half (55%) of 12-15 year olds use social media as their source of 'news'.¹ Unfortunately, you can't censor 100% of what they see. It's important to have a conversation about 'fake news' especially with your children.
Ross, Head of Engagement for the Digital Eagles, told us how he talks about fake news with his children.
"I've sat down with both of our boys and explained the concept of fake news, and how you must not believe everything you see online – they were shocked! It's really important they know what websites can be trusted for news and information, but also how some of what they read is just one person's opinion and not fact."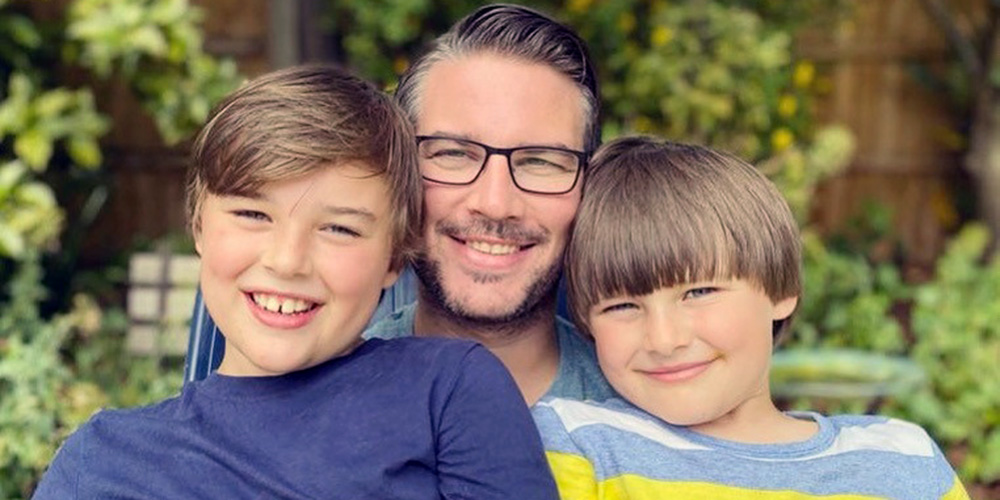 Discussing the difference between facts and opinions can go a long way to helping your children navigate all of the information they see while scrolling through social media or other websites.
UK Safer Internet Centre say that a good way to break down potential fake news is to establish the following:
1.Who posted it? If the source isn't a recognised or reliable organisation, it definitely warrants checking other sources before sharing the article.
2.When was it posted? Is it current? If not, double check the claim on a reputable news outlet, such as BBC News.
3.Why was it created? Think, has the author made this to incite an extreme reaction, to subvert your opinion, or to trick you into clicking a link (known as 'click bait').
4.What is it saying? It may look realistic, but is it actually true? There are lots of fact-checking resources online, such as www.politifact.com or www.snopes.com
Find out more tips from UK Safer Internet Centre here.
It's a great idea to have these conversations with kids while they're young, but it's also important to speak to your teenage children about the risks online activity can pose - even if they do believe they know more about the internet than you!
Kim, Digital Eagle Lead for Local and Scotland, spoke to us about conversations she's had with her teenage daughter:
My daughter is a teenager, so never without her phone and not big on sharing what she's up to on it either. I find setting appropriate parental levels through the Wi-Fi network ensures she can't stumble across something inappropriate.
It's surprising the number of my daughter's friends that pop up on social media as a potential connection/friend, yet they're under the [platform's age limit]– this is really common. So I have a simple message for my daughter
Once its' out there on social media/the internet, it could be there forever, even if you delete it.
I also make her aware of 'fake friends'
If you don't know them in real life, don't befriend them in virtual life.

Keep vigilant for out of character requests too, as they may be posing as someone you know.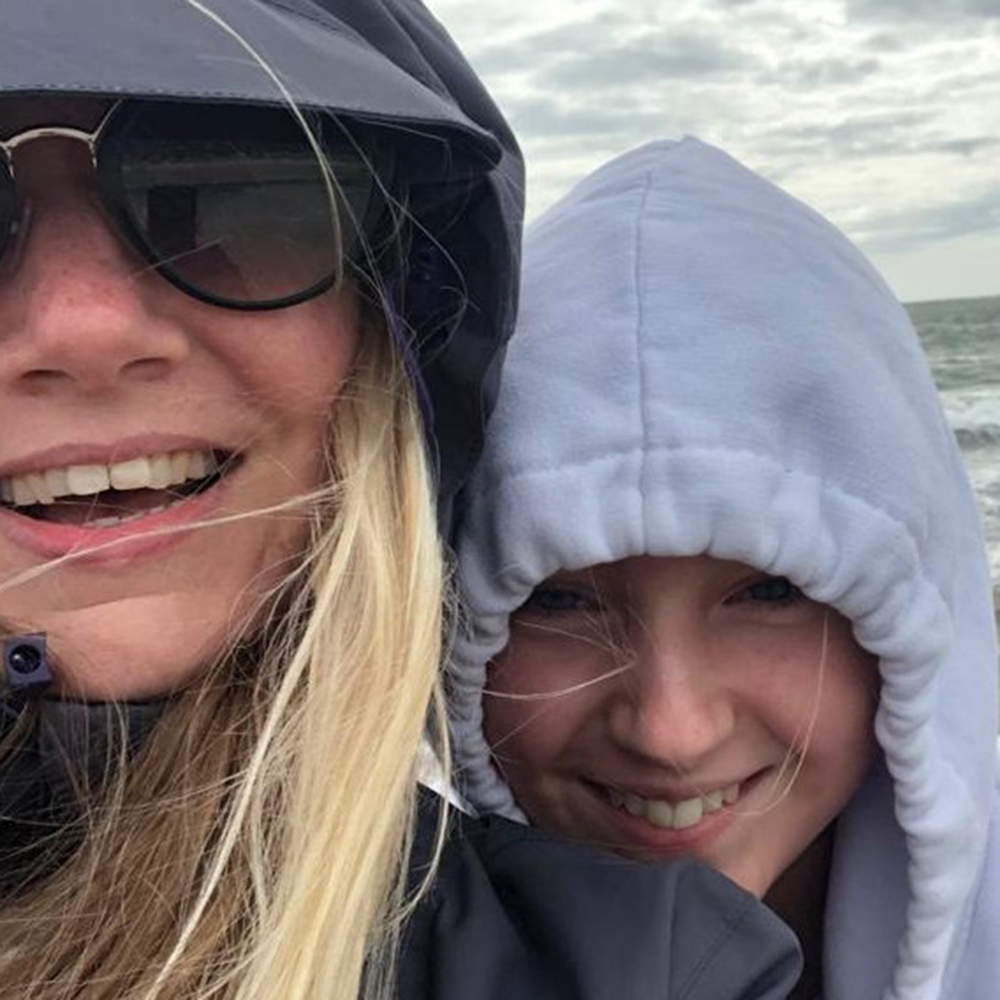 It's an important message for any teenager to be careful what they share online, especially when one in eight 12-15 year olds with social media profiles believe there is pressure to look popular all of the time.¹ They might feel pressured into posting something they'd normally not be comfortable doing.
It might be a difficult or uncomfortable conversation to have, but there are resources to help you. Check out the Safer Internet Centre to find conversation starters that could help.
These are all great ways to help prevent online nightmares, but what should you do if your child comes to you with a problem after the fact?
It's the moment every parent in the social media age dreads: your child has sent a photo to someone they shouldn't have.
We spoke to Detective Sergeant John Black, of Merseyside Police Cyber Crime Unit, about parent's growing concern around their children sending inappropriate images: 
"Under new social distancing rules, young people who are dating or in relationships will be speaking to their partners online, which could lead to more pressure for them to send inappropriate messages.
Some of the risks of sexting or sending and sharing nudes for children and young people are that they may lose control of the images, videos or messages and how they're shared.
Once something's shared online it's public and can be saved or copied by others. This can lead to blackmail, bullying and harm.
It's worth noting that UK law says that creating or sharing sexual images or videos of a child under 18 is illegal, even if the person doing it is a child."
Detective Sergeant Black goes on to explain the steps you can take if your child has already sent an image:
Ask for the message to be deleted, explain that you're not comfortable with them keeping the picture and ask them to delete it.
Don't reply to someone trying to threaten or blackmail your child, and make sure your child is aware that trying to meet demands, such as sending more photos, won't resolve anything.
Talking to a parent can be difficult, especially if your child is being threatened in this way, but it can also help them get support and stay in control. Let them know there are other avenues to turn to if they don't feel comfortable talking to you about this, such as Childline.
Report what's happened. If they're under 18 and you're worried or they're being threatened, you can make a report to Child Exploitation and Online Protection Command (CEOP). Making a report isn't confidential but it does mean they can help to stop what's happening.
Get help with how they're feeling. Having an inappropriate image shared by other people or being threatened over it isn't their fault. If they're struggling to cope or they don't know what to do, take a look at Childline's resources.
For more tips to help you make the most of the online world safely, take a look at our Keeping children safe online and Digital classroom modules.
You can also visit UK Safer Internet Centre for more information about the topics in this article
¹ Source: Ofcom media use report 2019: https://www.ofcom.org.uk/__data/assets/pdf_file/0023/190616/children-media-use-attitudes-2019-report.pdf (4mb pdf)