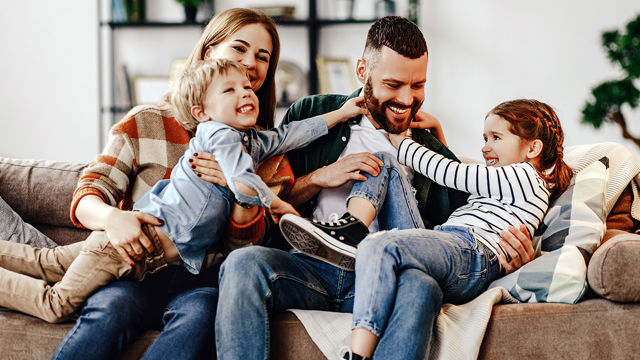 Guide to managing personal finances online
Whether you're looking to get on track with saving, pay off debts or learn about budgeting, get started managing your personal finances online with our guide.
Are you one of the 4 in 5 Brits¹ using online banking? If you are, then you've already taken the first step in managing your personal finances online, but do you know there's more to online banking than simply checking your balance and paying your bills?
Even if you're not using online banking, there are still ways you can use the internet to help you manage your money, by creating budgets, or looking for the best deals. In this article we'll tell you what personal finance is, and give you some tips to help you learn how to manage your personal finances.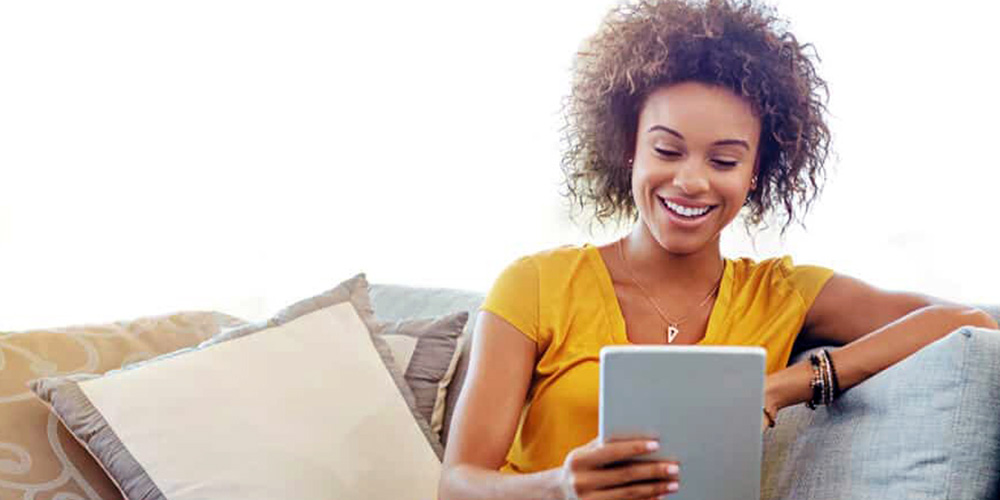 What is Personal Finance?
Personal finance is the money you have in your bank account, your mortgage, bills and money set aside for your retirement and any other financial investments you've made. A lot of our day to day lives revolve around money in one way or another, so knowing how to manage personal finance is a useful skill to learn.
Children can start to be taught good money habits from a young age. Financial education is part of the national curriculum and The Money and Pensions Service (MaPS) are working towards a vision of everyone making the most of their money and pensions, including a goal to ensure that, by 2030, two million more children and young people in the UK are receiving a meaningful financial education.
Watch the short video below to find out about the UK Strategy for Financial Wellbeing, or visit their website to see what the plan is for financial education in schools.
Why Manage Personal Finance Online?
We all have different opinions of what our money should and shouldn't be spent on. A takeaway on a Friday night might be the norm for some families, whilst for others it's a rare treat. Regardless of income, personal finances are something that everyone should pay close attention to. Knowing how much you have coming in, versus what's going out, being able to budget and set yourself goals can help you have a better relationship with money and build your financial resilience.
Are you saving your money for something in particular? A family holiday or the latest wide screen TV? Maybe you're planning for your retirement? It might seem like it's a long way off now, but the earlier you start planning for your retirement the better. You may also be wanting to clear your debt. Interest is usually applied to loans and credit cards, meaning you'll often have to pay back more than you originally borrowed. Whatever you have planned for your personal finances, it's likely you'll be able to find a tool online to help.
You can't control what the future might throw at you – or your income, but one thing you can do is be prepared.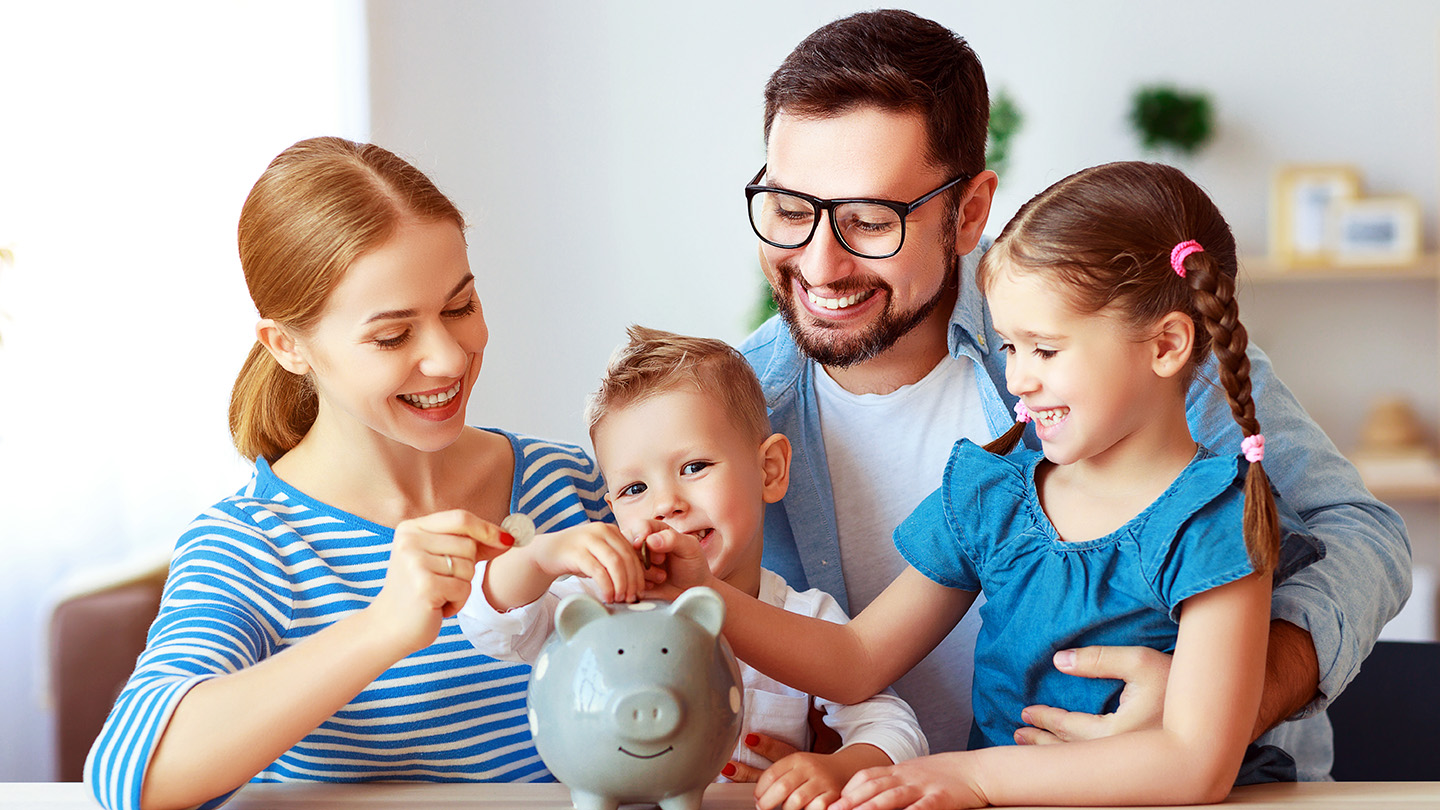 How to manage personal finance
There are lots of tools and websites available to help you manage your personal finances. If you're already using online banking, it's worth checking to see what services your bank offers to help you control your money.
Barclays has an impartial service for anyone to use called Barclay Money Mentors®. They offer free, impartial guidance on anything from better budgeting tips to buying a home.² You can find out more and book a chat with a Barclays Money Mentor® here. 
When searching for websites that can help you get to grips with your finances, always do your research carefully. Most tools that are out there are free to use, and you shouldn't need to share any confidential information including things like your banking details. Some trusted sources you might want to check include:
You can also pay for an independent financial advisor (IFA) to give you expert professional advice, but again, only do this once you're happy with their terms and conditions and you're happy with the service they're offering. IFA's can help with complex financial products such as pensions and taxes. You can do this on your own, but you might feel more comfortable getting an expert to help you.
Financial advisers are regulated by the FCA, so if anything goes wrong with your advice you might be able to get help through the Financial Ombudsman Service (FOS).
To help you find a financial advisor Which? Have written this article.
Budgeting
Put simply, a budget is a way of keeping an eye on your money to make sure you can achieve your goals without spending more than you earn.
If you find yourself running out of money at the end of each month, or if you regularly face charges for going over your limits, it's worth creating a monthly budget. It'll help you to understand what's coming in and out of your account, so you can stay in control and plan for the future.
Making a budget can also help you spot areas where you could make savings too.
Create a clear-cut budget that works best for you. As you itemise your income and outgoings, remember that everyone's situation is different; for instance, your spending might need to be altered depending on your income.
It's important that you're detailed and honest – include things like your lunch at work and drinks on nights out. Ideally, you should be spending less than you earn each month. If not, use the planner to see where you could cut down your outgoings. If your income is low, or has been reduced due to a change in circumstances, you may be entitled to benefits that you are not currently claiming. You can use this benefits calculator to check.
If you're not sure where to start, MoneyHelper has an online budget planner. If you'd like to learn how to create one using Microsoft Excel, you can follow our guide in this Digital Wings article by registering for free.
Here's another simple and easy to use budget planner you could try.
You could also get in touch with your bank for support on managing your money.
Using online banking
Online banking can help you manage your personal finances easily. Most banks offer online banking services, or banking via an app so that you can check your money at anytime, anywhere (as long as there's internet connection). You can carry out simple transactions such as paying bills, or move money from one account to another, but some banks, including Barclays, have additional tools which could allow you to choose a daily limit for cash machine withdrawals, control the types of payments you can make using your card or even gain insight on some of your financial habits.
You can often open new savings accounts in online banking, you could set up a few and name them. Examples include: Christmas shopping, holidays, and emergencies. Having accounts named like this lets you see what you've got quickly, and help you stay on track. You might be able to set up a regular payment into each account on certain days – like pay day.
Check to see what additional tools your bank offers, or if you're a Barclays customer, this article might be helpful.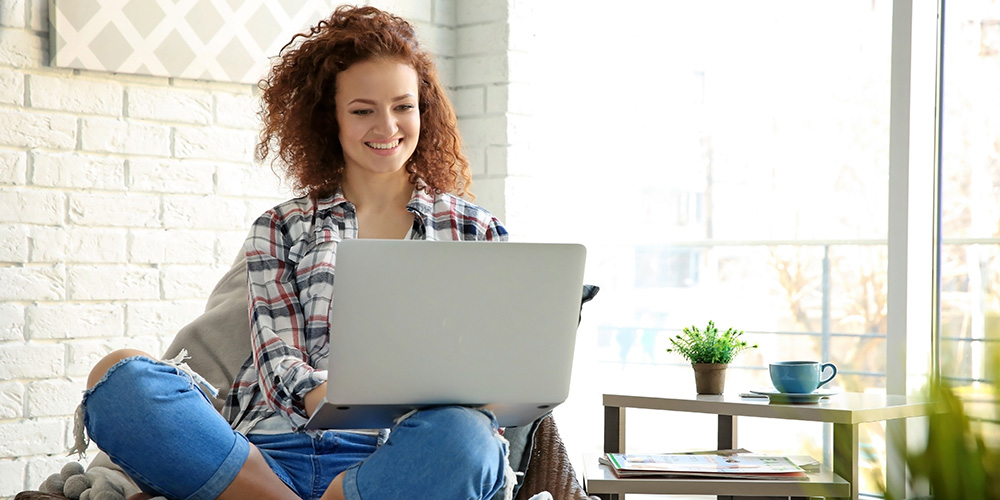 Setting personal finance goals
Research by NS&I has revealed that nearly one in four people in the UK (23%) have no savings at all. This comes despite 77% of people saying they believed it was important to save.
Whatever your goals might be, creating and sticking to a budget can help you reach them. Your budget could help you:
Avoid getting into debt
Be prepared for unexpected costs like an emergency household repair or car breakdown
Improve or maintain your credit rating
Be in a better position to be accepted for a mortgage or loan
Spot where you're overspending and see where you might be able to make savings
Save up for a treat, such as a new car or holiday
Improve your financial wellbeing.
You could use your online banking apps to keep track of your finance goals, making adjustments if necessary.
The 50:30:20 budget rule
When planning your budget, it can be really helpful to use the 50:30:20 ratio rule. The idea of this is that you split your money into three categories – Needs, Wants and Savings/debts.
Needs - 50% of income should be allocated to essential living expenses such as mortgage payments, utility bills and groceries
Wants - 30% then goes towards non-essential shopping, subscriptions or eating out
Savings - 20% of your income can then go into your savings, but if you have any debt, it can be more cost effective to pay that back first, so think about using money left over to pay back over the minimum payments if you're able. *Always check the terms and conditions for any additional overpayment charges that could apply.
For example, if you have £1600 after tax, you might use £800 for your needs, £480, on your wants and £320 would go into savings or paying off debt.
It's not a hard and fast rule, and you can adjust it to suit your personal situation.
Cutting back on expenses
Overspending, or spending money on things we don't need is a very common problem, but it's not always easy to cut costs. One way is to find substitutes – first for the wants, then for the needs. Is a 9am coffee non-negotiable? Do you buy lunch from your favourite café Monday to Friday? Try making a morning coffee at home or making lunch a few days a week – you'll be surprised at how much you'll save.
One of the easiest ways to trim your spending is waiting a while before hitting that 'buy' button. If you see something you like, do your research to see if you can find it cheaper anywhere else.
Most fashion stores are seasonal – typically, clothes that are in store today will be on sale in a few months. For online shopping, search for discount codes or retailers that sell the same item for less.
Once you've started with the smaller things, try checking your monthly bills and subscriptions, and see if there's anything you can reduce or cut out completely. For instance, your current TV package could include channels you don't watch. There's a lot more flexibility in mobile phone tariffs, so it's always worth seeing if there's a way to choose a cheaper option.
Remember, when shopping online, if a deal looks too good to be true then it probably is, so don't enter your card details or give away any personal information unless you're sure.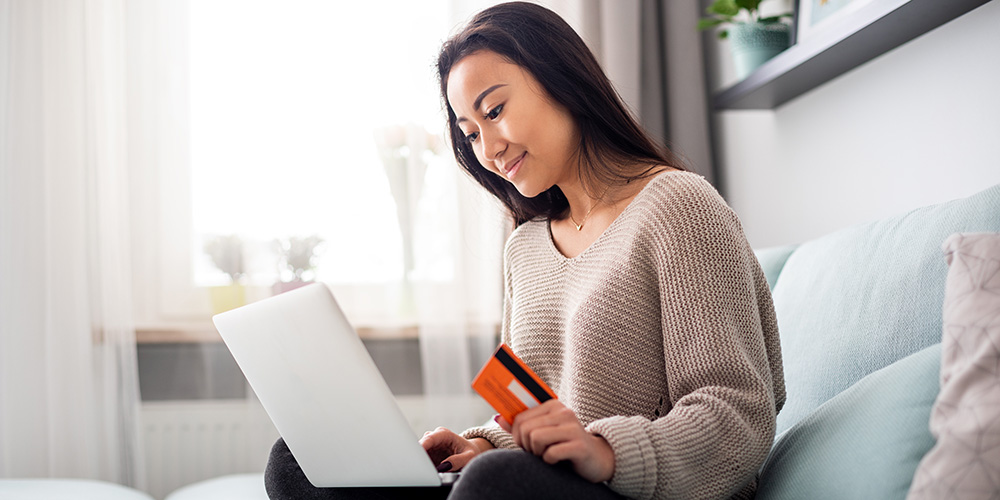 Paying back debts
Owing money can be quite daunting for some people. Falling behind on payments or only making minimum payments on your credit card could easily get out of control leaving you owing more money than you realised. It's worth keeping a close eye on your finances and seeking help at the first sign of trouble. There's lots of expert help available to support you if your debt has got out of control.
Using a budget planner can help you work out a plan to help you clear your debt in a realistic time frame, but sometimes you might need a bit of extra help. This guide from National Debtline might help.
Credit scores 
Credit scores are important if you want to take out a loan, get a mortgage or even a phone contract. Your credit score is used by lenders to judge how risky it would be to offer you credit. It's worked out using information like your age, job and existing financial commitments. You can check your score with credit reporting agencies like Experian or Equifax.
Long story short, if you don't have a credit history, it's hard for lenders to trust that you'll be able pay back what you've borrowed. Using your credit score, they'll judge whether you can have a phone contract, finance a car or even shop with 'buy now, pay later' benefits.
Watch this video to find out more about how to create a credible credit score.
Identifying weak spots
By creating a realistic budget, and sticking to it as best you can should help you improve your weak spots. A weak spot in your personal finance could be anything, and it varies from person to person. For some it might be not having an emergency fund, ready for those unexpected spends that have to be made. It might be planning for retirement – pensions are not always the priority for younger people, but they're an important part of retirement or older age. For another example, it could mean you've not got enough money set aside ready to get on the housing ladder.
When thinking about your pension, always get advice from a regulated financial advisor before proceeding. You'll usually have to pay a fee for their services. You can check if your financial advisor is FCA regulated here. To get free and impartial government guidance about Pensions, visit MoneyHelper or The Pensions Regulator.
By identifying what your financial weak spot is, you can start to make small changes to your finances to help you reduce any debt you might already have and start building up your defences against your weak spots.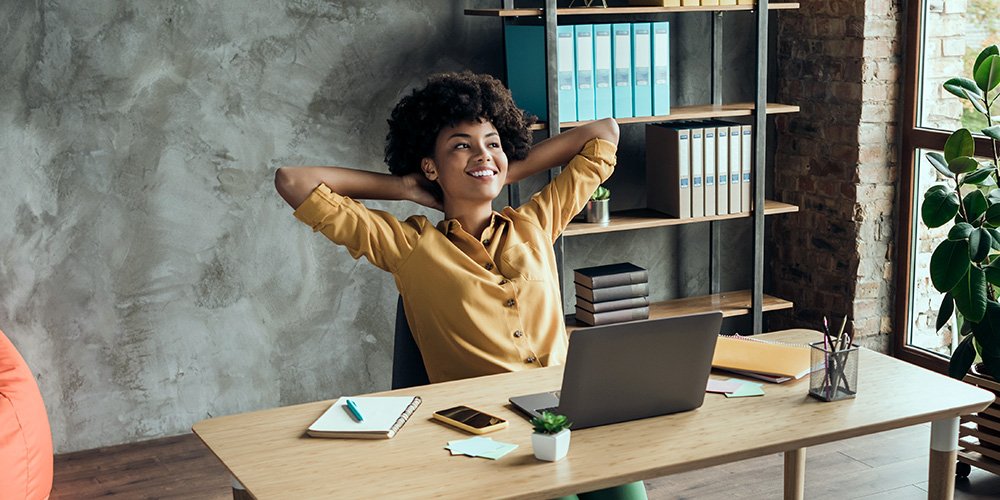 Managing personal finances revolves around a good budget - and sticking to it. Use the tools available to you through online banking, and remember that there's always help available to you if you need it.
You can find out more about things that might be able to help you find bargains online and how to avoid scams in Digital Wings.
Both Barclays customers and non-customers are able to book an appointment with the Money Mentors® team through the dedicated website. Sessions last around 45-minutes and can take place face-to-face in branches across the UK, by video or on the telephone. What you discuss in a Money Mentors session is completely confidential, and the guidance given is wholly impartial, no matter who you bank with, or how big or small your questions are.
Important information
¹ Digital banking statistics 2021 Analysis conducted by finder.com
² Barclays Money Mentors® don't provide specific, personalised financial advice. Individual circumstances can vary, so we recommend that you get professional advice if you need it.