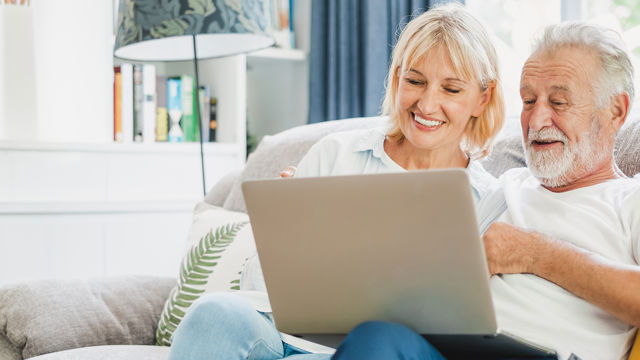 Clear the clutter and boost your bank account: A guide to online selling for over 65s
In this blog we'll be sharing some top tips for using digital skills to help you get on top of decluttering and making money from your pre-loved items online.
Recent research from Barclays1 reveals that 75 per cent of over 65s have on average 18 items in their home they want to re-home. While 50 per cent would consider a car boot sale, only a quarter have thought about using an online marketplace, despite 95 per cent already adopting digital habits. This research revealed they could clear their clutter and boost their bank balances by nearly £7002 if they set about selling the unwanted items in their homes.  
The research comes as sales of preloved goods soar, with savvy buyers looking to snap up bargains and take a more sustainable approach to shopping. And for some, it's a case of needing a helping hand to unlock the opportunity of second hand selling online. 
Barclays Digital Eagles have partnered with second hand selling expert Sabrina Grant to help over 65s get the best out of online selling. In this blog we'll be sharing some top tips for using digital skills to help you get on top of decluttering and making money from your pre-loved items online. 

What's stopping over 65s from selling online?
Our research revealed only a quarter of this age group have considered using online marketplaces, despite admitting having on average 18 items lingering at home that they would like to sell on.  
The study showed that the three main barriers stopping older people from selling their items online were: 
Not feeling confident

 

Not knowing where to start

 

Needing help

 
When we surveyed people with friends or family members over 65, we found that over a quarter have been asked for help by an older relative to sell something online, and interestingly, almost half of the over 65s surveyed want to find out more about how to sell their items online. Fortunately, for many it may be easier than they think.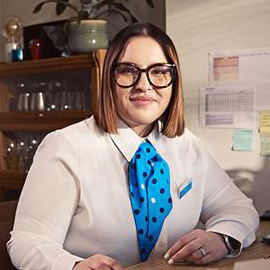 "The vast majority of us have things we would like to clear out of our homes, and through our phones and tablets we have the opportunity to do so without ever needing to leave our front door. 
Barclays Digital Eagles
are here to help you get started on this journey and flex digital muscles in ways that will save you time and bring in some extra cash."
      Kirsty Adams, Barclays Digital Eagle
Expert tips for online selling
We've teamed up with presenter and second-hand selling expert Sabrina Grant, to provide tips on how to have a seamless experience and make the most money.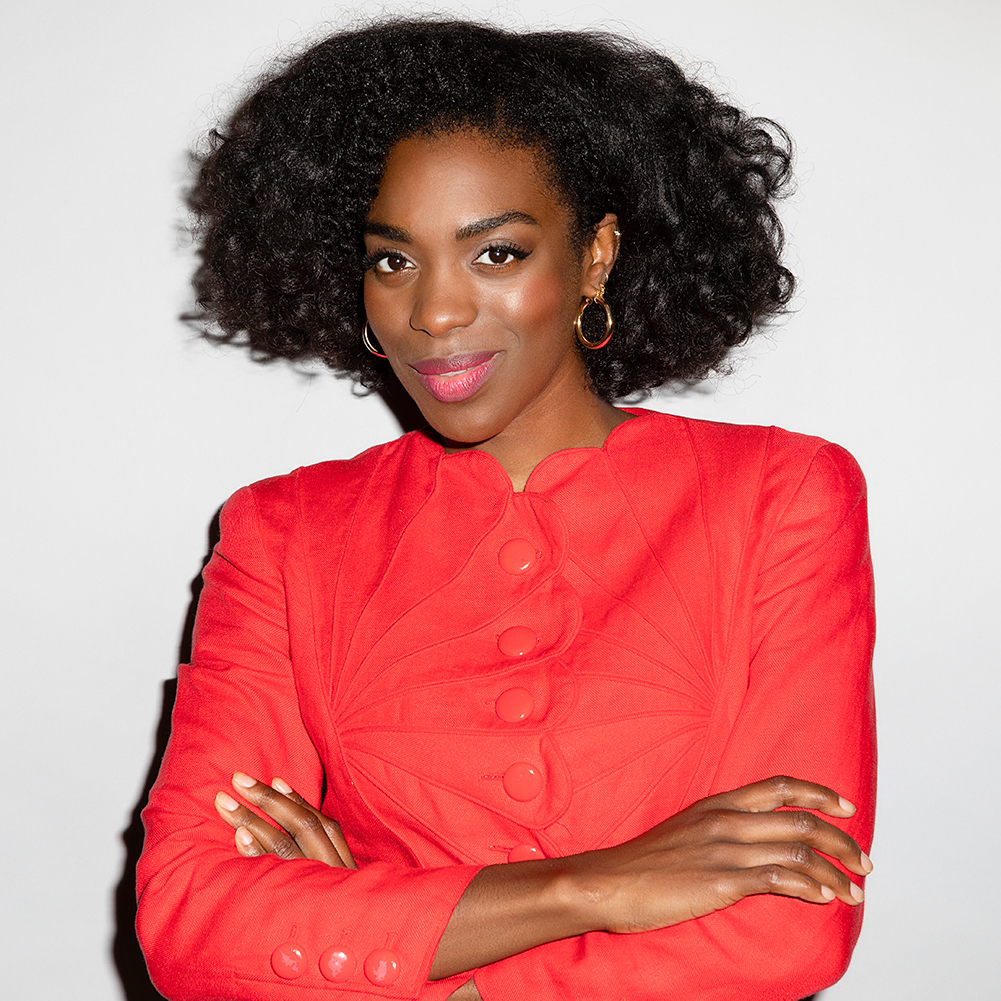 Sabrina says:
"There are so many ways to sell preloved items online, so it's no wonder people find it a bit overwhelming to get started. People think that no one is going to want their second-hand items and that they're not going to get anything for it. But with the demand increasing for second-hand goods and a variety of online marketplace options now to choose from, there's even more chances to find someone who would happily rehome your items.


It's now easier than ever, as selling online is often quicker than travelling to in-person marketplaces, such as auction houses or car boot sales. You can leave an item online until you get offered a price you're happy with, rather than feeling pressured to selling on the spot. You reach a wider audience, and sometimes the screen makes for a great confidence boost when it comes to negotiation."
From our survey, we discovered the Items most likely to be gathering dust and in need of a new lease of life were clothes, small furniture pieces, jewellery and tech items - all of which over 65s wanted help selling.
Here Sabrina shares her top tips on how to make your items stand out and how to make the most money you can from them.  
Take high-quality photos:

Images can make or break a sale. Make sure to capture clear, well-lit photos of your items looking their best from different angles, ideally in front of a clear blank background so that your items really stand out. On reseller sites where you can see all of your items in one place, it's also good to have consistent lighting and backgrounds so the items look more appealing together. You can learn more about smartphone photography in this Digital Wings module.

Do a good sales pitch:

When you list your item, it's important to include all the key details from condition to brand to size. Clearly naming your listing too will help it get seen on the platform. For example: "Tailored suit trousers, size M" is more effective than "brown trousers"

Set a competitive price:

Have a look at similar items on your chosen online platform to work out what is a fair and competitive price. Some platforms will also help guide you with a suggested price based on similar items so that's one less thing you need to think about

Be clear on pick up vs. postage:

It's also helpful to clearly set out whether you are looking for pick up or happy to post, what payment method is preferred and if you will accept returns. This can all be included in your item description. A lot of the online resellers now clearly map out different postage options which makes it even easier to know what is best suited for your item

Offer a deal:

Everyone loves a good deal, so if you're keen to pass on an item, consider offering extras to attract buyers, such as free shipping, bundle deals, or discounts for multiple purchases. It's not essential but these extras can sometimes make your listing more appealing to potential buyers and stand out from the crowd. Certain online resellers have this as a specific function so it's always worth checking

Be responsive and professional:

Make sure to respond promptly to enquiries from potential buyers and always be polite. Answer questions, address concerns, and negotiate terms professionally to make sure your customers will return

Don't be afraid to ask for help:

Getting started is sometimes the hardest part and never be afraid to ask questions to seek guidance if you're unsure. If you're looking to take the first steps into selling digitally,

Barclays Digital Eagles

provide support online, or you can speak to them in person at one of their Digital Upskill sessions

Remember to enjoy the process:

Don't put too much pressure on yourself to upload everything at once, and don't panic if an item doesn't sell immediately. Even if it's a couple of items at first, over time you will begin to get into a groove with each sale you make. Remember to celebrate each small victory.

 
Buying and selling safely online is important. Read this article to learn some of our hints and tips to stay safe when using online selling platforms. 
 For those who are looking to take the first steps into selling online, Barclays Digital Eagles provide free support online or in the community via their Digital Upskills sessions and online resources about specific digital skills.  
For more information, please visit: https://digital.wings.uk.barclays/digitaleagleshelp/ 
1 Censuswide consumer research study of 2,004 participants, June 2023: 
1000 general consumers (nat rep)

 

1004 general consumers aged 65+