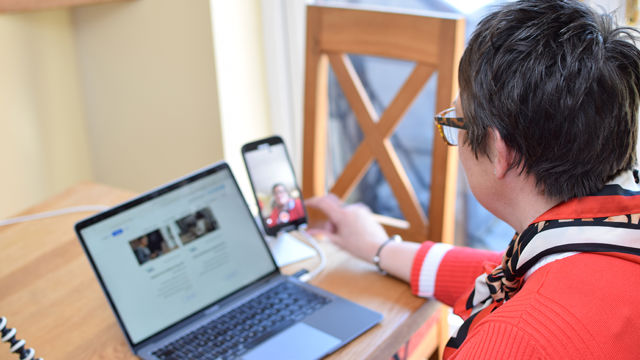 A guide to getting started with your digital legacy
11 May 2023
Every time you go online or do something digitally you leave a digital footprint which will eventually become your digital legacy when you're gone. But what happens to those digital memories and documents you've created when you're no longer around? Will your loved ones know how to access them, or know what your instructions are when you're not here? 
Find out what a digital legacy is and how to preserve yours in the first blog in our digital legacy blog mini-series.
Death is a fact of life; we're all going to die, and we can't change that. What we can change is the way we leave things for others when we're gone. This applies to our digital lives as well.  
We've written a mini-series of blogs with help from Paula Fowler, a former Barclays Digital Eagle, to help explain what a digital legacy is, and why it's important to start thinking about yours.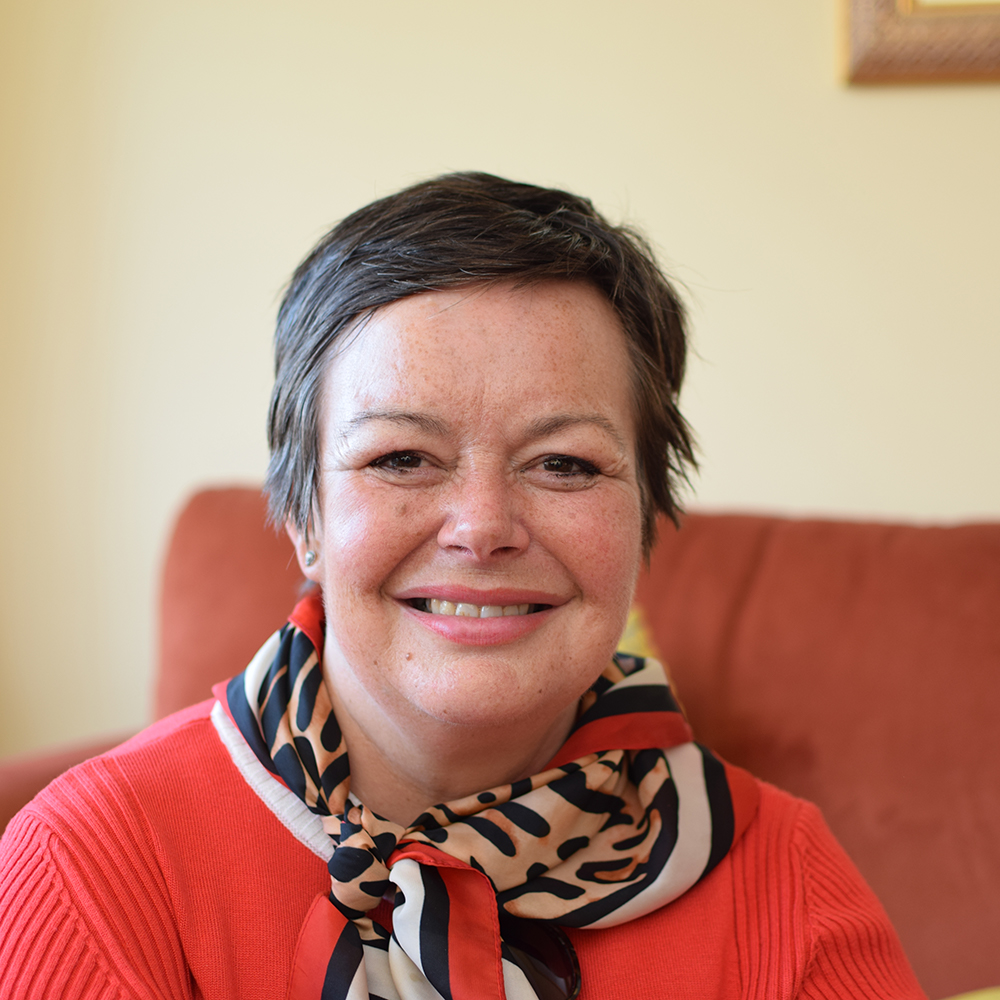 Meet Paula
We're working with Paula Fowler, a former Barclays Digital Eagle diagnosed with terminal cancer over 5 years ago. Throughout this series of blogs, Paula shares lessons she's learned, bumps along the way and how she's turned personal devastation into self-discovery. 
She's helped us to create blogs covering the following:
A guide to getting started with your digital legacy.  In this blog we explain what a digital legacy is, why it's important to think about it while you're alive, and the digital skills you might need to get started. 
A guide to controlling your digital legacy.  In this blog we'll cover some of the most important things to consider, including digital account security, how to store your data safely, and how to ensure your wishes are accessible once you're not around. 
A guide to digital memory making. In this blog we'll show you some of the ways you can get creative digitally to ensure your loved ones can access any treasured memories you've created. 
Watch this short video to hear why Paula got in touch with us to help us create new learning for Digital Wings users.
What is a digital legacy?
Your digital legacy is all the online information about you that's left behind when you die. It's made up of your entire digital footprint, and includes things like your social media accounts, financial information and email accounts. It can also consist of information available online about you that someone else has created, such as news articles, blogs or social media posts.  
A well thought out digital legacy could include personal messages left for special life moments you'll miss when you're gone, and instructions for how to do the things you always used to do when you were alive. Like the secret recipe for your family's favourite chocolate cake, or where you filed all the important paperwork for the car. It can also give you peace of mind that when you're gone, your loved ones can access important information that needs to be dealt with after your death. 
Watch this short video to find out why leaving a digital legacy is important to Paula: 
Why should I think about my digital legacy?
Having a memory of a loved one can be a comfort to the people you leave behind, but there are practical things to think about too, such as making sure your online accounts can be accessible after you've gone. Not only can preparing your digital legacy leave loving memories for your family to remember you by, it can also help them to get your affairs in order with minimal stress. 
Leaving a digital legacy is something anyone who uses digital devices should think about. It's not just for those in their later years, or people with a terminal illness diagnosis. Even if you don't use much technology, it's not too late to start thinking about your digital legacy. In fact, a trip down memory lane while making new lasting memories can be a fun activity to do with your family at any age or stage of life.   
What skills do I need to leave a digital legacy? 
You don't need to be an expert in digital skills to start thinking about leaving a digital legacy, but we understand it might be daunting if you don't know where to start. You might want to get all your files in order so someone can access them easily or start creating personal video messages for your loved ones to watch when you're gone. 
Paula explains some of the digital skills you might need to help you with your digital legacy in this short video: 
Paula's advice for brushing up your digital skills:
Understand the basics – Getting to grips with the internet is an important part of planning your digital legacy. Knowing how to find out important information online is a useful digital skill. You don't need to know lots, but it's good to know the basics.  
Learn how to create memories with your devices – If you'd like to start creating messages for your loved ones, it can be helpful to know how to use different types of digital media including video, photo and audio files.  
Know how to save and share files – Once you've created files for your loved ones, you'll need to keep them somewhere safe,  and know how to share them securely. Understanding how to do this is essential. 
Know where to get help – Digital Wings has lots of free learning designed to get you started with the basics or develop existing digital skills, but you might want to know more about will writing, inheritance laws or funeral planning too. Knowing how to use the internet safely will help you find reliable sources of information to help you with your digital legacy.
Find out more about the things you might need to think about when planning your digital legacy in our next blog coming soon. 
Register today for Digital Wings