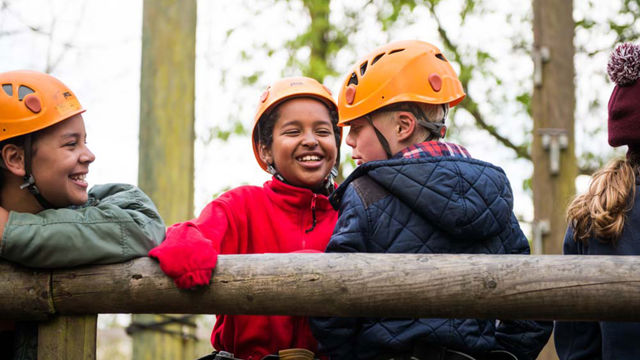 Digital Eagles and The Scouts
We're working closely with The Scouts to help their adult volunteers deliver digital scouting.
We're working closely with The Scout Association to help their adult volunteers deliver digital Scouting. So far they've clocked up 133 million minutes of virtual meetings.
The Scouts have a proud history of promoting fun, adventure and skills for life since their inception in 1907. All of these years later, they still strive to give young people the opportunity to experience the outdoors, make new friends, gain confidence and have the opportunity to reach their full potential.
Meet Gareth, Digital Eagle and Scout Leader:
We've asked Gareth to share his experiences as a Scout Leader, how his skills as a tech-savvy Digital Eagle help his role, and how the Scouts are keeping things going during the current landscape.
What's it like being a Scout Leader?
Being a Scout Leader is so rewarding. I get to experience a whole range of activities that I otherwise wouldn't have the opportunity to, while also helping young people push themselves to learn new things and achieve goals they may have never dreamt possible.
It's so different to the traditional scouting stereotype. I highly recommend anyone to volunteer some of their time to their local group, whether it's as a one-off, to share a skill; regularly, as an assistant; or even as a troop leader.
Do your skills as a Digital Eagle help with Scout activities, and vice versa?
Working for the Digital Eagles is a dream come true. Every day I'm using my skills in new ways and taking on exciting challenges.
The skills I have brought from my Scout Leading to my role is the 'can do' attitude. There hasn't been much call for building fires and pioneering so far, but there is so much more to Scouting than just those traditional skills.
I've been able to bring lots from my Digital Eagles role into Scouting however, like increased digital skills and sharing interesting topics such as video editing and stop frame animation.
Being a Digital Eagle has had a great impact on my Scouting, it's given me the confidence to try new things - like running a troop evening (where Scouts meet up to socialise, carry out activities, play games, learn new things, etc.) via a pre-programmed routine I made for a smart speaker. Normally these pre-programmed routines would be used for such tasks as turning your lights on or off at home for a certain time for example. I used the smart speaker to talk the Scouts through the start of the meeting, explain the tasks for the evening, and even periodically telling a little joke.
This was an interesting exercise to show how AI could be used in the workplace, and in Scouting, in the future.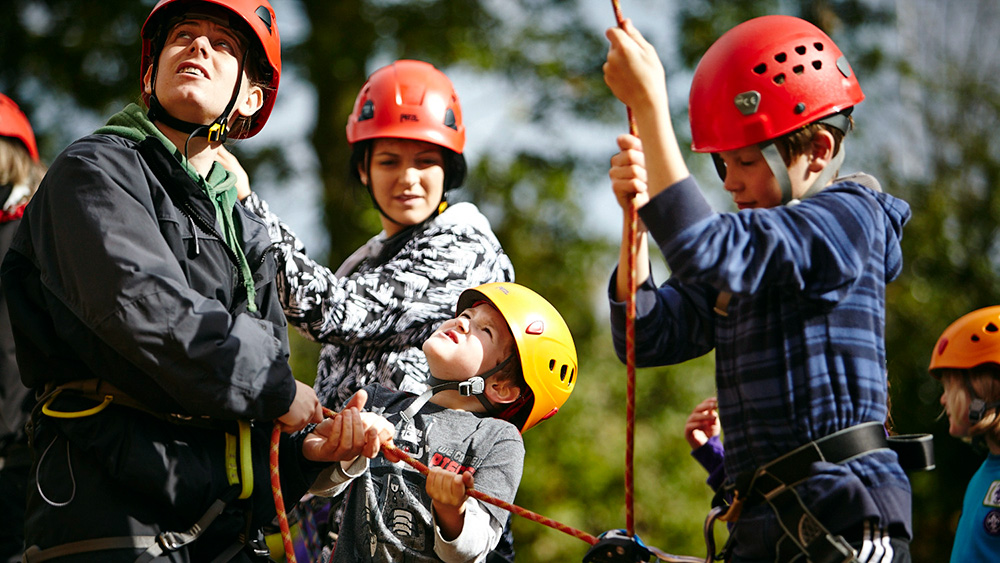 Have you noticed a difference in your work with the Scouts since the Digital Eagles got involved?
When I joined the Digital Eagles it was one of the early goals to see how I could support and improve my Scouting activities too.
Innovation, and trying new things, is how I have always seen the Digital Eagles and to be able to bring that into the Scout Association at such a pivotal point in time when the world has undergone such rapid change is massively important to me.
I'm proud to represent both the Digital Eagles and the Scouts when I run national sessions to help leaders learn about delivering online meetings.
The partnership has already made a difference and there are leaders who've been inspired to innovate and try something new as a result. So many young people will benefit from what we're able to offer together.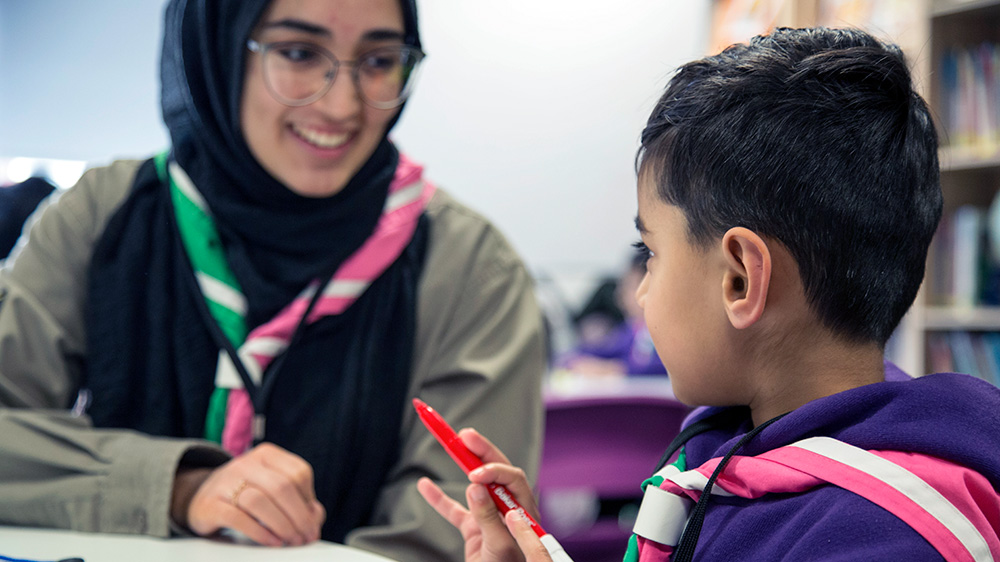 Help the Scouts 'Be Prepared'
We're looking forward to seeing where our continued support of the UK Scouting Association will lead. With the help of more adult volunteers, like Gareth, they can continue their great work for young people and the wider community.
Check out the UK Scouts free resources page to make better use of your children's time indoors and outdoors. While you're there, take a look at their sign up page for children, as well as adult volunteers.
We encourage anyone who feels they have the time available, the drive to make a change in the lives of young people and give something back to their local area, to visit the Scouts website, check out their adult volunteer programme, and get signed up.
You can also visit the Scouts website for more information.
Sources: https://www.scouts.org.uk/