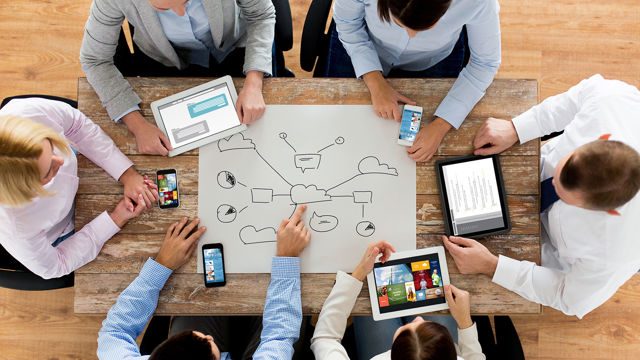 Ultimate guide to: Digital business skills
Digital business skills have become imperative for companies to survive in these challenging times. Read our guide to find out more about essential digital business skills.
The emergence of new technology and changing customer demands has meant that digital business skills are increasingly in demand to help businesses with their digital transformation.
Businesses have had to accelerate their digital strategies to find new ways of engaging and interacting with their existing and potential customers. Embracing digital communication skills like social media, online marketing and business websites has helped businesses adapt and develop to not only survive, but thrive, in these challenging times.
In this article we'll explore what the different types of digital skills are and how they can be used to help your business grow its digital presence.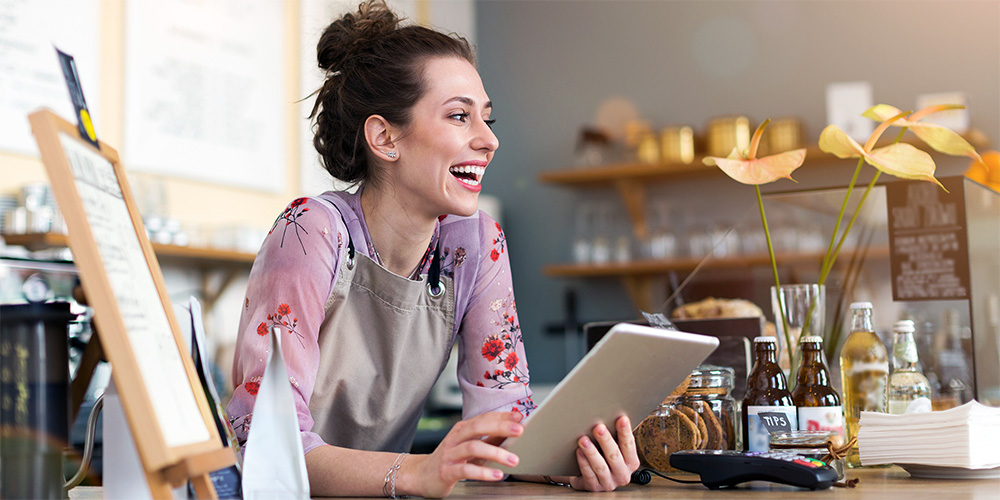 What are digital business skills?
Growing a digital presence for your business can boost awareness and reach among existing and potential customers. Whether it's broadening your customer base by selling your products online, or building your brand through social media, there's lots of ways digital skills can grow your business.
Digital business skills have become more important over the past couple of years due to the ever-changing environment businesses have found themselves in. Enhancements in technology and the rise in digitisation of many services they offer, has resulted in a high proportion accelerating their digital business strategies to survive and thrive in a challenging economy.
How quickly and successfully your business is able to develop and implement your strategy is reliant on you having the necessary digital skills, such as:
Technical skills
Cybersecurity skills
Digital marketing skills
Social media skills
Analysis and reporting skills
Digital business strategy skills
Why cybersecurity is important for business
Cybersecurity skills are an essential element in the digital business skills portfolio, as they reduce the risk of your business becoming the victim of a cyber-attack. Every business that collects and stores customer data has a responsibility to keep it secure and private.
This data is seen as a valuable asset that illegal hackers will try and target for their own financial gain. They do this through various well known techniques, such as; Ransomware, Trojan Horses and social engineering. Tempting you or your employees to click on links in an email attachment, allows remote access to your devices or disclosing personal or financial data.
It's vital that you're able to identify and understand the potential risks to your business so you can put the necessary steps in place. A data breach of any size can have a significantly negative impact on any business which is why cybersecurity should be a fundamental priority in any business strategy. You can find out more in this Digital Wings module.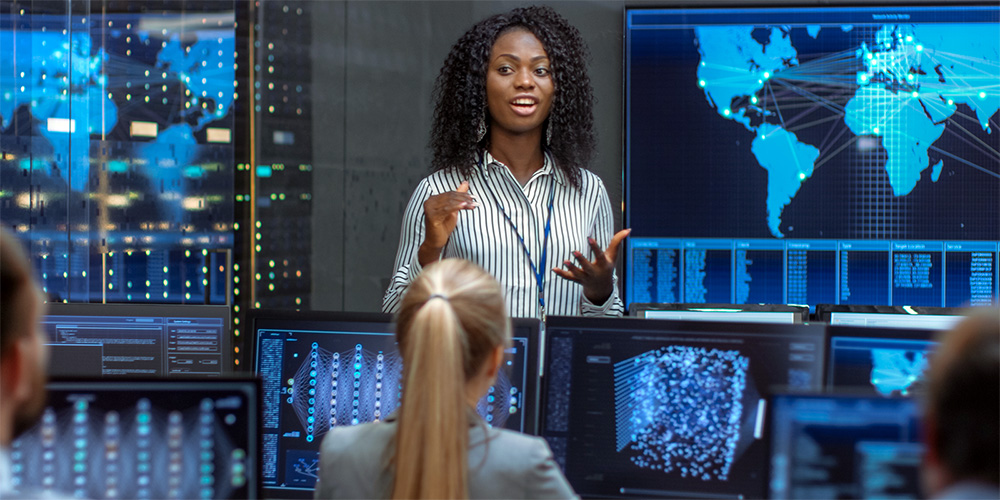 Business intelligence (BI) applications
BI applications are a type of software specifically designed to collect, analyse and visualise data about your business. This data can be collected from both internal and external resources to help with planning and building strategies for the future. Common types of applications include:
Spreadsheets
Dashboards
Reporting and querying software
Business activity monitoring software
These software tools need to be installed and regularly maintained on your device, requiring technical digital skills. It's important they run effectively so you can access them at any time, to see a real-time view of your business performance metrics.
BI applications require relevant digital skills to be used effectively, such as; data analysis and reporting, market analysis and user experience analysis skills to help you make better decisions, improve efficiency and increase profitability.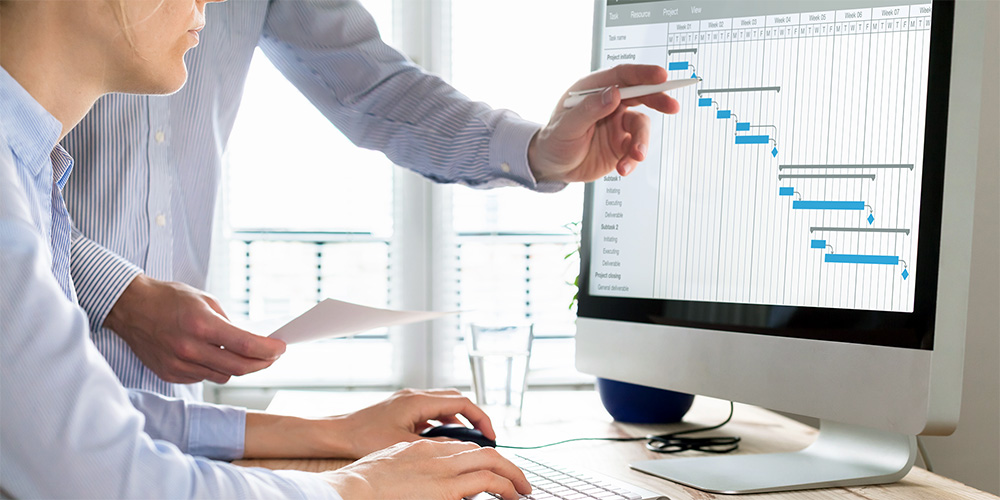 Digital marketing skills
Digital Marketing skills are used to help promote your business and the products and services you offer through a variety of digital channels. Using the internet and mobile technology you can target customers both directly and indirectly using a variety of marketing techniques. The blog you're reading right now is an example of us advertising how our content in Digital Wings can help you and your business grow. Here are some examples of digital skills required to market your business through digital channels:
Search engine optimisation (SEO)
Content marketing
Paid search advertising
Video marketing
Marketing to customers via social media
Data analysis and reporting
Market analysis
User experience analysis
Conversion rate optimisation
1. Optimisation
Search engine optimisation (SEO) is a set of processes focused on improving the number of people coming through to your website from search engine results, without the need for paid advertising. By identifying the keywords people use to search for products and services you offer, optimising your content to match these keywords and creating links to and from high-quality sites, you could improve the position of your website on search result pages. For example, if you typed 'Digital Learning – your way' into a search engine you'll find hopefully find Digital Wings on the first page of the results.
Once you've attracted people to your website you'll want them to complete an action, this might include registering for an account, completing a purchase or signing up for a service, these are known as conversions. Conversion rate optimisation will help identify elements of your website or application that can be improved and tested to increase the percentage of visitors who complete these actions.
2. Advertising
Advertising your business through digital channels, such as social media platforms and online search engines, is becoming increasingly important, to engage with both existing and potential customers. This means businesses require the skills to be able to market their products and services through different social media platforms, engaging and responding to customer comments and creating and editing videos to publish onto the platforms.
Paid search advertising is the process of paying search engines to advertise your business on their results pages, because the user is already searching for something linked to the products and services you offer, they already have a level of engagement so it does provide a great opportunity to promote your business. You'll only pay if your ad is clicked on so it can give you a good measure of how successful your ad is.
Some businesses choose to outsource these activities third party experts but this generally come with an additional cost.
3. Analysis
Having the skills to market your business on digital channels is one thing, but having the skills to analyse and interpret the data that comes as a result requires a whole different skill set.
If you have your own website, it's important to know how your customers use it. Do they find it easy to navigate and find what they're looking for, or do they get lost and leave without making a purchase or without signing up?
Your business will collect and store data every time a customer interacts with you, which provides you with valuable insight that can be used to create new strategies, review performance and make decisions on whether to carry on with the current strategy, or if it's time to make a change if things aren't going the way you want them to.
Understanding what's happening in your business market can help you make important decisions to improve your performance, react to customer trends or get ahead of the competition to maximise your profits.
The digital marketing arena has become increasingly competitive, which in turn, has increased the importance of digital marketing capabilities.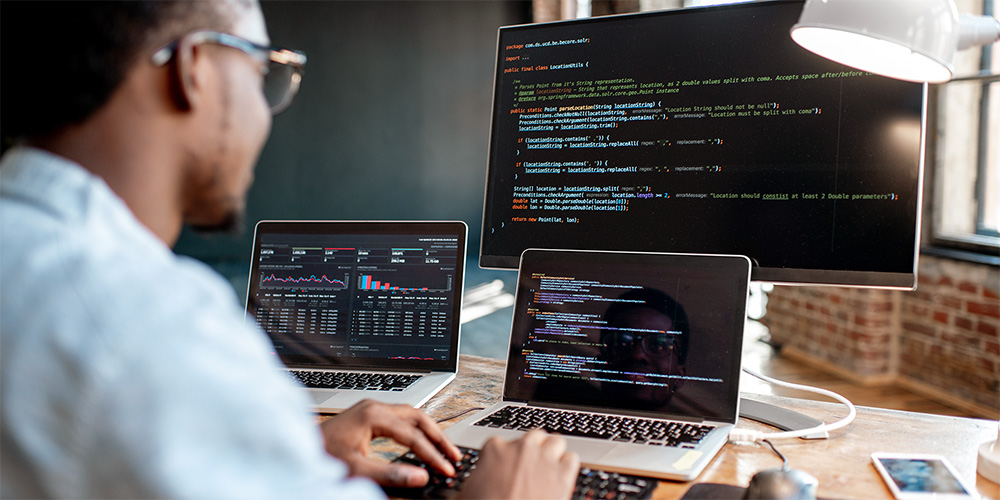 As you can see there's a wide range of digital business skills to help you grow your online presence. From using business intelligence applications to collect and store your data, ready to be analysed and used in your business strategies, to marketing your business through digital channels, making sure you keep engaging with your existing customers, and making it easy for potential customers to find you online. All the time making sure you take the required steps to keep your data safe and secure, for your business, and more importantly your customers.
Although there are third party experts that can help you with your digital business skills, there are lots of online learning courses that you could take to help you develop your own skills and keep you close to your business performance.