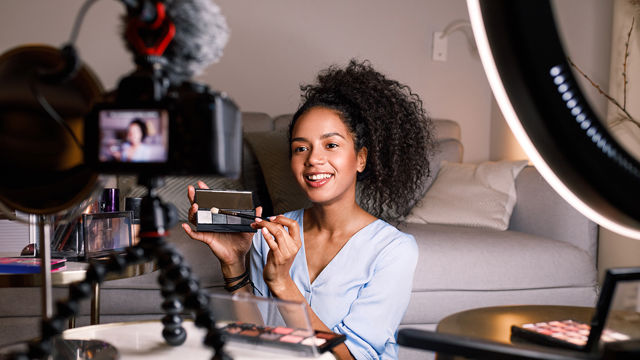 Building your web presence
Whether you want to build your personal brand or level up your business' online presence, read our guide to building and maintaining your online presence.
Today, you can do - or get - almost anything online, but how do you build an online presence that pulls people in to your website or social media profiles?
Simply put, your web, or online presence is all the content from, or about, you or your business online - whether that's on social media, your website, or commentary on a review website. Anything you publish or say online adds to your web presence, and how people perceive you or your business.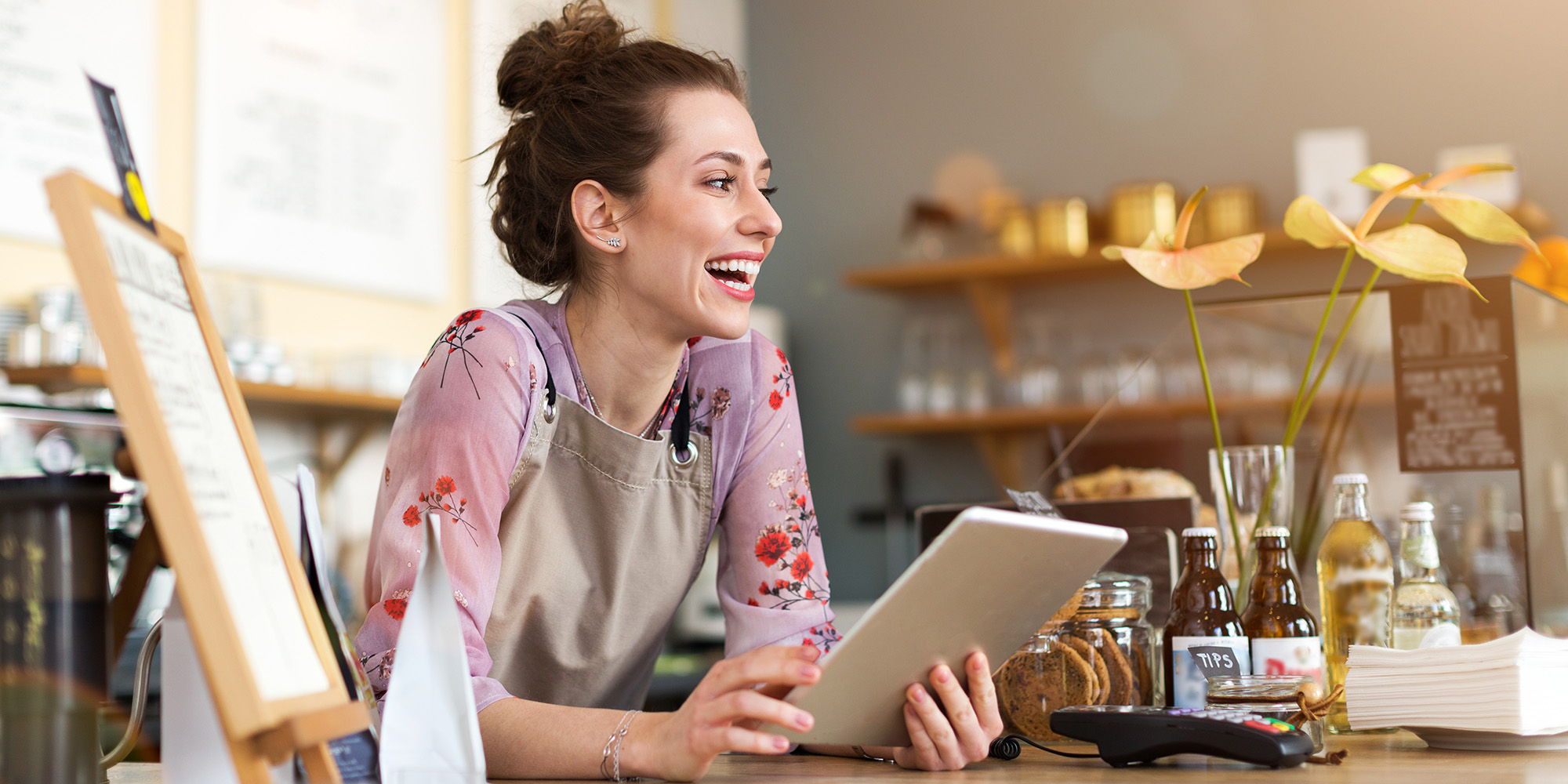 Why build your web presence?
There are lots of reasons why you might want to build your web presence, here are some of them:
You run a business and want people to know about your products and services
You're a professional and want to increase your business network, position yourself as an expert in your field, or find a new role
You're a freelancer and want to let people know why they should choose to work with you
You want to break into a certain industry and show your credibility
You're passionate about your hobbies and want to share that with like-minded people.
According to Statista, over 3.6 billion people used social media in 2020. They've predicted that there'll be around 4.41 billion social media users globally by 2025.
By growing your web presence, and building a positive online reputation you have the opportunity to tap into that audience – whether you're running a business or building your personal brand. Watch this short video to find out how to get started building your web presence.¹
How to build your web presence
How you behave online can have a positive or negative influence on your online presence. If you're trying to make a good impact on your audience, it's important to do things that will leave you with a positive online presence, like making a positive contribution online; skip the negative comments and shares and be a force for positivity.
There's no guaranteed way to be successful on the internet, but there are a few steps you can take to help you get there.
1. Set goals
Think about what you want to achieve. Whether you want more people to buy your products or services, or you want to become the go-to person in your field it's important you make sure you know what you want to get from having a strong online presence.
Set yourself an overall goal and think about the milestones you'll need to achieve to get there. Consider how you'll measure your success. This video explains how setting goals could help you.¹
2. Create a strategy
Your strategy should outline exactly what you're going to do to achieve your goals.
Do your research:
Is anyone already doing what you're doing?
How are you similar and how do you differ?
Use your research to find your niche and create a brand that highlights your work.
Decide how often you want to post content online and what type of content tells your story in the best way – whether you're trying to highlight your product and show how it can help people, or building your own personal brand to showcase your area of expertise.
Find out what platforms your audience use and think about whether a website would be useful for your products and services, or to showcase your work. Create content to fit the platform or platforms you're going to be using. This might mean being prepared to shoot a video in landscape mode and portrait mode, as well as taking a still photo as each platform might require something different to help you engage your audience.
You should always check who is engaging with your content and when they're most likely to be online and adapt your strategy to suit your needs.
Your strategy should evolve as your brand evolves.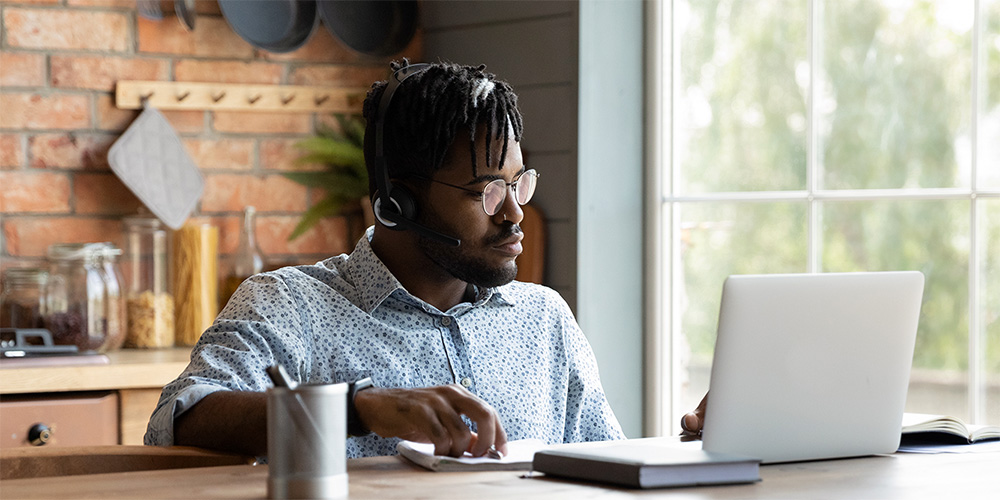 3. Be consistent
Being consistent with your visual identity means that your audience will recognise you instantly across different platforms. When you're choosing colour pallets, logos or the type of imagery you'll use, think about how that will translate across different types of media (video, graphics or static imagery) and across different platforms – and whether your content will grab someone's attention.
Social media platforms use content algorithms, to decide which posts are pushed to people's newsfeeds. Posts that get lots of engagement (likes, clicks, comments, etc.) are more likely to be seen on people's newsfeeds. You can build engagement by posting regularly and frequently – but don't overdo it.
Do some research into the best time of day and the best number of posts to share as it differs from platform to platform. You could also feature a specific piece of content at a certain time on a certain day, for example, you might choose to release a new blog post every week and publish a post about it on social media every Tuesday at 10:00 – your audience will come to expect that content at that time each week and will come back to your channel to engage with it.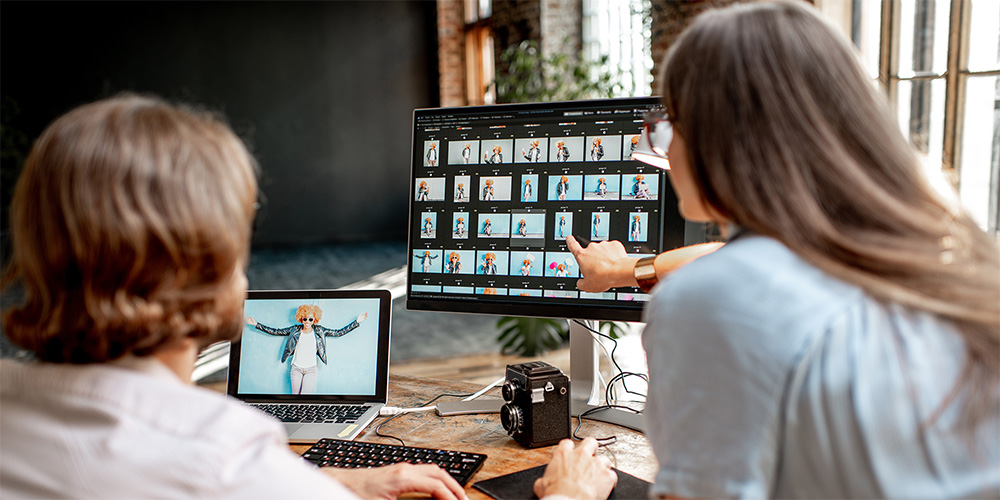 4. Join the online community
Just posting your own content isn't enough. Show your interest in your business area, or area of expertise, by engaging with likeminded accounts, to position your brand as a leader in that area. The accounts you interact with could become potential partners or collaborators, and it will help you build your audience. You might even find that interacting with competitors - as a friendly relationship - can help audiences cross over between brands.
It's not uncommon for competing businesses to engage with each other on social media, particularly on Twitter.
You might have seen the #FreeCuthbert campaign which was launched in April 2021 after a supermarket released a Caterpillar Cake similar to a competitor's cake. Many brands, celebrities and social media influencers waded in on the conversation online, giving their opinion or adding funny comments. The hashtag is still being used at the time of writing this blog, following Cuthbert being featured in handcuffs in the background of the supermarket's Christmas ad. The brands that waded in on the conversation – in the right way – were publicised to huge numbers of people through the use of the campaign hashtag.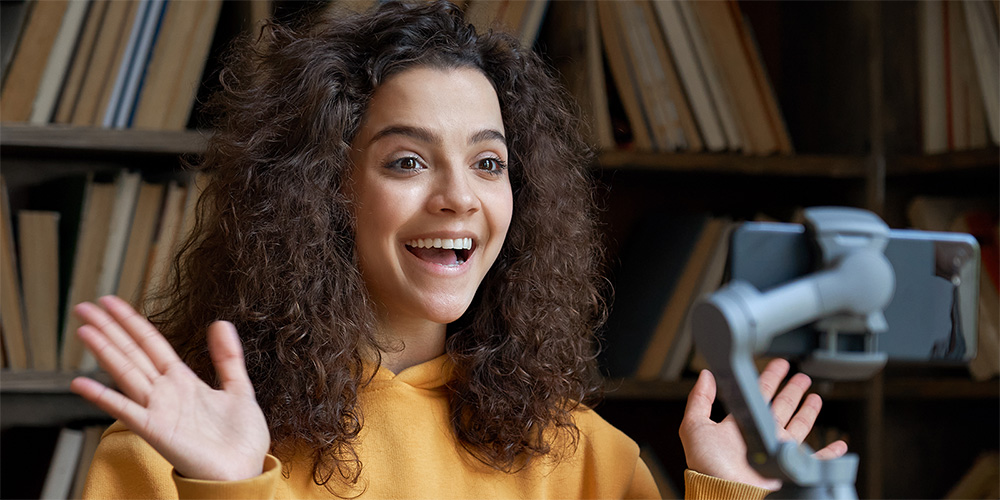 5. Create high quality content
If you want your brand to be taken seriously, it's important to create high quality videos, great sounding podcasts, and well written blog posts. Exciting, original content will help attract new people to your content. Your target audience will be interested in the kind of content you create, so take some time when creating content and ensure you double check what you create before you hit post.
When creating content for the internet think about:
Create visually appealing graphics, you can use tools such as Photoshop to help ensure they are high quality.
Share other links and brands that are relevant to you. If you create content about animals, share content from an animal charity or something else your followers will be interested in – this helps connect the brands.
Stay short and snappy. Social media users want to scroll down and absorb a large amount of information, quickly. Create a one line or a few snappy lines to help capture their attention before scrolling.
Building your web presence
Building a strong and positive web presence is important to help you reach a wide audience. Controlling your own narrative with a good content strategy and showcasing yourself as an expert and leader in your field will help you build a brand with a dedicated following to grow your web presence and your reputation.
To learn more, register for Digital Wings for free.

 

Learn more about digital marketing.

 
¹ The content in these videos is independent and is neither affiliated with, nor authorised, sponsored, created or approved by Barclays. All trademarks are the property of their respective owners. There are other services available and Barclays does not specifically endorse or recommend the use of any services mentioned in this video.