LinkedIn™ for businesses
As a social media platform LinkedIn can be  a useful tool to help you expand and grow your business. It will allow you to:
Create connections and broaden your network
Improve how your brand is viewed
Increase opportunities for leads
Recruit the right employees fit for your organisations values.
LinkedIn will also deliver data to show how your business is growing through your activity. So let's have a look at you how to get started on the platform as a business and how you can use it to do all of the points above.
Setting up a company page
To get started you will need to use your account on a browser rather than your phone for this exercise. To access the website on a browser, you will need to visit https://www.linkedin.com. You will be asked to sign in using the email and password setting up the account.
Once you are logged in, setting up a company page requires a few steps. Some of the menu options we explained earlier in the module ('My Network' and 'Notifications') are shown across the top bar. The desktop view is different to the app view, but the main features are similar.
To create a company page from this screen you will need to use the 'Work' menu:
Click 'Create a Company Page +'
Click the relevant option from the icons on screen
Now fill in the details as shown on the screen. This is a similar journey to setting up a profile, however here are a few things to consider as you do:
You will need to verify you are authorised to set this up, click 'Create page' to create. Once done you'll land on your newly created page, but you can continue to create the right view of your business.
Social media is about sharing information and engaging with it. This is no different for your business on LinkedIn. To get maximum engagement, you need to provide what your audience wants.
Tell your story – How did you come to be, any emotive journey along the way. We connect with stories more than facts and figures.
Share your services or products – sell the benefits of what you deliver, bring to life a vision they can connect with.
Share testimony – ask others to tell viewers what you did for them, how great your service and support is.
One of the biggest things to grow connections and engagement on your space is to keep things relevant and timely. People will engage with your space if they feel they receive value for their time. As you build connections you will also want to help others to show you care and listen to the industry or space you are in. Share posts or article that connect with your organisations story or service.
Everything on your page should be about your audience.
Whilst you can do things organically, LinkedIn also offers paid opportunities to help you grow your business and advertise your products and services.
Marketing solutions
LinkedIn has a whole array of tools, strategies and support to increase your businesses effectiveness. To explore check out LinkedIn Marketing Solutions.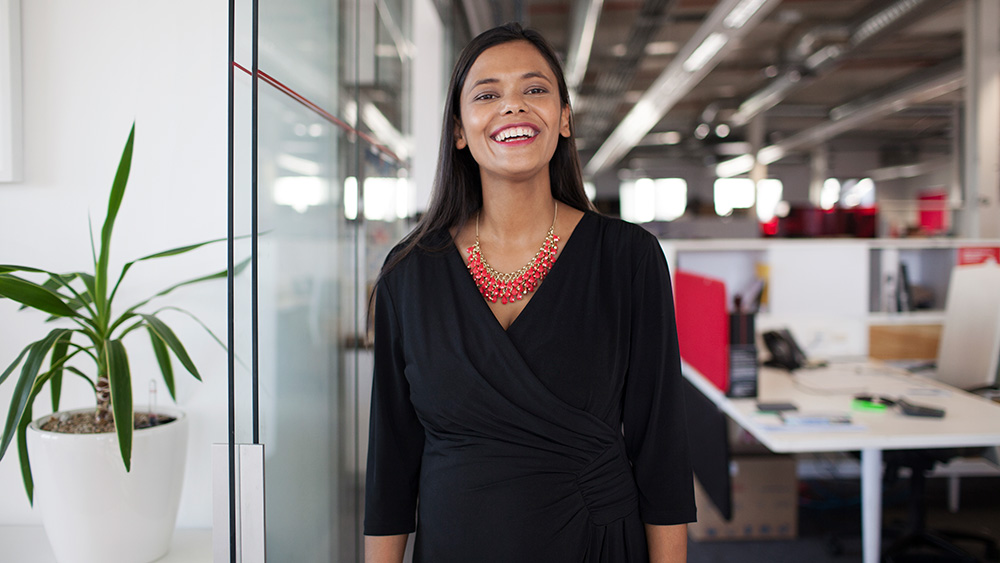 Attracting employees
With LinkedIn there is a focus on creating a network, as a business part of the attraction of creating the best network for you is that you'll be able to attract the right talent.
To ensure your business or organisation is viewed in the right way by your audience one of the first things you'll want to do is let people viewing your page know your team. This will allow them to find out more around the skills and talent you have now and what you'd look for in the future.
Just like socialising your services your page through testimony, having your employees on your page is a way to show it's a great place to work. Add to this imagery that shows your workspace and how enjoyable it is to work there. Does your page reflect your values? If not, change it- a picture tells a thousand words.
Alongside the obvious benefit of showing your space in the best light, viewers of the employees page will be able to connect with the right person to discuss adverts, solutions and services they may be able to help you with.
Posting a free advert for a job
You have your space looking great and your team on show. Now let's have a look at how you recruit the right candidate.
You will need to open the 'Jobs' tab at the top of the screen. In here as a personal user you will also be able to find career opportunities matched to your skills.
Use the icons below to find out how:
In summary, LinkedIn can be a fabulous place to showcase what you do and what you are about, whether a personal account or a business. Why not give it a try?
---
This is an independent article and is neither affiliated with, nor authorised, sponsored, or approved by LinkedIn Corporation. All trademarks are the property of their respective owners. There are other services available and Barclays does not specifically endorse or recommend the use of the services mentioned in this article.
LinkedIn, the LinkedIn logo, the IN logo are registered trademarks or trademarks of LinkedIn Corporation and its affiliates in the United States and/or other countries.