Maths is not just numbers and equations; it can help develop a wide range of skills like, problem solving, analytical and logical thinking, and organisational skills.
Learning these skills from maths can open up opportunities for careers in technology in roles like programming and software development along with other careers in medicine, science, the space and aircraft industry and in careers that don't even exist yet. 
We're working with White Rose Maths to help bridge the learning gap that breaks in schooling have left, to make sure children have the skills they need to take on roles in the jobs of tomorrow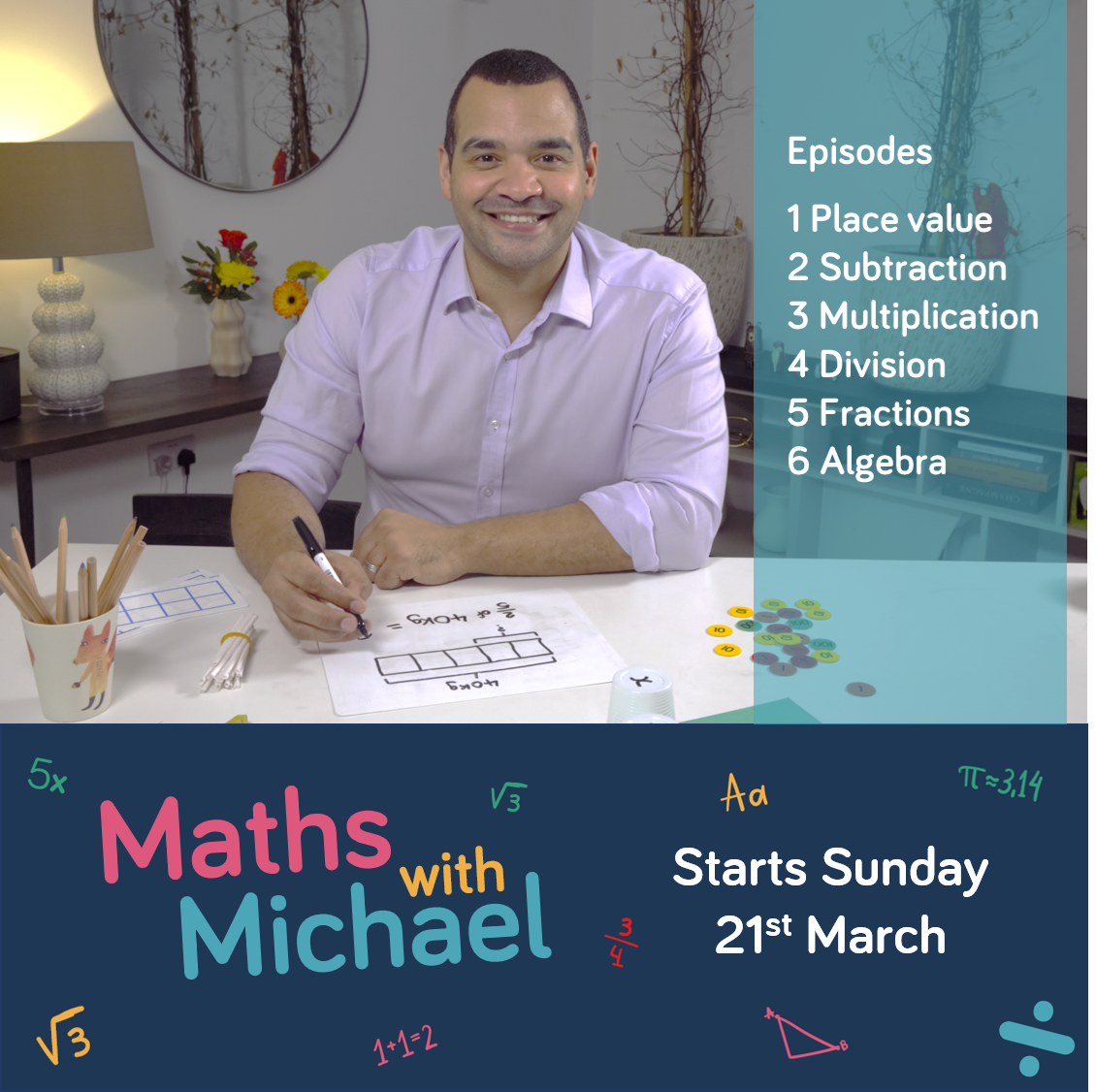 Maths with Michael poster
White Rose Maths are working with children's TV presenter, teacher and parent, Michael Underwood, to create a series of videos for parents of primary-age children, 
The videos answer questions you might have about maths teaching methods used in schools, and why they can be so effective in helping children to enjoy and succeed in maths. We hope you'll dive in and explore these resources.
Over the past year, school closures have meant that, more than ever before, parents and carers have had to become their children's teachers. As a parent, you're teaching your child all the time, and you're already the most experienced educator in your child's life. All the same, a helping hand is always a good thing and White Rose Maths are here to make your life so much simpler. 
White Rose Maths resources, support and guidance fit in neatly with any school's maths curriculum. They're here for you whether or not schools are open, so you'll always have great materials to reinforce what your child is doing in class, or to help them catch up if they find a topic more difficult.
Look out for our module about White Rose Maths, coming soon to the Digital Classroom area in Digital Wings.